Pope expected to leave hospital Saturday to lead Palm Sunday Mass
ROME – Pope Francis is expected to leave Rome's Gemelli hospital, where he was admitted Wednesday with respiratory problems, on Saturday and take part in the Palm Sunday Mass in St Peter's Square the following day, the Vatican said on Friday.
"Yesterday's day passed well, with a normal clinical course," said Matteo Bruni, the Director of the Holy See Press Office. "In the evening Pope Francis had dinner, eating pizza, together with those who are assisting him during these days of his hospital stay: with the Holy Father were the doctors, nurses, assistants, and staff of the Gendarmerie.
"His Holiness is expected to return to the Santa Marta home (inside the Vatican) tomorrow, upon the outcome of the results of the last examinations this morning. As he is scheduled to leave the hospital tomorrow, Pope Francis is expected to be present in St. Peter's Square for the Eucharistic celebration of Palm Sunday, Passion of the Lord," Bruni added.
On Thursday, he said that Francis, 86, has experienced a "marked improvement in his state of health" after being treated with antibiotics for viral bronchitis.
On Friday, the Pope also visited children in a cancer ward at Rome's Gemelli Hospital.
Francis visited the children in the pediatric oncology ward in the Agostino Gemelli Hospital, bringing them rosaries, chocolate eggs, and copies of the book "Jesus Was Born in Bethlehem Judea," papal sources said.
During the visit, which lasted about half an hour, the Pope imparted the sacrament of baptism to a baby boy, named Miguel Angel, just a few weeks old.
In the end, he returned to his own ward. (ANSA)
AUTHOR PROFILE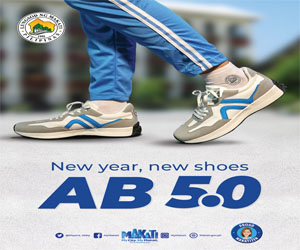 World
SHOW ALL
Calendar