Honduras breaks diplomatic ties with Taiwan
MEXICO CITY – The Honduran Foreign Ministry announced Saturday that diplomatic relations with Taiwan have been severed and a commitment to "never again" have official ties or contact with the island.
The Honduran government said its decision to end the diplomatic relationship is because Taiwan is an "inalienable part of Chinese territory."
"The Government of the Republic of Honduras recognizes that there is only one China in the world and that the Government of the People's Republic of China is the only legitimate government representing all of China," according to a statement.
The announcement follows Taiwan's decision to withdraw its ambassador to Honduras, Chang Chun-Fei, on March 23, motivated by a recent visit by Honduran Foreign Minister Eduardo Enrique Reina to China.
President Xiomara Castro announced on March 14 that her government would seek to open diplomatic relations with China while ending ties with the current Taiwanese government in compliance with Beijing's diplomatic requirements.
"I have instructed Foreign Minister Eduardo Reina to manage the opening of official relations with the People's Republic of China as a sign of my determination to fulfill the Government Plan and expand the frontiers with freedom in the concert of the nations of the world," Castro wrote on Twitter.
Taiwan's Foreign Ministry confirmed the termination of ties.
"With deep regret, we announce the termination of diplomatic relations with Honduras. 82 years of friendship & cooperation bringing real benefit to the peoples were dismissed by the Castro government," it wrote on Twitter.
"Taiwan remains unbowed & continues to work as a force for good in the world," it said.
With the departure of Honduras as a diplomatic ally, Taiwan is left with seven allies in Latin America — Guatemala and Belize in Central America, Paraguay in South America and Haiti, St. Kitts and Nevis, St. Lucia and St. Vincent and the Grenadines in the Caribbean.
Taiwan's recognition as an independent state has become a critical geopolitical point of interest, with US President Joe Biden vouching for the island's sovereignty, promising a military front against China to defend Taiwan in case of an invasion. Anadolu/Philippine News Agency
AUTHOR PROFILE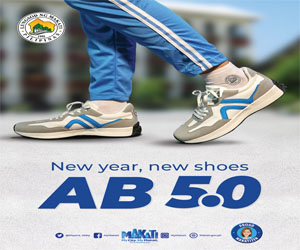 World
SHOW ALL
Calendar