Wuhan businessmen coming to PH?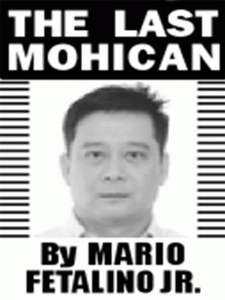 DON'T get scared but a company from Wuhan, China – the origin of COVID-19 — is coming to the country to set up its facility here.
The Chinese businessmen are probably free of the deadly-virus as trade officials welcomed this development.
Trade Undersecretary Ceferino Rodolfo, who is also the managing head of Board of Investments, said this investment shows the continued interest of Chinese investors in the Philippines.
"There's a company from Wuhan that is going here. It's in the area of telecommunication infrastructure," he said. However, he did not name the company as well as the amount of its investment.
The Wuhan firm will not only provide telecommunication services and infrastructure in the Philippines, but also make the country its hub for its other projects in Asia.
It's more of training more Filipino workers so that the Philippines could be their hub in terms of implementing their infrastructure projects in Asean and in Asia.
"Large part of it is because of our workers' capabilities and also our fluency in English. So it's very easy for us to go around Asia and implement their projects," Rodolfo said.
Investment commitments from China are translating to real investments in the country.
From investment interests coming from state-owned companies in China, commercially-driven Chinese enterprises are also coming to the Philippines.
These firms include Panhua Group which is investing in a steel mill in Mindanao, and an electric bicycle manufacturer that partnered with a local firm in setting up its own factory in Bulacan.
They have set up a factory in Bulacan for exporting to the EU market and for the domestic market.
**
The Hague ruling in 2016 is not after all a piece of junk.
There are gains from the decision and one of them is that the country may now again pursue oil and gas exploration in the West Philippine Sea.
President Rodrigo Duterte lifted the moratorium on oil and gas exploration in the West Philippines last October after the late former President Benigno Aquino III suspended exploration activities in the West Philippine Sea due to tensions with China over the disputed waters.
The Department of Energy has endorsed the awarding of three new petroleum service contracts located in the West Philippine Sea to the Office of the President.
"These activities are concrete and explicit forms of the enforcement of sovereign rights consistent with our real gains in the South China Sea Arbitral Award," Cusi said.
The service contracts are all in exploration stage, which activities include study of the geological and geophysical characteristics of the area and the conduct of on-site survey and drilling activities, he said.
"The DOE is consistently monitoring the progress of each project and ensuring that the service contractors' commitments are being fulfilled," Cusi said.
**
For comments, please call or text 09569012811 or email lastmohican2004@yahoo.com
AUTHOR PROFILE
Opinion
SHOW ALL
Calendar