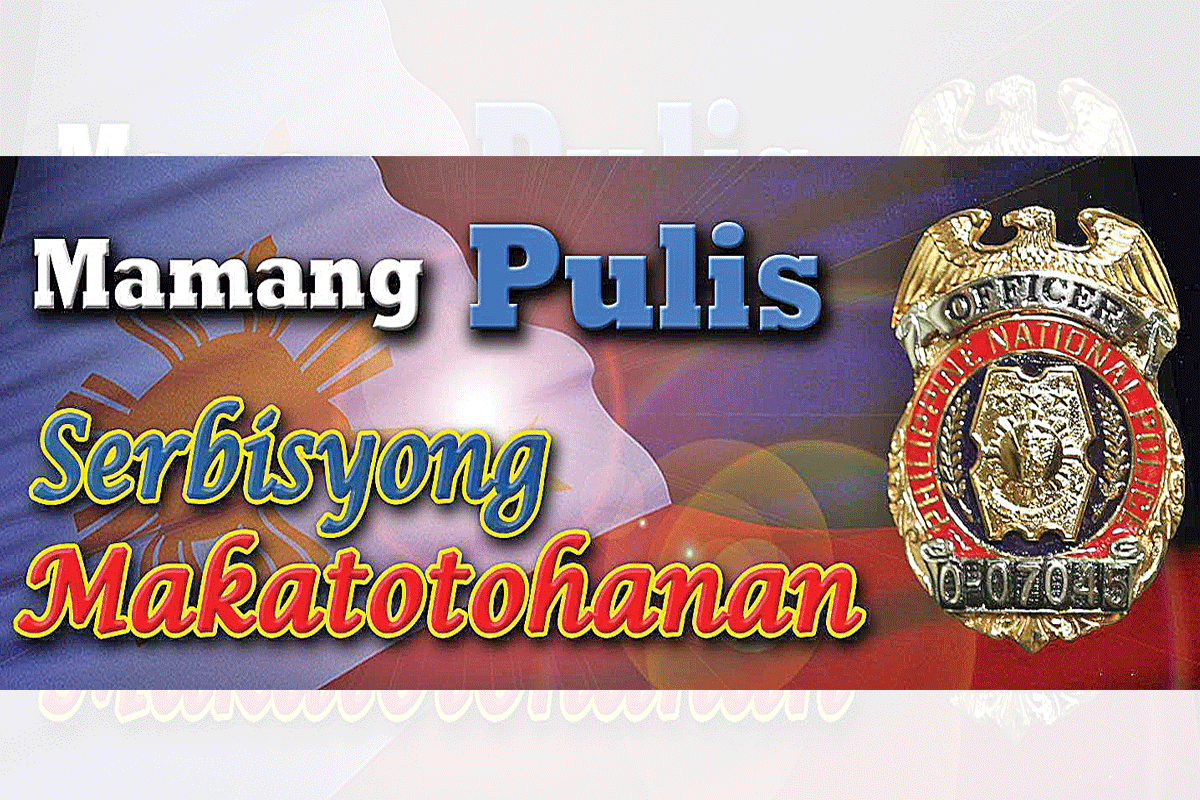 Eleazar: Good Samaritans in PNP growing by leaps, bounds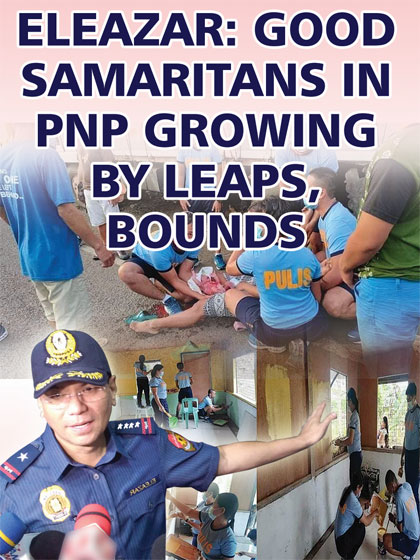 FROM helping motorists stuck in Metro Manila traffic with their deflated tires, building roads, schools and artesian projects for poor communities in Mindanao, bringing electricity to poor Cordillerans or breastfeeding a hungry baby of another working mother, members of the Philippine National Police (PNP) who are showing good deeds are getting the attention of the public.
These Good Samaritans from the police force have caught the attention of PNP chief, General Guillermo Lorenzo T. Eleazar who said that their numbers are growing by leaps and bounds.
Here are some of the policemen who have been commended by the top cop for their noble acts.
In Davao del Sur, members of the Revitalized-Pulis sa Barangay (R-PSB) in Sitio Talambato, Barangay Asbang, Matanao, Davao del Sur were lauded for constructing a day-care center for local residents so that kids no longer needed to travel far to receive their education once the pandemic is over.
Gen. Eleazar pointed out that enrollment in the daycare center also spared the parents from having to spend money for their children's transportation to school.
"Ang proyektong ito ay nagpapakita ng tunay na malasakit at mabuting intensyon ng ating kapulisan para makatulong sa mga kabataan. Bukod sa pagbibigay seguridad sa publiko, maaasahan din ang ating mga pulis sa ganitong mga gawain kahit labas na sa kanilang sinumpaang tungkulin," he said.
Also in Santa Cruz, Davao del Sur, the local R-PSB donated medals for outstanding students of the Saliducon Daycare Center. The cop took money from their own pockets to buy the medals in appreciation of the hard work and dedication displayed by the students prior to their graduation.
The medals were received by Mayra Lopez, a teacher of the daycare center in Bgy. Saliducon.
Patrolman Noel Amor, a rookie cop whose arm was paralyzed after being shot by New People's Army guerrillas in a far-flung village in Talaingod, Davao del Norte is still pursuing he reason why he was attacked by the rebels: teaching poor children belonging to indigenous tribes in the area how to read and write.
Gen. Eleazar commended the former and his colleagues for their continuing efforts to bring education to children of impoverished families in Bgy. Dagohoy,Talaingod.
According to the PNP chief, Amor and other members of the R-PSB Police Regional Office 11 Regional Mobile Battalion have been teaching the poor children of Bgy. Dagohoy how to read, write and understand simple mathematics and science.
Members of the Kapalong police force in Davao del Norte are encouraging the youth to become productive members of their community. The officers help the teenagers learn making bread and other pastries and establish their own bakery.
In Compostela Valley, R-PSB members raised fund from their own salaries to buy wheelchairs for Persons with Disability (PWD) in their area.
One of the beneficiaries of the project was Orland Elisan, a polio victim from Purok 8, Bgy. San Jose, Davao de Oro.
R-PSB personnel in Bgy. Magtuod, Davao City also provided matting, plywood and linoleum for the bedroom of a 40-year-old PWD in Talomo District identified as Rosemarie Bantoy.
R-PSB men in Sitio Salay, Bgy. Manuel Peralta in Malita, Davao Occidental also led the construction of a footbridge in the area to ensure that residents –particularly children- will have a safer and permanent platform to cross a creek in the village and earn them much easier access to the public market, hospital, schools and their workplaces.
The local policemen summoned the help of 200 local residents, farmers and a 'habal-habal' drivers' association to build the footbridge which is now already nearly 70 percent finished.
A water reservoir was also turned over by R-PSB members to the Bagobawa ethnic group in Bgy. Catigan and is now providing around 200 families potable water.
PRO11 director, Brigadier Gen. Filmore B. Escobal launched the R-PSB program in which members of the unit go to far-flung barangays in different parts of Southern Mindanao to fully understand their situation.
Since last year, the PRO11 R-PSB program has resulted in many schools, irrigation and farm-to-road projects and artesian wells and potable water distribution system being built by the police with the assistance of local government units, different government agencies and Good Samaritans to help residents of so-called Geographically Isolated and Disadvantaged Areas in the region.
The program has been lauded by local residents whose poor conditions are known to be taken advantage of by the NPA to recruit fresh members specifically those belonging to indigenous tribes in the locality.
In Buguias, Benguet, local policemen who provided solar panels and other assistance to two elderly sisters were cited by the PNP chief.
It turned out that members of the 1st Benguet Mobile Force Company and those from BSSMC-Amlipay Chapter had to walk far just to reach the house of siblings Nanay Lorena and Nanay Celia in Sitio Cayapas, said Cordillera Police Regional Office director, Brig. Gen. Ronald O. Lee.
Nanay Celia is a stroke patient, which prompted police officers to provide her and her sister assistance such as rice, grocery items, and solar panels as most houses in the area had no electricity.
The policemen also planted fruit trees in the backyard of the siblings as part of their "Adopt a Tree" project, leaving it to Nanay Lorena to take care of them.
Members of the Tublay Municipal Police Station in Benguet also were lauded for helping two old women harvest vegetables they sold for a living. The policemen were conducting foot patrol in Sitio Pinanday, Bgy. Ambassador when they chanced upon Nanay Eseng Perez and another elderly woman having difficulty harvesting sayote (chayote squash).
The cops did not think twice in helping the old women in the arduous task and worked for almost three hours to harvest all the vegetables.
After that, they placed the vegetables in a kayabang or basket and hiked through a rough muddy road in order to reach the main road. In total, the police officers harvested 20 crates of sayote, which were brought to a trading area in La Trinidad.
Then there is the case of Patrolman Reymar Casiano, a member of the Baybay City Police Station in Leyte who was cited for his selfless act of donating blood to a woman who lost a lot of blood while giving birth to her baby.
According to PRO8 director, Brig. Gen. Ronaldo F. de Jesus, Pat. Casiano learned that the woman, who was rushed to the Immaculate Conception Hospital after giving birth, had low hemoglobin count due to postpartum hemorrhage and urgently needed a transfusion of Type A blood.
Immediately, the cop rushed to the Ormoc City hospital,where the woman was confined and donated his own blood without hesitation to help save the woman. Gen. Eleazar praised the rookie cop for his unconditional act of kindness and heroism.
"Hindi man kaano-ano, hindi nagdalawang-isip si Patrolman Casiano na magbigay ng kanyang dugo para sagipin ang buhay ng taong nangangailangan," he said.
AUTHOR PROFILE
Opinion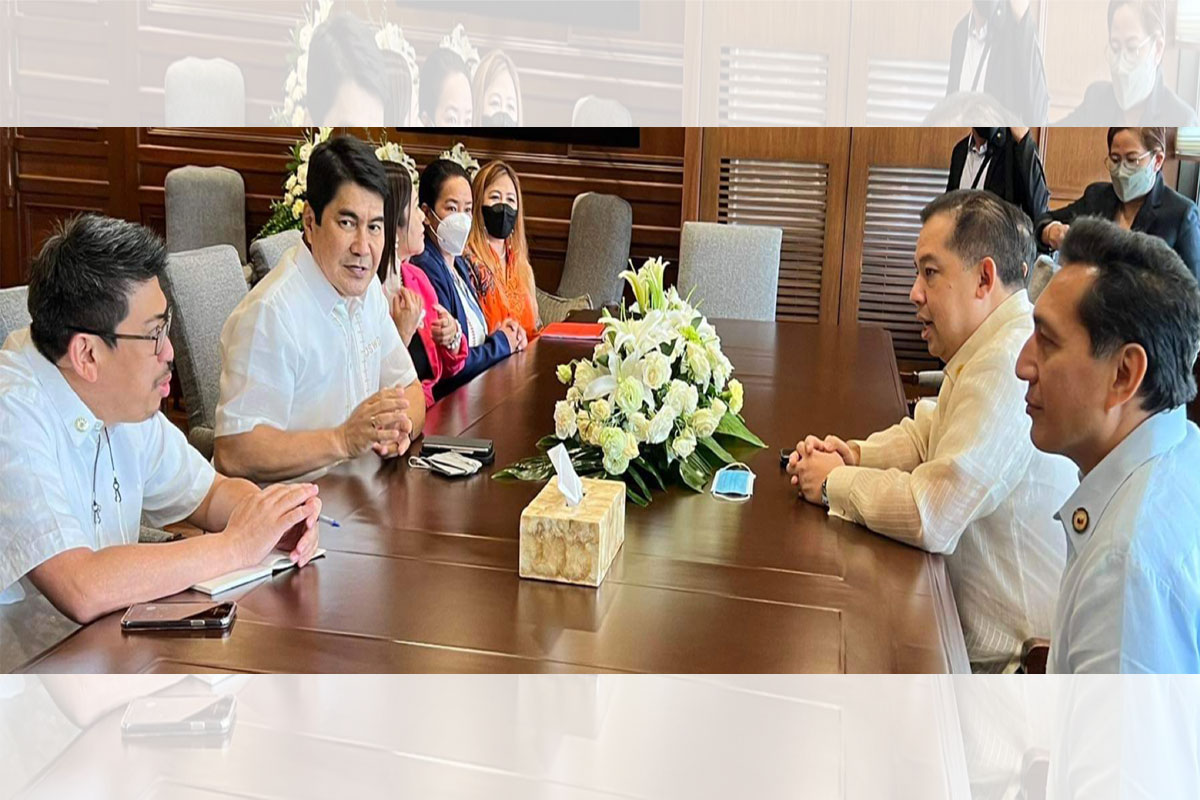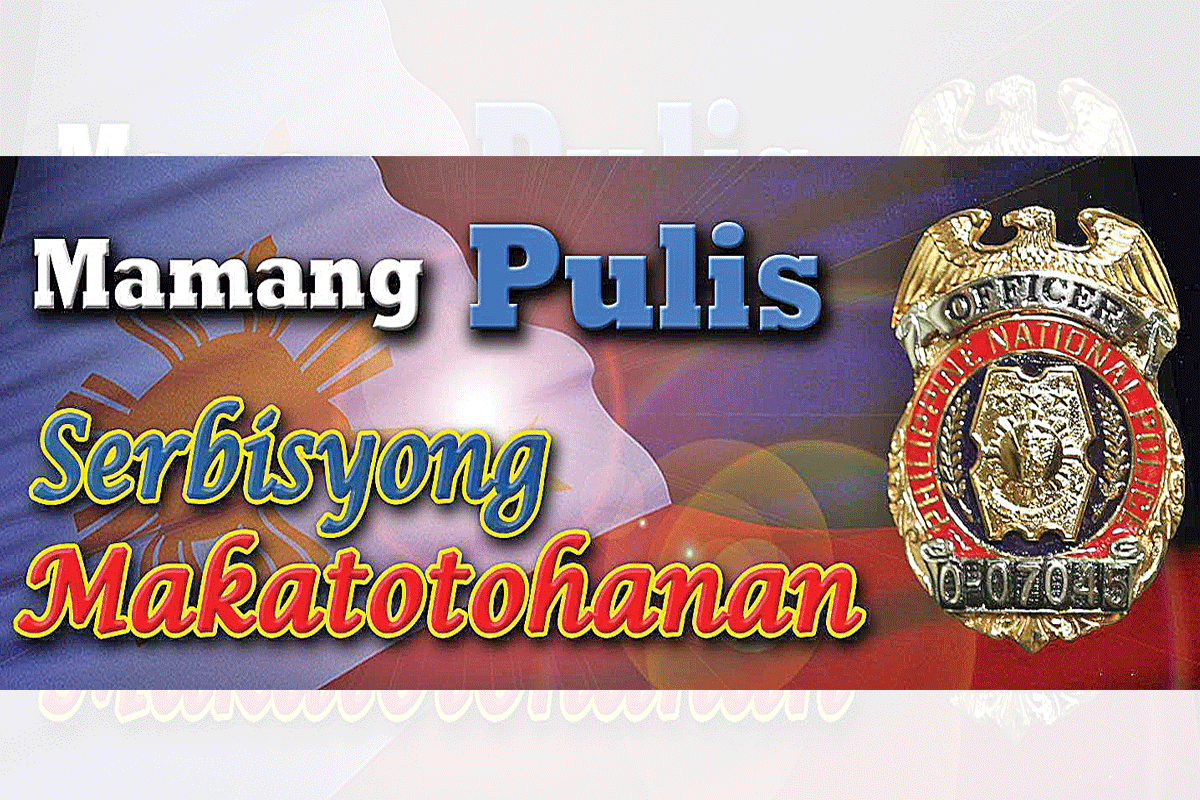 SHOW ALL
Calendar