PNP placement and promotion under Gen. Carlos
SINCE he took over as the 27th chief of the Philippine National Police last November 13,General Dionards Carlos has made a number of crucial decisions on the PNP placement and promotion system as the organization continues its effort maintain its neutrality during the May 9 national and local elections.
The 7th PNP chief to be designated by President Duterte since July 1, 2016 is also balancing his decision in order to ensure equity in the distribution of posts in the force as it remains a contentious issue involving PNP officers from the Philippine Military Academy, the PNP Academy and PRIMO or Police Professionals for Righteousness and Integrity Movement composed of officers from the technical service and other source of commission outside of the PMA and PNPA.
Last week, Gen. Carlos ordered a massive reorganization of the force which affected 16 star-rank officers including three police regional directors and three heads of PNP directorial staff.
First and foremost, he appointed his mistah from PMA 'Maringal' Class of 1988, Major Gen. Jun Tadeo as the new PNP Director for Personnel and Records Management vice their newly-retired classmate, Maj. Gen. RJ Hinanay.
The PNP chief also ordered Maj. Gen. Bart Bustamante of PMA 'Makatao' Class of 1989 and Maj. Gen. Walter Castillejos of PNPA Class 1988 to swap positions as PNP Director for Police-Community Relations and Director for Plans respectively. Bustamante will be retiring this coming June 4 while Castillejos will bow out of the service on August 14.
Gen. Carlos also named Brig. Gen. Art Cabalona, the erstwhile PNP Deputy Comptroller from PNPA Class 1992 as the new Bangsamoro Administrative Region Police Regional Office director vice Brig. Gen. Eden Ugale of PMA 'Bigkis Lahi' Class of 1990.
At the same time, he designated erstwhile Quezon City Police District director, Brig. Gen. Tony Yarra of PMA 'Sambisig' Class of 1991 as the new PRO4-A director in Calabarzon region vice another PMA Class 1990 member, Brig. Gen. Ely Cruz.
Both Cruz and Ugale will earn their 2nd-star or the rank of Major General with their new positions as deputy director of the PNP Area Police Command-Visayas and Area Police Command-Western Mindanao respectively. Cruz, designated by former PNP chief-turned senatorial candidate Gilor Eleazar as Calabarzon police director on May 10 last year will retire on June 2023 while Ugale, the PRO-BAR police director since April 5 last year will retire on March 2023.
Brig. Gen. Alessandro Abella, the erstwhile PNP Women and Children Protection Office director from PNPA Class 1989 has been designated as the new Deputy Director of the PNP Area Police Command- -Northern Luzon- a position which will also give him a promotion while Brig. Gen. Armando de Leon of PMA Class 1991 is the new PNP Training Service director.
Brig. Gen. Remus Medina of PNPA Class 1993 on the other hand is the new QCPD director vice Yarra while Brig. Gen. Bernie Banac of PMA 'Tanglaw Diwa' Class of 1992 is the new PRO8 director in Eastern Visayas.
Gen. Carlos also reassigned four retiring police star-rank officials to the Office of the Chief,PNP weeks before their actual retirement date.
They are erstwhile PNP- Area Police Command Northern Luzon deputy director, Maj. Gen. Domingo Cabillan of PNPA Class 1989 who will retire this coming February 13; erstwhile PNP Area Police Command—Western Mindanao deputy director, Maj. Gen. Nickson Muksan of PMA Class 1990 who will retire on February 22; erstwhile PRO8 director, Brig. Gen. Rommel Cabagnot of PNPA Class 1991 who will retire on February 18; and erstwhile Police Security Protection Group director, Brig. Gen. Ferdinand A. Sifuentes of PNPA Class 1990 who will retire this coming February 25.
Erstwhile PRO7 director in Central Visayas Deputy Regional Director for Administration, Brig. Gen. Mafie Bazar, another PMA Class 1992 member has been designated as the new PNP Deputy Comptroller vice Cabalona. While writing this piece, I was told that the PNP leadership is still evaluating the candidates to fill the vacuum left by some of the newly-designated officials including the new director of PNP-DEG.
Last week, Brig. Gen. Yarra, and Brig. Gen. Medina, both veteran crime-busters formally assumed their respective new positions as Calabarzon PNP and QCPD directors. On the other hand, Brig. Gen. Banac on Monday was installed by Gen. Carlos as the new PRO8 director.
I have known many of these officials since their much younger days. A bemedaled cop, Yarra has been a friend since his days as a junior police officer until he slowly rose to the top.
The soft-spoken Banac on the other hand is a good friend many years ago. The former PNP spokesperson, just like Gen. Carlos in fact had even visited me and my family in our house in sleepy Antipolo City to have dinner and engage in good old talk.
The former PNP spokesman and chief of the PNP Public Information before he was designated as director of the PNP Training Service on September 9, 2020, Banac is one of the youngest members of PMA Class 1992 in the PNP as he will only be retiring on September 26, 2026.
Just like the rest of the newly-appointed officials, he will be commanding the Eastern Visayas police force at the height of the PNP preparations for the May 9 polls amid the new normal. The new PRO8 director described Gen. Carlos as his mentor in the Bless Our Cops Movement.
Both have many things in common apart from being God-loving police officials and being former PNP spokespersons. Gen. Carlos also used to be a PRO8 director before he moved to Camp Crame.
Brig. Gen. Medina meanwhile is expected to carry on the reforms and massive achievements made by the QCPD under Yarra. The erstwhile PNP Drug Enforcement Group director is no stranger to Q.C. since he used to be an NCRPO regional intelligence chief who engineered major anti-criminality operations of the Metro Manila police force.
Medina has vowed to continue the plans and programs of Brig. Gen. Yarra to sustain and maintain the momentum of the QCPD gains, whether in the administrative or operational aspect of governance. The new QCPD director also used to be the Regional Intelligence Division chief of the Police Regional Office 7 in Central Visayas under Gen. Sinas and the PRO2 in Cagayan Valley under Brig. Gen. Miguel Laurel and once headed the Eastern Police District intelligence division.
Gen. Carlos has lauded Medina for successfully leading the PNP-DEG since April 5, 2021. Under Medina, the PNP-DEG launched a series of 'intelligence-driven' operations in partnership with the Philippine Drug Enforcement Agency, the NCRPO and other Police Regional Offices and operating units. Since last month alone, the PNP-DEG seized an estimated P190 million worth of shabu and arrested 51 top drug targets.
AUTHOR PROFILE
Opinion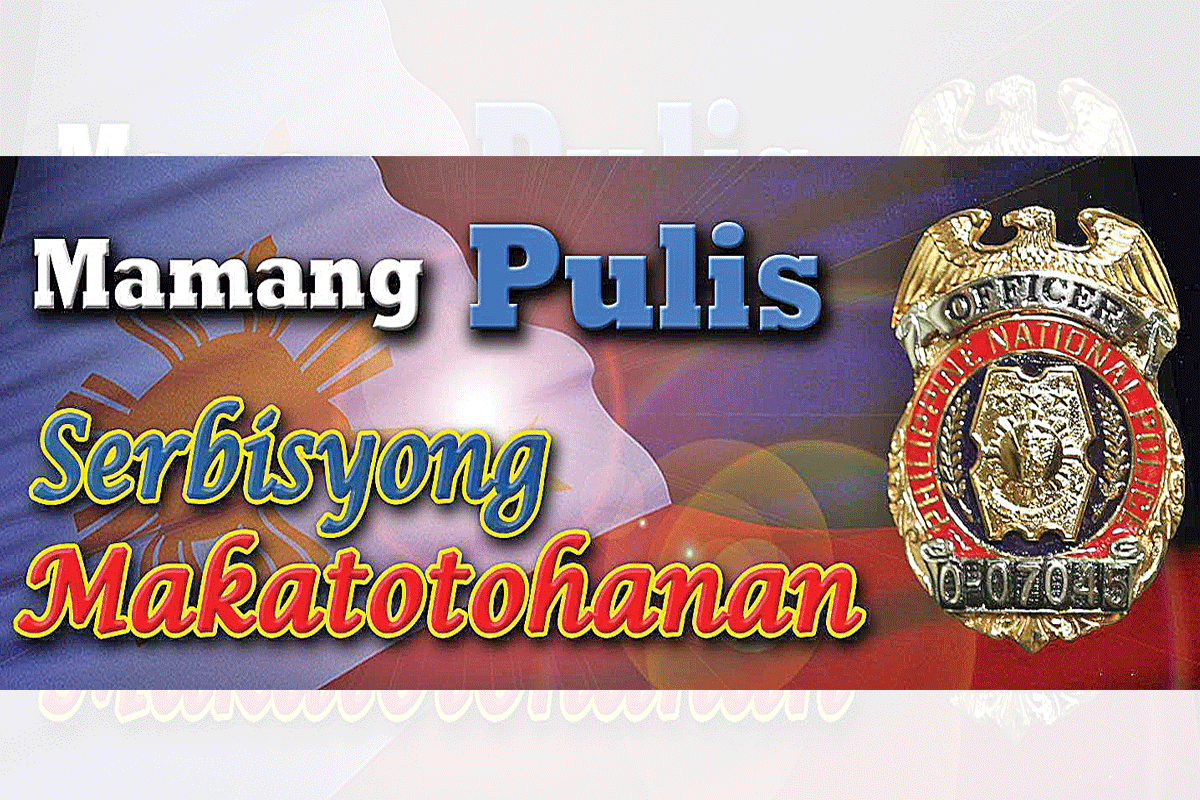 SHOW ALL
Calendar