No unity in debates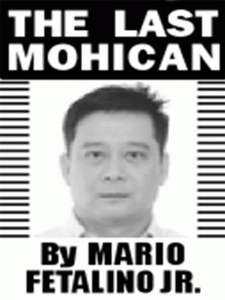 Debates are divisive. This is why leading presidential candidate Bongbong Marcos turns down invitations from media programs with this kind of platform.
Marcos is running with a call for healing and solidarity for a nation currently divided by politics which is gaining more attention than the national economic recovery amid the pandemic.
Thus, his party is called UniTeam.
There could be no unification and reconciliation in debates where participants hurl mud at each other.
In one program, Vice President Leni Robredo criticized her opponents, even calling one the 'number one sinungaling.'
There is sense why Marcos opts to attend 'town hall' meetings where discussions promote cooperation and alliance.
**
I woke up one morning to respond to the call of nature only to find out there's no water in the house.
How can I forget that water supply interruption has been happening in parts of Las Pinas since the start of 2022?
My greatest disappointment so far this year is that after causing so much annoying destruction and horrendous vehicular in city roads in recent years, Maynilad continues to pester us with poor water supply service.
And my greatest fear is that we are starting to be thankful for advisories or announcements for such disservice.
**
Motorists must be noticing they are gassing up more often than usual. This is because of the sustained price increase in fuel. We are getting less for our money.
Oil companies implemented a big-time price hike on their products yesterday.
Caltex, Cleanfuel, Petro Gazz, PTT Philippines, Seaoil, and Shell raised gasoline prices by P1.05 per liter and P1.20 per liter on diesel.
Caltex, Seaoil, and Shell also jacked up rosene prices by P1.25 per liter.
Other oil players are expected to implement the same price hikes.
It was the sixth consecutive week that oil companies implement price increases.
Year-to-date adjustments of domestic oil prices stood a net increase of P5.70 per liter for gasoline, P7.95 per liter for diesel, and P7.20 per liter for kerosene.
The geopolitical tensions on Russia-Ukraine borders remain a challenge in an environment where fuel supply is already tight while demand outlook remains solid, the oil monitor bulletin of the Department of Energy said.
**
For comments, please call or text 09569012811 or email lastmhican2004@yahoo.com
AUTHOR PROFILE
Opinion
SHOW ALL
Calendar