MPD chief Francisco says no letup in Binondo shooting probe and pursuing case vs Arvin Tan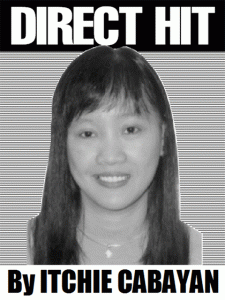 THE recent shooting death of 50-year-old Chinese businessman Wen Dun Chen in Binondo, Manila last July 13 sent a shockwave among members of the Chinese-Filipino community. But Manila Police District (MPD) Director PBGen. Leo Francisco was quick to assure that it is an isolated incident and that the MPD is doing everything within its means to ensure that the case is solved at the soonest possible time.
As of this writing, Gen. Francisco had directed the MPD-Station 11 to collate and review all closed-circuit television (CCTV) recordings in the area which may help establish the identity of the suspect.
Follow-up operations are underway and according to Gen. Francisco, they are looking into the possibility that robbery was the motive.
A witness to the incident is also being queried as to the circumstances prior and during the shooting incident which took place at around 1:45 p.m. at the Sunjoy Building at 525 Lavezares St., Binondo, Manila.
Gen. Francisco cited a report saying the victim had just gotten off from the elevator at the second floor of the said bulding when the suspect suddenly appeared and opened fire. The hapless victim was caught offguard and took multiple gunshot wounds in the body, killing him almost instantly. The successive shots hit the victim in the lower arm, upper chest and stomach. The elevator boy meantime, sought refuge for his safety while the suspect fled toward an unknown direction.
Francisco assured a follow-up operation will be conducted without letup.
***
Still in Manila, I think that a series of tests must be done on controversial suspect Arvin Chua-Tan, to finally determine his mental fitness or if he is a habitual drug user, considering his demeanor and history when it comes to violating the law. PBGen. Francisco said Tan has pending cases in Manila –disobedience and resisting arrest, damage to property and malicious mischief— and in fact, his policemen are religiously attending the trials in the said cases.
His cases are yet to be resolved and now comes this recent incident where he crossed, this time around, Quezon City policemen.
The charges filed against him in Manila stemmed from a 2017 incident where he nearly ran down a number of media members and MPD policemen right inside the MPD compound on UN Avenue.
Gen. Francisco said the MPD is leaving it up to the QCPD to file all the necessary charges against Tan, while they pursue all the pending cases he is facing in Manila. The MPD, he said, is determined to see the cases through in order to teach Tan a lesson. Hope the cases get resolved soonest.
***
Jokjok (from Melanie Crisostomo of Parang, Marikina)— PEDRO: Dok, nag-aalala ako sa kapatid ko. Dati kasi kinakausap niya ang sarili niya! Pero ngayon, hindi na niya ginagawa yun!/DOC: Aba, eh di mabuti! Dapat nga matuwa ka pa kasi senyales 'yun na gumagaling na siya. Eh ano daw ang dahilan at di na niya kinakausap ang sarili niya?/ PEDRO: Eh kasi, magkagalit daw sila ngayon, doc!! Lupet di ba?
***
Direct Hit entertains comments, suggestions or complaints. Please have them emailed to itchiecabayan@yahoo.com or text 0919-0608558.
AUTHOR PROFILE
Opinion
SHOW ALL
Calendar