Galvez says herd immunity may come December, Duterte thanks China government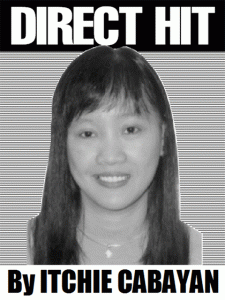 If the fearless forecast of Secretary Carlito G. Galvez, Jr., Vaccine Czar and National Task Force Against COVID-19 Chief Implementer, were to come true, we may have a really, merry Christmas.
Galvez told reporters at the NAIA tarmac that the country is expected to reach the so-called 'herd immunity' by December, at the rate the vaccines are arriving in the country.
This was echoed by Metro Manila Development Authority (MMDA) Chair Benhur Abalos, who said that the vaccination records in Metro Manila are very efficient and fast too.
The welcome prediction was made by Galvez as he and Abalos led in welcoming the arrival of 2.5 million vaccines from the COVAX facility.
Another good news came from no less than Chinese Ambassador Xilian Huang, who gave the assurance that ten million more vaccines will arrive in the country within the month. This is on top of the over 16.5 million COVID-19 vaccine doses that were flown by Cebu Pacific from China.
Abalos said that 80 percent of the said doses will be distributed to 39 local government units while 20 percent will go to businesses.
The Chinese Ambassador's statement came as another 739,200 doses of Sinopharm vaccines donated by the China government arrived at the Ninoy Aquino International Airport (NAIA) Terminal 2 via Philippine Airlines flight PR359 on Friday. This brings to 7.1 million the total of doses flown by PAL into the country since March 2021.
Huang, Department of Health Secretary Francisco Duque and Inter-Agency Task Force representatives were on hand to welcome the arrival of the said vaccines.
This followed the arrival earlier that day of some 582,500 AstraZeneca COVID-19 vaccine doses were also delivered to the Philippines on Friday. The vaccines arrived at the Ninoy Aquino International Airport Terminal 1 onboard a China Airlines flight.
The vaccine doses were procured by the private sector and local government units via a tripartite agreement with the national government.
On Thursday, a total of 1,313,560 doses of Pfizer COVID-19 vaccines arrived via Air Hong Kong AHK 457 at the NAIA Terminal 3.
The country also received 582,500 vaccines from the Japan government and 415,000 vaccines from the United Kingdom.
To date, at least 46.5 million vaccines of various brands have been delivered to the country since February, with more than 12.8 million individuals having been fully vaccinated against COVID-19 as of August 18.
Almost 30 million doses were already administered so far and according to National Task Force Against COVID-19 deputy chief implementer Vince Dizon, over 41 percent of Metro Manila's target population has already been fully vaccinated.
President Rodrigo Duterte himself welcomed via a teleconference, the arrival of the donated vaccines and thanked China and its president Xi Jinping for the continued assistance amid the pandemic, coming in various forms like vital medical supplies and equipment and the provision to technical support of COVID-19 response, on top of the vaccines.
While it is almost certain that many will bash the President for expressing gratitude to China, it cannot be denied that the government of China was the first to donate the much-needed, life-saving vaccines to the country.
And if I am not mistaken, China is the only country who has been giving o the Philippines the most number of vaccine donations so far, so it is but right and proper for our government to thank the China government, which could have diverted such donations to other countries if only it chooses to.
***
Jokjok (from Joaquin de Guzman of Sampaloc, Manila)— Tatay: Kumusta ang pag–aaral mo, anak?/Pedro: Nag-lesson at test po kami tungkol sa mga manok/ Tatay: Ano, madali ba naman? /Pedro: Chicken na chicken po, 'tay!/ Tatay: Talaga? So anong grade nakuha mo?/Pedro: Shempre ITLOG po! Tay naman, logic lang helow!?
***
Direct Hit entertains comments, suggestions or complaints. Please have them emailed to itchiecabayan@yahoo.com or text 0919-0608558.
AUTHOR PROFILE
Opinion
SHOW ALL
Calendar