Education for national progress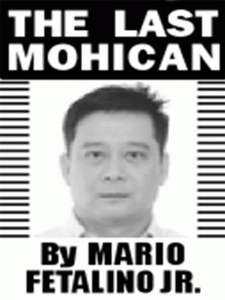 THE upcoming elections will determine the next Philippine leader. Our people, not the candidates, will decide on the fate of our country for the next six years.
We are in a democracy where majority wins. The result of the election, if it's clean and honest, should be respected because it's the voice of the people.
If the winning presidential bet takes over Malacanang and makes a mockery of the government, the blame actually goes to the Filipinos who catapulted him into power.
The bottom line is that electing state leaders is all about choices. And to make a good decision in choosing them, one must have education.
But education doesn't happen overnight. It takes years and a lot of investments on the part of the learner and the government.
The good news is that its never too late to gain education. Another welcome development is that aside from the government, key members of the private sector are committed to promote learning among our people.
Business conglomerate San Miguel Corporation recently launched a program to help address barriers to continuing education in communities it serves
SMC has rolled out a youth development program focusing on children of disadvantaged families near its planned development sites nationwide as part of its advocacy to help improve learning outcomes and increase their life chances.
SMC president Ramon S. Ang said the SMC Educational Assistance Program will benefit some 292 elementary, junior high, senior high and college students around communities it serves in Bulacan, Quezon province, Batangas, General Santos City.
"Sustainability is a big part of not just our new projects, but all of San Miguel's operations. For our communities, it is even more critical, that is why in the last couple of years, we have been very proactive in instituting social and environmental initiatives in our future project sites, long before any construction is done. These programs are part of our holistic approach to improving the lives of those who will be our future host communities and partners," said Ang.
Ang said the program was piloted in Sariaya, Quezon, where SMC built a model sustainable housing relocation village, complete with disaster-resilient homes, recreation and learning facilities, a complementary fishermen's dock and multi-purpose center, and a public market managed and operated by fisherfolk and farmer beneficiaries of the village.
The program is currently benefiting some 43 students in Sariaya, whose parents have also been provided by SMC with training on entrepreneurship and various skills, through a partnership with the Technical Education and Skills Development Authority (TESDA).
Buoyed by the success of pilot program in Sariaya, SMC has also launched the SMC Education Assistance Program for 81 beneficiaries in Bulakan, Bulacan, where it is set to build the New Manila International Airport (NMIA).
Meanwhile, a total of 129 students from elementary, junior high, senior high, and college levels are also benefiting from the program in Calatagan, Batangas.
In General Santos, a total of 39 junior, senior high, and college students were included in the program.
"We are well aware of how difficult it is to pursue online learning during the pandemic. Experts point out to learning challenges like the lack of reliable internet connection, inadequate computer knowledge or equipment, loss of interest or motivation, stress, depression, distractions at home, and the lack of support system that is usually present in traditional school environment," Ang said.
"But with the same determination in providing better and safe homes, livelihood and skills training, and additional sources of income to our beneficiaries, our social development teams are using their experience of working with people from many of our communities nationwide, to help parents and their children cope with the challenges they face. Hopefully, we can prepare them for a better future, and to take advantage of future opportunities at our developments," Ang added.
SMC's planned agro-industrial complex in Sariaya includes a brewery, grains terminal, feedmill, a ready-to-eat food manufacturing plant, high-tech poultry facility, a fuel tank farm, and port facilities.
SMC's educational assistance includes monthly allowance for internet access and values formation seminars geared at shaping beneficiaries into future leaders of the community.
The responsibilities of educational assistance beneficiaries include regular submission of academic performance, participation in various SMC programs in greening, and tutoring duties to fellow residents under the ALS or alternative learning system.
Out of the 43 student beneficiaries in Sariaya, 12 are currently in college, taking up various courses including criminology, electrical engineering, information technology, business administration, education, accountancy, hospitality management and civil engineering at various local colleges and universities in Quezon province.
According to Ang, despite challenges to online learning, as well as difficulties in life they face every day, all the beneficiaries have managed to keep their grades high.
The students expressed gratitude for SMC's efforts to help their families, and expressed hope that someday they could gain employment when SMC's facilities are finally built, or start their own business, or work for the government to serve others.
"Access to education is a basic right for the youth even with all the limitations brought on by the pandemic. And with an educated and equipped workforce as SMC's partners in development in these areas, we are well on the way to achieving sustainable development and economic recovery post-pandemic,"Ang said.
Most importantly, education can help our people make the right choice of leaders that will provide the direction for national progress.
**
For comments, please call or text 09569012811 or email lastohican2004@yahoo.com
AUTHOR PROFILE
Opinion
SHOW ALL
Calendar