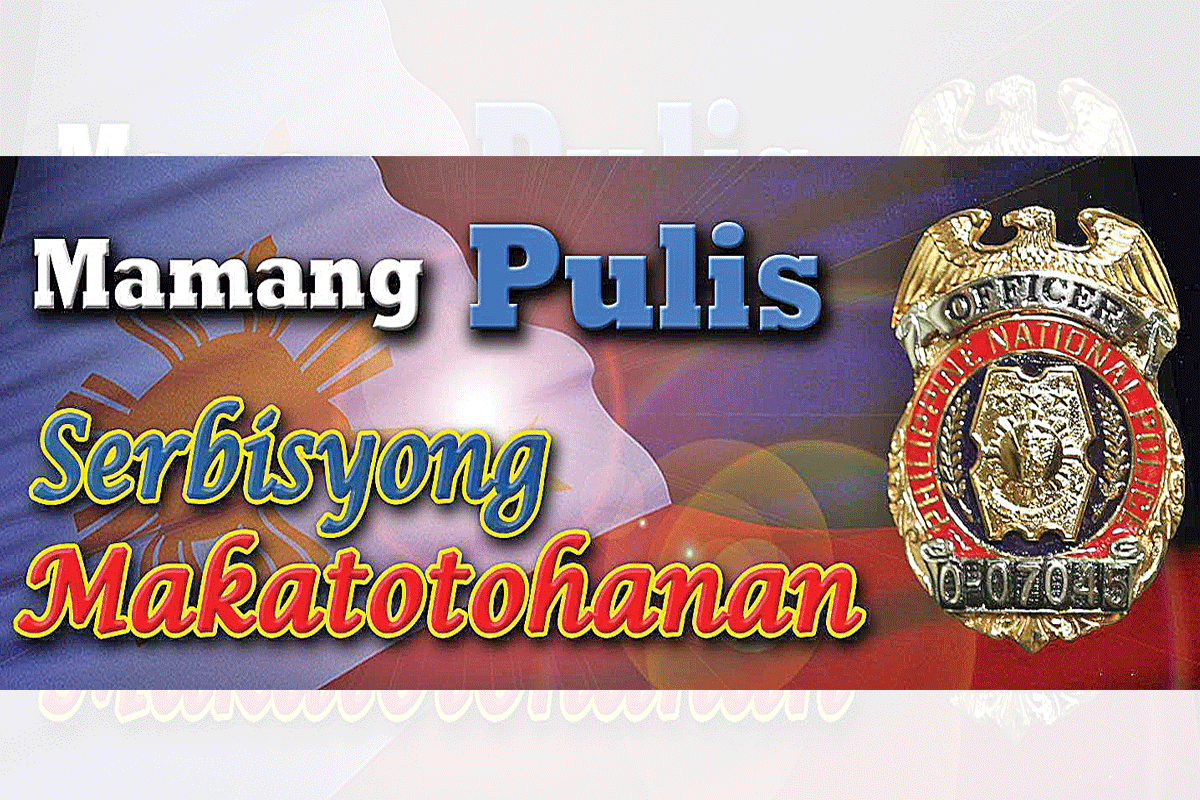 Carlos to men: Follow money trail, stop vote-buying
PHILIPPINE National Police chief, General Dionardo B. Carlos has ordered his men to stop possible 'vote-buying' before and during the May 9 national and local elections by simply following the money trail and monitoring the distribution hubs where cash are being offered to buy votes particularly for local politicians, the Journal Group learned yesterday.
"Just follow the money trail, the money distribution hubs. Alam niyo na naman yan," the top cop said. At the same time, he also instructed his personnel to immediately act on reports on alleged vote-buying in their areas.
PNP Director for Operations, Major Gen. Val T. de Leon confirmed that some police officers and men as well as candidates have reported supposed incidents of vote-buying which are being validated.
"We have been receiving several reports from our subordinates, commanders, as well as the candidates themselves and intelligence communities are conducting validation on this," the 2-star police general said.
Last week, there were reports that a Luzon provincial governor met his police director and chiefs of city and municipal chiefs in a Metro Manila hotel where the politician reportedly gave huge amount of cash to the officers in attendance. The incident is still being validated by the PNP.
Gen. Carlos has repeatedly stressed that the PNP will remain apolitical and would not succumb to pressures or offers from politicians in exchange for some political favors.
"In fact, the Chief PNP has given instruction to all commanders down to the police stations to conduct appropriate police actions in coordination with the Commission on Elections," Maj. Gen. de Leon said although he added they are still consolidating the number of reported 'vote-buying' incidents' being validated by the organization.
The PNP is among the member-agencies of the Task Force Kontra-Bigay organized by the Comelec and headed by Commissioner Aimee Ferolino.
The task force also composed of representatives from the Department of Justice, Department of Interior and Local Government, the Armed Forces, the National Bureau of Investigation and the Presidential Anti-Corruption Commission will act 'motu-proprio' and conduct investigation on formal complaints regarding alleged vote-buying.
Under the Omnibus Election Code, any person found guilty of election offense shall be punished with imprisonment of not less than one year but not more than six years.
Also, those found guilty will be denied the right to vote and prohibited from holding public office, and any political party found guilty of vote-buying will be fined.
Both Gen. Carlos and DILG Secretary Eduardo M. Año have vowed to go after any person who will try to undermine the May 9 national and local elections and subvert the will of the people by engaging in cheating and other fraudulent activities.
Sec. Año also maintained that President Duterte has repeatedly told them he won't endorse any presidential candidate who will lead the country in the next 6 years and just wants to have a peaceful, clean, orderly and honest election.
The DILG chief said that for that matter, his order for the PNP, the Bureau of Jail Management and Penology and the Bureau of Fire Protection is the same.
"We will not be partisan, we will protect the sanctity of the votes and we are ready to prosecute anyone who will play politics," he said.
Gen. Carlos echoed the DILG chief's stand.
"Your PNP will perform professionally. Wala kaming natatanggap na illegal orders at kung meron man, pasok sa isang tenga, labas sa kabilang tenga," the top cop from PMA 'Maringal' Class of 1988 said.
The DILG chief also reaffirmed their commitment to guard the will of the people and protect the right to suffrage while adding they are keeping their guards up to ensure the safety of the public, the candidates and their supporters.
At the same time, he warned politicians anew from employing unauthorized bodyguards or private armed groups as he ordered the PNP to focus their effort in guarding at least 105 municipalities and 15 cities which have been identified as election areas of concern due to the presence of PAGs and other lawless elements and history of bloody poll-related incidents in the last two previous elections.
The two officials said they are fully coordinating with the Comelec when it comes to ensuring a peaceful and honest national and local elections under a pandemic.
PNP Deputy Chief for Operations and the chair of the National Task Force-National and Local Elections 2022, Lieutenant Gen. Ferdinand O. Divina said there would be more focused deployment of police personnel in the identified 'hot spots.'
Gen. Carlos said that as part of their effort to maintain peace and order in areas with intense political rivalries, they have created Regional Special Operations Task Groups or RSOTGs that will keep guard in these particular spots.
He said that the RSOTGs in Samar and Masbate provinces are doing good in maintaining peace in the two areas which are both known for having a number of violent poll-related incidents specifically during the past 2 previous elections.
So far, there is a generally peaceful situation in both the national and local campaign fronts although the PNP is not taking any chances and is seeing to it that their security measures will hold until the end of the May 9 national and local elections on June 8.
The PNP leadership is also hoping and praying there won't be any major untoward incident as the E-Day comes. The PNP is getting real-time situation updates from the 17 Police Regional Offices being sent regularly to the PNP Command Center in Camp Crame.
Records showed that there are 18,023 elective posts being contested with 845 candidates including 39 congressional bets out of the 253 seats in the House of Representatives running unopposed.
A total of 9 gubernatorial candidates, 11 vice-gubernatorial bets, 203 mayoralty candidates, 254 vice-mayoralty bets and 284 candidates for city/municipal council seats are also running unopposed.
Since November last year, Gen. Carlos has ordered all police territorial units to keep a close watch on areas with intense political rivalries and see to it that they will be after the heads of politicians employing partisan armed groups and storing illegal firearms that could be used to commit gun-related violence in the May 9 polls.
Gen. Carlos has ordered intensified monitoring efforts by his men to see possible poll violations on the part of the candidates and their supporters as well as threats to the country's security posed by the New People's Army, partisan armed groups and other lawless elements.
AUTHOR PROFILE
Opinion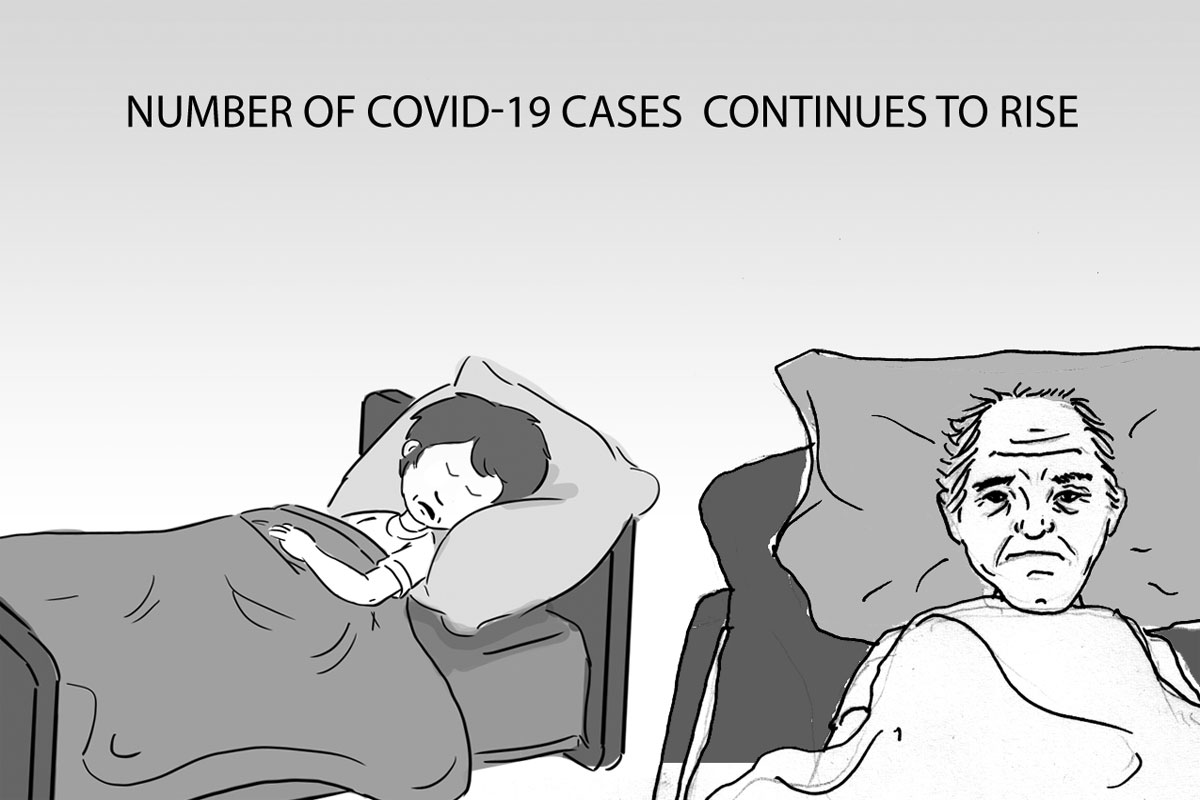 SHOW ALL
Calendar