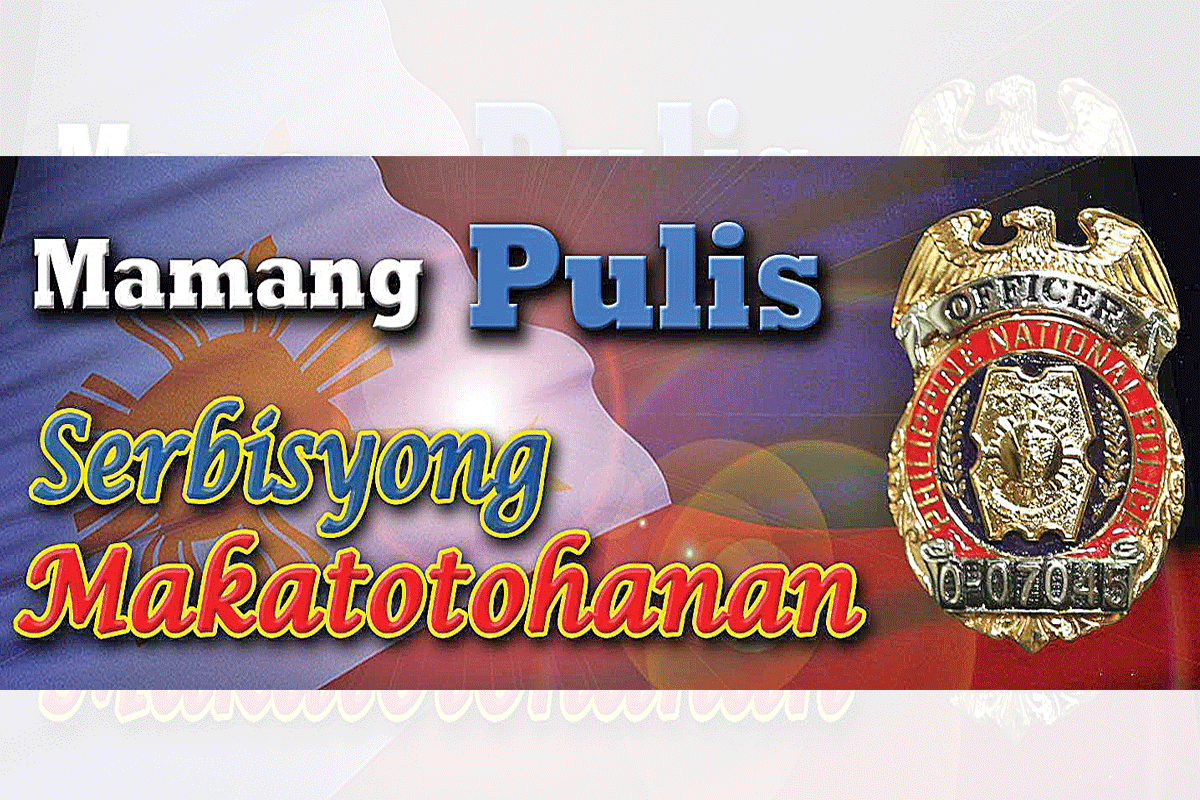 Carlos: PNP ready to secure May polls
PHILIPPINE National Police (PNP) chief, General Dionardo B. Carlos yesterday assured the public of their 100 percent readiness to ensure free, orderly, honest, peaceful and credible May 9 national and local elections.
The PNP along with the Armed Forces of the Philippines (AFP) have been deputized thru a resolution by the Commission on Elections (Comelec) to implement all security measures to thwart any effort to undermine the coming polls.
Last January 9, the PNP started to strictly enforce the nationwide gun ban resulting in the arrest of over 200 violators since then and the confiscation of dozens of firearms and other deadly weapons.
"The (Comelec) resolution serves to formalize our participation in the upcoming elections but the PNP has started the preparations in anticipation of the security concerns that include election-related violence and lawlessness that may arise from the contentious political landscape," Gen. Carlos said.
The top cop said they will fully implement the 150-day nationwide gun ban thru the setting up of checkpoints in strategic parts of the country. He has also ordered the reshuffling of police officers and men assigned in areas where their relatives are running for elections as part of their effort to ensure an apolitical police force.
To lay down their function as deputized agents, the Comelec resolution enumerated the duties and responsibilities of police personnel and soldiers:
* Provide security to polling places, polling centers/voting centers, canvassing centers, and other facilities housing election paraphernalia, forms, and supplies;
* Provide security to Comelec personnel, its deputies, and other individuals performing election-related functions;
* Make available land, air, and water assets, communication systems, and other equipments;
* Look into the existence of armed groups organized to commit, committing, or attempting to commit acts of terrorism, or threats to intimidate or coerce any person to vote for or against any candidate, and suppress these threats;
* Assist the Comelec in implementing election laws, rules, and regulations, particularly those about the prohibitions on bodyguards, use of armored vehicles, and unauthorized bearing of firearms and other deadly weapons in public places;
* Provide security escorts to candidates, as authorized by the commission;
* Conduct a periodic assessment of the peace and order condition in critical areas and recommend measures that may be adopted by the commission;
* Comply with and implement directives and resolutions of the Comelec "which shall take precedence over and above the orders and directives issued by any other office or agency of the government, except the Supreme Court and those issued in habeas corpus cases";
* Submit periodic reports pertaining to the implementation of the deputization resolution.
The Comelec reminded the AFP and PNP of the prohibition on assignment changes of personnel, except upon written approval from the commission.
"The direction is clear so it's a matter of proper execution now. Aside from this, the PNP will make sure that we strike a balance in keeping with our regular tour of duty so we can deliver our daily deliverables and suppress other forms of criminality," Gen. Carlos said.
Last year, the PNP chief declared that police provincial and city directors as well as chiefs of police in Metro Manila who have been in their posts for more than one-year already will be replaced in line with their effort to ensure their apolitical stand ahead of the May 9 national and local elections.
Gen. Carlos has ordered all 17 Police Regional Office directors and chiefs of the different national operational support units to continue identifying and transferring their personnel with relatives gunning for elective posts in their areas of responsibility to prevent them from engaging in partisan politics.
The move was made late last year as part of the PNP leadership's commitment to bar its members from engaging in partisan politicking activities specifically after the filing of the Certificates of Candidacy for the May polls.
The order is to reassign concerned police officers and men outside cities, municipalities and provinces where their relatives are seeking elective posts. Superiors of these police personnel who would be found to have defied the PNP leadership's directive will be held accountable for disregarding direct orders.
Camp Crame has cited previous instances in which it received complaints about policemen who actively campaigned for their relatives and intervened on their behalf. Although some of the allegations were found to be false, the PNP leadership decided to issue the directive to prevent perceptions and even suspicions that its members are engaging in partisan political activities especially at the local level.
Gen. Carlos said that in keeping with their non-partisan stand, the PNP which has been deputized by the Comelec to ensure the holding of a peaceful, secure, honest and orderly polls is managing the early rotation of the following unit commanders.
First, those who have relatives up to the 4th degree of consanguinity/affinity who are seeking elective posts in their areas of responsibility. Second are commanders who have served a two-year tour of duty in their posts within the election period.
Last but not the least are PNP officers and men who are closely related to retired PNP and Armed Forces officers who are running for elective positions in their areas of responsibility and are known for having close association with the candidates in the past.
AUTHOR PROFILE
Opinion
SHOW ALL
Calendar