Covid surge in Muntinlupa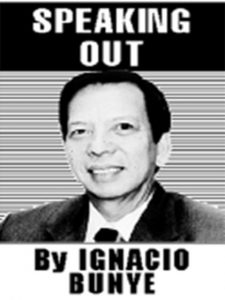 Tracking the surge in new COVID cases in the National Capital Region, Muntinlupa City reported on January 14, the highest single day spike since the start of the pandemic. Muntinlupa logged 1,251 new daily confirmed cases. Barangay Putatan, where the city hall is located reported the highest number of active cases with 297. The other barangays reported new cases as follows: Poblacion – 200; Ayala Alabang, 157; Cupang, 153; Alabang, 141; Tunasan, 120; Sucat, 99; Bayanan, 62 and Buli, 22.
This is quite a turnaround from only two weeks ago when Muntinlupa registered single digit in terms of new cases . On December 16, only 7 new cases were reported with several barangays reporting zero cases. To date, Muntinlupa has had 31,965 confirmed cases. 27,754 recovered while a total of 586 have died.
With the spike of COVID-19 cases in the city, Mayor Jaime R. Fresnedi reiterated his appeal for the public to take extra caution and strictly observe minimum public health standards. The city government is also stepping up its vaccination drive, to include the vaccination of minors. As of January 5, at least 444,539 doses of COVID-19 vaccine were administered in the city or 116% of the target. Of the total, 369,044 were fully vaccinated or 96% of the target. While, at least 29,029 received their booster shot. I got my booster shot last January 11.
Muntinlupa City Health Officer Dr. Juancho Bunyi recently strengthened contact tracers and barangay health emergency response teams (BHERTs) for the strict implementation of the mandatory quarantine of COVID-19 positive individuals.
In a related move, the Muntinlupa City Council passed an ordinance limiting the mobility of unvaccinated individuals as a response to the alarming rise in active cases of COVID-19.
According to Majority Floor Leader Raul Corro, all unvaccinated individuals Muntinlupa shall "remain in their residences at all times except for the procurement of essential goods and services." Unvaccinated residents are also prohibited in indoor and al fresco dining in restaurants, food establishments, malls, hotels, event venues, sports and country clubs.
In addition, those who are not vaccinated will not be allowed domestic travel via public transportation by land, sea, and air except for the procurement of essential goods and services subject to the production of proof to support and justify such travel.
Those availing the services of the City and Barangay shall be required to present Vaccination Card or RT-PCR result, physical or digital copy, showing proof of their full vaccination or negative COVID-19 status before entering any government office.
Violators will be penalized with a fine of P5,000.00 or imprisonment of one year.
Covid briefs from overseas
Two prominent personalities are in hot waters for violation of Covid 19 protocols. British Prime Minister Boris Johnson is under severe criticism and is at risk of being unseated following an expose that he sponsored/organized a "bring your own booze private party" at the height of the initial lockdown in Britain almost two years ago. Quite the reverse in the case of our own police general who even went on to become police chief after celebrating his birthday in violation of protocol.
World No. 1 Tennis player Novak Djokovic's Australian visa was revoked when it was revealed that he has not been vaccinated. A wise guy cracked: "What do you expect? His name is No Vax."
In Israel, the government is now laying the groundwork for the implementation of a second booster shot. That's 4 vaccinations. In the Netherlands, they are starting to think about 6 shots!
In the United States, anti-vaxxers have won courtesy of the SCOTUS. According to a CNN Report, the US Supreme Court decided to block President Joe Biden's vaccine and testing requirements aimed a large businesses. The Biden mandate had required that businesses with 100 or more employees ensure that each worker is fully vaccinated or tests for Covid 19 on at least a weekly basis.
Now many companies are left to decide on their own whether to issue any Covid-19 vaccine or testing requirements for their workers.
Closed for business
Muntinlupa residents and shoppers are still reeling from the recent fire which gutted the iconic Starmall Alabang. Fire of still undetermined origin hit the shopping mall last January 8. It took at last 33 hours, before the combined forces from the Bureau of Fire Protection, barangay and private volunteers were able to suppress the fire. No casualties were reported but the fire reportedly caused at least 100 million in damages.
Starmall Alabang, located right at the Alabang junction, has been a favorite shopping and recreation place. It also housed the satellite offices of the Muntinlupa Persons with Disability Affairs Office, Muntinlupa Muslim Affairs Office, Business Permits and Licensing Office and the National Bureau of Investigation.
Note: You may wish to share the foregoing article via Facebook, Twitter, Linked-In or Viber.
AUTHOR PROFILE
Opinion
SHOW ALL
Calendar