 The Crucial Roles of Robust Banking Laws and a Progressive Judiciary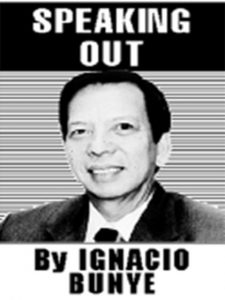 During the recent launch of the Bangko Sentral ng Pilipinas (BSP) latest book, Supreme Court Chief Justice Alexander G. Gesmundo elucidated on the crucial roles of robust banking laws and a progressive judiciary.
"Banking Laws of the Philippines Annotated", written by an editorial board consisting of BSP lawyers headed by Senior Assistant Governor and General Counsel Elmore O. Capule, updates, revises and consolidates a 3-volume series entitled 1) The New Central Bank Act Annotated (Book I), 2) The General Banking Laws Annotated (Book II) and 3) Special Banking Laws Annotated (Book III).
Monetary Board Chairman and BSP Governor Felipe M. Medalla proudly presented the first coples of the book to distinguished guests who included the guest speaker Chief Justice Gesmundo, former Chief Justice Diosdado Peralta, former Chief Justice Teresita Leonardo-de Castro, former BSP Governor Amando M. Tetangco, Jr., Senator Mark Villar (Chair of the Senate Committee on Banks, Financial Institutions and Currency) , SEC Chairman Emilio Aquino, incumbent and former members of the monetary board, deans of colleges of law, representatives from leading legal firms, and of course, the publisher/distributor Rex Bookstore.
Chief Justice Gesmundo, who also wrote the book's foreword, referred to the book as a map towards the shared future of prosperity and progress that we aspire for. Here is a quick summary of the Chief Justice's speech.
Banks in the Philippines have a significant role in the country's economic growth and stability. They serve as channels for financing and capitalization, converting domestic savings into business capital that drives development. Upholding a high standard of integrity and performance, banks establish a fiduciary relationship with depositors, ensuring the safeguarding of their resources.
This fiduciary responsibility, coupled with a stable financial system, forms the basis of our banking laws.
Over time, banking practices in the Philippines have evolved, with an increasing number of banks and financial institutions operating in the country. In response to these changes, numerous laws have been enacted to regulate the banking industry, adapting to financial deregulation and strengthening government supervision over banks.
Banking laws have been amended to enhance the supervision of various types of banks, including thrift banks, rural banks, cooperative banks, and Islamic banks. The amendment of the charter of the Bangko Sentral ng Pilipinas (BSP) in 2019 through RA 11211 further strengthened the BSP's capacity to respond to evolving economic and banking practices while maintaining its role in directing monetary policy and exercising supervision over financial institutions.
These new laws and regulations have adapted to increased Filipino participation in the industry and the demands of globalization. They maintain a consistent vision of economic stability while accommodating financial and technological innovations. For instance, the National Payment Systems Act (RA 11127) enacted in 2018 enhances the efficiency, safety, and reliability of payment transactions, promoting stability and consumer protection within the financial system. The recognition of digital banks as a distinct classification by the Monetary Board through Resolution 1536 in 2020 reflects the progressive digitalization of financial services.
Banking laws serve as a framework for the efficient functioning of financial institutions, setting minimum capital requirements, management standards, and governance frameworks that govern their behavior. These laws instill trust and confidence in our financial institutions. They promote transparency, accountability, and prudent banking practices, contributing to the stability of the financial system. Moreover, banking laws create an enabling environment for financial institutions to provide accessible and affordable financial services to individuals, businesses, and communities, driving economic growth and improving livelihoods.
Banking laws also contribute to national security by combatting illicit activities such as money laundering and terrorism. They position the Philippines as a stable and growth-oriented player in the global arena, attracting foreign investments and fostering international partnerships.
The importance of these laws extends to preserving the rule of law, providing consistency, predictability, and fairness in judicial interpretation. A fair, competent, and independent judiciary inspires confidence in the rule of law, creating a favorable investment climate and development environment. Thus the Supreme Court launched the Strategic Plan for Judicial Innovation (SPJI) 2022-2027. The SPJI aims to enhance the delivery of justice real time by reviewing the organizational structure, improving operations, and establishing a robust information and communication technology (ICT) infrastructure within the judiciary. Anchored on principles of timely and fair justice, transparency and accountability, equal and inclusive justice, and technologically adaptive management, the SPJI envisions a more efficient, innovative, and accessible judicial system.
The integration of technology is a key aspect of the SPJI, with plans to automate administrative and adjudicative processes and leverage secure technologies such as artificial intelligence (AI) for legal research and court operations. The judiciary also recognizes the significance of information technology in adapting to the ever-evolving landscape, instituting off-court proceedings through video conferencing, and introducing electronic payment solutions for legal fees and collections.
This collaboration between the judiciary and the financial sector, as exemplified by the launch of the BSP book "Banking Laws of the Philippines Annotated," symbolizes the shared values of integrity and transparency, fostering a thriving and progressive Philippines. With robust banking laws and a progressive judiciary, the Philippines can continue to thrive, providing opportunities for all Filipinos and contributing to shared prosperity.
AUTHOR PROFILE
Opinion
SHOW ALL
Calendar