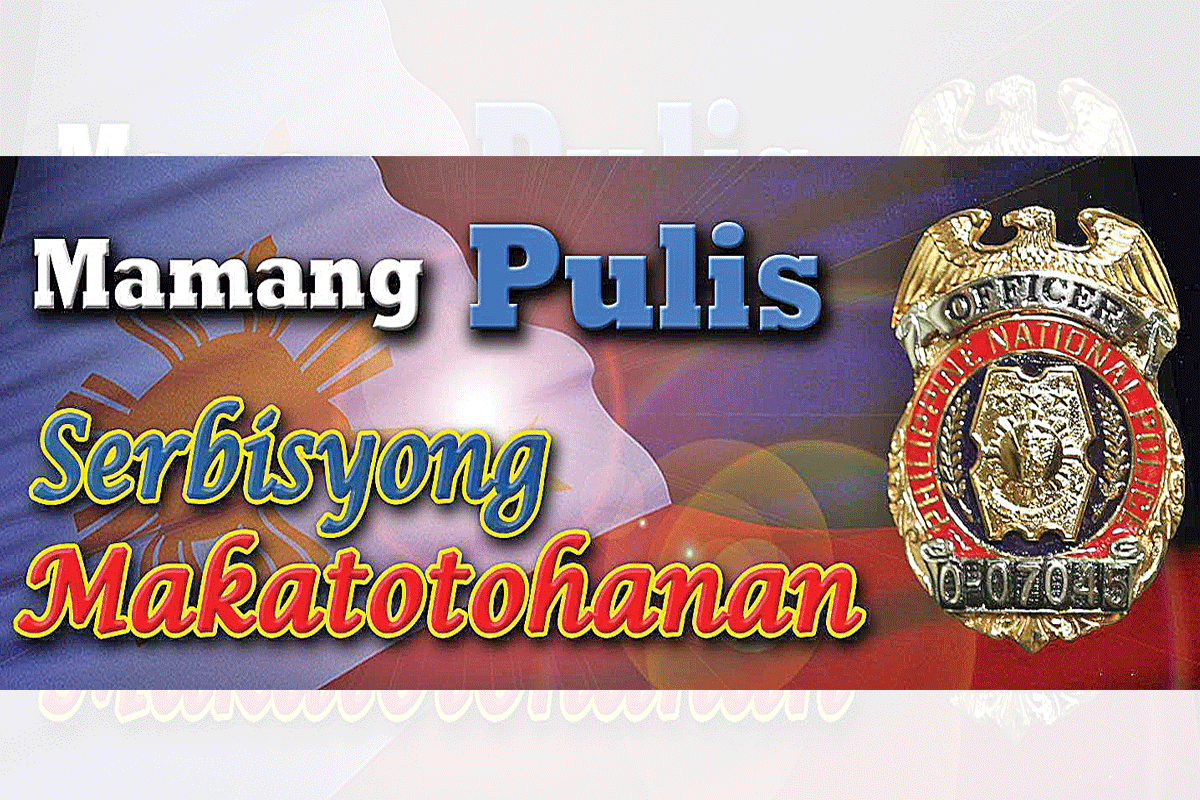 PNP-IMEG vows unrelenting drive vs rogues in uniform, other scalawags in uniform
PHILIPPINE National Police Integrity Monitoring and Enforcement Group (PNP-IMEG) director, Brigadier General Oliver A. Enmodias yesterday vowed a continuing crackdown against misfits and scalawags in uniform and the government this year as ordered by PNP chief, General Dionardo B. Carlos.
According to the official from Philippine Military Academy (PMA) 'Bigkis Lahi' Class of 1990, Carlos had instructed them to go all-out against any police personnel, uniformed or non-uniformed, who are involved in corrupt activities specifically drug trafficking and robbery-extortion.
"This is part of the PNP leadership's ongoing massive Intensified Cleanliness Policy aimed at penalizing undesirable members of the organization defying strict directives and other policies," he said.
The PNP-IMEG is the PNP's primary unit for information-gathering and conduct of entrapment operations against erring police personnel.
Enmodias said they are validating reports regarding the involvement of some police personnel on illegal activities and called on the public to immediately report any member of the PNP who are involved in irregularities and illegal activities in their neighborhood.
He added that information may be relayed to the PNP IMEG Hotlines: Smart- 09989702286 or Globe- 09957952569 or thru the Facebook Page: Integrity Monitoring Enforcement Group and Twitter Account: @imeg2017.
The official assured that the identities of the informants will be kept in utmost secrecy.
Information received by the PNP-IMEG from concerned citizens and anonymous tips are being completely validated by the unit. Since 2017, such bits of information have led to the arrest of 83 policemen accused of involvement in rogue activities especially illegal drug trafficking, robbery-holdup, the so-called 'bangketa/hulidap' activities and illegal use of motor vehicles or motorcycles recovered in police operations but were not included in the list of inventoried pieces of evidence.
Last year, the PNP-IMEG accounted for 44 rogues including one Police Commissioned Officer, 11 Police Non-Commissioned Officers; two ex-policemen; six other law enforcement agents (LEAs)/Non-Uniformed Personnel and 24 civilians.
Since it was activated in 2017, the PNP-IMEG has conducted entrapment operations which led to the arrest of 279 suspects in illegal activities specifically robbery-extortion which include 16 PCOs, 69 PNCOs, seven ex-PNP personnel, six LEAs/NUPs and 179 civilians.
The arrests include 60 in 2017 (1 PCO, 48 PNCOs and 11 civilians); 83 in 2018 (3 PNCOs, 43 PNCOs, three LEAs/NUPs and 34 civilians); 74 in 2019 (six PCOs, 32 PNCOs, two LEAs/NUPs and 34 civilians); 161 in 2020 (nine PCOs, 26 PNCOs, five ex-PNP personnel and 121 civilians); and 44 in 2021.
During the same period, PNP-IMEG operatives also arrested 44 suspects wanted by the court for various criminal offenses including 25 PNP personnel, 15 ex-PNP members and four civilians.
The PNP-IMEG said that from 2017 to 2021, 10 policemen they arrested and charged with administrative offenses were dismissed from the service, all 10 of them in 2018. Another 62 are still undergoing ;summary hearing procedures while 24 were exonerated; 12 were suspended; one was demoted and three were reprimanded.
The administrative cases still being heard are 10 in 2017; 17 in 2018, four in 2019; 24 in 2020; and seven in 2021.
On the other hand, when it comes to the regular filing of case against arrested offenders, 51 policemen were dismissed including nine in 2017; 15 in 2018; and 27 in 2019.
Still undergoing summary hearing procedures as a result of the regular filing of criminal cases against them are 194 PNP personnel (12 in 2017; 14 in 2018; 43 in 2019; 95 in 2020 and 30 in 2021).
Exonerated during the period after being charged thru regular filing were 37 police personnel including 15 in 2017; 19 in 2018; two in 2019; and one in 2021. A total of nine policemen were also suspended (four in 2018 and five in 2019) while two were demoted in 2018.
The PNP-IMEG said that when it comes to cases of policemen arrested in entrapment operations since 2017, a total of 84 have already been dismissed (42 in 2017; 21 in 2018; 16 in 2019; four in 2020; and one in 2021.
Still undergoing summary hearing procedures after being arrested are 72 police personnel including two in 2017; 16 in 2018; 13 in 2019; 31 in 2020; and 10 in 2021. Exonerated after being arrested were 15 including one in 2017; seven in 2018; and seven in 2018.
Suspended after being arrested were seven including two in 2017; one in 2018; three in 2019; and one in 2021. Three others were also demoted after being arrested including two in 2017 and one in 2018.
Overall, a total of 145 policemen arrested by the PNP-IMEG since 2017 have been dismissed from the service; 328 are still under summary hearing procedures; 76 were exonerated; 28 were suspended ; six were demoted; and three were reprimanded.
The figures were provided by the PNP-IMEG Legal Division under Lieutenant Colonel Vermin M. Suen.
Last week, PNP-IMEG operatives arrested a PNP Non-Uniformed Personnel in Bicol for involvement in illegal drug trafficking.
Enmodias identified the now jailed NUP as Norberto Elopre alias 'Obet,' assigned at the Magarao Municipal Police Station in Camarines Sur.
According to the PNP-IMEG director, members of their Luzon Field Unit, assisted by officers from the local Philippine Drug Enforcement Agency, the PNP Criminal Investigation and Detection Group and the Camarines Sur Police Provincial Office arrested the suspect during a sting at Zone 1, Barangay San Miguel in Calabanga municipality 5:20 p.m. Tuesday last week.
Seized from the suspect's possession were four heat-sealed plastic sachets containing around seven grams of shabu worth P47,600 and the P15,000 worth of boodle money topped by one marked P500 bill.
Enmodias said that prior to the conduct of the entrapment operation, his men have placed the suspect under surveillance amid reports that some local drug personalities who have been arrested by the police have linked him to shabu trafficking in the municipality.
"We are intensifying our monitoring of policemen and non-uniformed personnel involved in all forms of illegal activities and we will apprehend them as soon as we have enough evidence. Our fight against criminality continues despite the many challenges we are currently facing," said the official.
The suspect's motorcycle with plate no. 872ENV was also impounded by the police. The suspect is now being held at the Calabanga Municipal Police Station lock-up facility facing non-bailable charges for sale and possession of prohibited drugs under Republic Act 9165 or the Comprehensive Dangerous Drugs Act of 2002.
Enmodias said they will also recommend to Police Regional Office 5 (PRO5) director, Brig. Gen. Jonnel C. Estomo the conduct of summary hearing procedures against the accused for involvement in the grave misconduct case which is punishable by dismissal from the force.
AUTHOR PROFILE
Opinion
SHOW ALL
Calendar