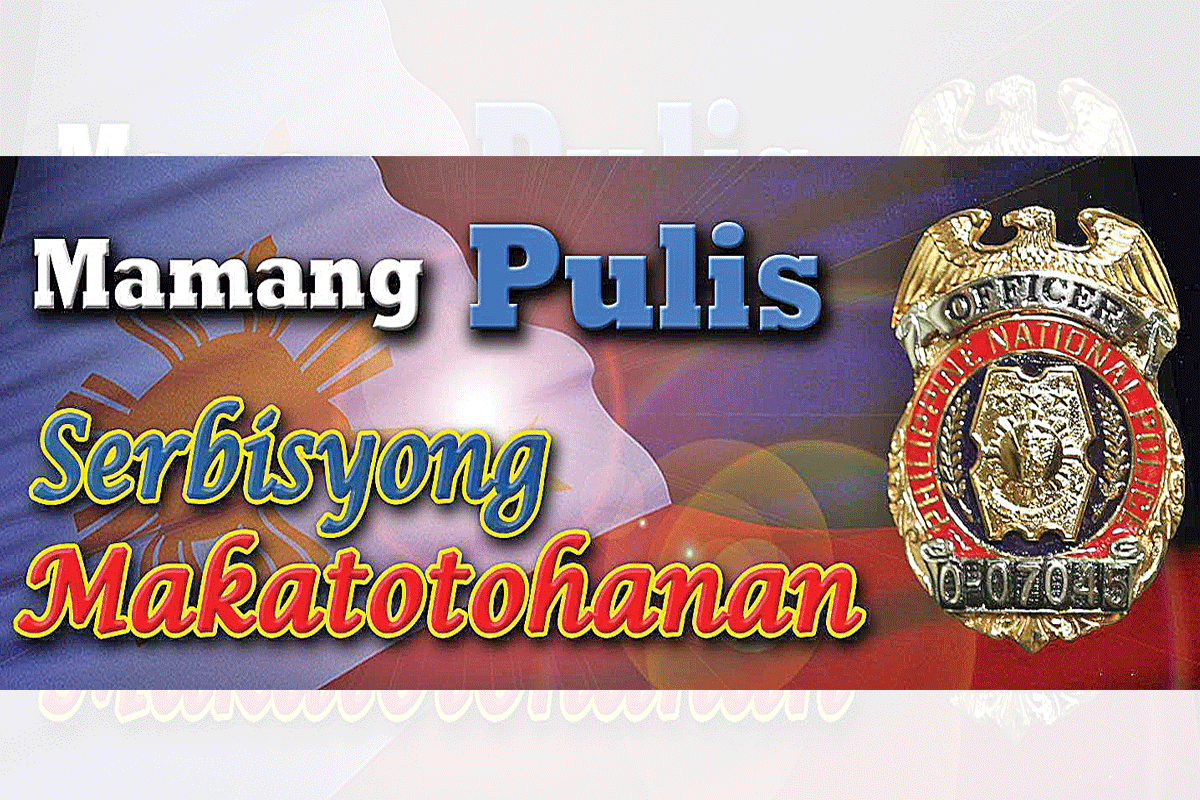 PNP-IMEG activates duty team vs rogues in uniform
IN support to Philippine National Police (PNP) chief, General Rodolfo S. Azurin Jr.'s all-out war versus rogues in uniform, the Philippine National Police Integrity Monitoring and Enforcement Group has activated a 24-hour duty team ready to address complaints from walk-in complainants at Camp Crame, the Journal Group learned yesterday.
According to PNP-IMEG director, Brigadier Gen. Warren F. de Leon, their Integrity Monitoring and Action Team (IMEAT) is ready to respond to walk-in complainants any time of the day.
"This is to ensure that we could react immediately when the need arises like this successful operation," the official said in referring to the arrest of two Pasig City policemen and their two civilian cohorts for robbery-extortion and illegal possession of drugs and firearms last week.
"May this serve as a warning to all PNP personnel involved in illegal schemes. Be ready to face jail time because this is the Chief, PNP's directive that there will be no respite in our internal cleansing program. We will execute our mandate regardless of who gets hurt," De Leon said.
Azurin had said the recent series of arrest of rogue active and dismissed police personnel is a solid testament to their sincere internal cleansing program which should be trusted by all Filipinos.
According to the top cop, the public must be assured that all their complaints against misfits and scalawags in the force are being completely addressed by the PNP leadership particularly by the PNP-IMEG.
On Tuesday last week, PNP-IMEG agents arrested two Pasig City policemen and their two civilian cohorts accused of illegally arresting a local resident they accused of illegal drug use and demanding P100,000 for her release without any charges.
In a report to Azurin, De Leon identified the two policemen as Police Senior Master Sergeant Michael Familara,47; and Corporal Nathaniel San Buenaventura,30; and their civilian accomplices Juan Carlo Zapanta and Carl Anito.
Familara is a desk officer of Pasig City Police Sub-Station 7 while Buenaventura is a beat patroller of the same station.
De Leon said the four were arrested in an entrapment operation around 9 p.m. Monday at Bule Creek in Barangay San Miguel, Pasig City. They are facing charges for robbery-extortion and violation of Republic Act 10591 or the Comprehensive Firearms and Ammunition Regulations Act of 2013 and RA 9165 or the Comprehensive Dangerous Drugs Act of 2002, the official said.
Members of the IMEAT, the 35th Special Action Company of the PNP Special Action Force's 3rd Special Action Battalion and the Pasig City Police Station conducted the sting in coordination with the Eastern Police District headed by Colonel Wilson C. Asueta.
Asueta ordered the administrative relief of the Pasig City Police Sub-Station commander following the arrest of the two policemen who will be subjected to a drug test too.
According to the PNP-IMEG director, the 38-year-old female complainant went to their office in Camp Crame to seek police assistance after being told by one of her siblings that there is already a PNP unit called IMEG tasked to go after rogues in uniform round-the-clock.
Journal Group sources said the accused targeted the woman amid information that she is a 'drug user.' After illegally arresting her, the suspects also asked her to sniff shabu in her residence several times.
According to the woman, the suspects forcibly entered their house in Cainta, Rizal at around 11 a.m. last October 18 and took her money amounting to P10,000 as well as her daughter's coin bank before taking her near the vicinity of the Pasig City Police Station where they told her she was being arrested for illegal drug use.
"However, the woman said she was not detained, was not taken inside the police station and was released in the early morning of October 19," De Leon said.
He also said that the two policemen are also in much bigger trouble after they were found to be operating out of their jurisdiction without any written order from their superiors.
The woman said the suspects initially demanded P100,000 from her but later reduced the amount to P10,000 in exchange for the non-filing of an RA 9165 case against her.
The suspects allegedly instructed her to pay the amount via GCash. Initially, the woman said she sent an initial P6,000 to the GCash account forwarded to her by one of the suspects.
The suspects then brought her back to her residence while asking her to pay the remaining P4,000. After her release, the complainant said that the suspects kept on contacting her to demand the balance and out of fear, she went to her sister's house in Taguig City.
The other Sunday, the woman's siblings convinced her to seek the help of the PNP-IMEG in investigating her police-tormentors.
De Leon said they launched the entrapment operation after one of the suspects again texted the complainant and told her they need the P4,000 she owed them.
The suspects were arrested on Monday evening when they arrived at the complainant's house and immediately demanded the money from her.
Recovered from the possession ofFamlara were the four marked P1,000 bill, one heat-sealed plastic sachet containing suspected shabu, a Glock 9mm semi-automatic pistol with two loaded magazines and a cell phone.
On the other hand, San Buenaventura was stripped of his PNP-issued Taurus 9mm pistol with three fully-loaded magazines and two mobile phones.
Zapanta yielded a cal. .45 airsoft pistol. His Yamaha Mio motorcycle was also impounded by the PNP-IMEG. The records of the motorbike is still being checked as of press time amid an instruction of Azurin for the PNP-IMEG to go after erring policemen who are using recovered motorcycles or motor vehicles.
De Leon said the Taurus pistol recovered from one of the two policemen is a PNP-issued firearm.
He said that a record check showed that the two arrested Pasig City policemen are in their Counter-Intelligence Watchlist with Buenaventura being accused of involvement in a mauling incident and illegal discharge of firearm while SMSgt. Familara is an accused in a estafa/swindling case.
All four suspects were immediately taken to Camp Crame shortly after their arrest and are now locked-up at the IMEG detention facility.
AUTHOR PROFILE
Opinion
SHOW ALL
Calendar