NCRPO arrests over 900 gun ban violators
NATIONAL Capital Region Police Office (NCRPO) director, Major General Felipe R. Natividad yesterday said they have apprehended over 900 gun ban violators in Metro Manila since last January 9 as he ordered his men to strictly enforce the prohibition on the unauthorized carrying of weapons in public 'without fear nor favor.'
Of the total number of violators, over 600 were arrested during police response; 216 during the conduct of 'Oplan Sita/Bakal/Galugad' and buy-bust operations, 42 apprehended in checkpoints, nine during the service of search warrants and 4 during the service of warrants of arrest, the official said.
Maj. Gen. Natividad said recovered as a result of the strict gun ban enforcement in Metro Manila were 326 assorted firearms, 115 home-made guns and gun replicas, 451 bladed/pointed weapons, 5 grenades, 18 explosive//improvised explosive devices and 3,273 different live ammunition.
The official reiterated that persons with firearms must provide a valid copy of their Certificate of Authority from the Commission on Elections which exempts them from the gun ban. I
"If this cannot be presented, violators will be charged for violating Comelec rules under the Omnibus Election Code," he said.
Natividad said they have also not recorded election-related violent incidents in the metropolis since the start of the local campaign period citing the full adherence of candidates and their supporters to government rules and regulations and in fully cooperating with the police force.
As of Monday, Maj. Gen. Natividad said over 180 local campaign rallies have been closely monitored and secured by the five NCRPO police districts with a total estimated crowd of more than 200,000.
A total of 4,153 PNP personnel have been deployed in different localities in NCR as early as last February to maintain the peaceful and orderly conduct of campaign rallies in various sites for both national and local candidates.
"We appreciate the local candidates and their supporters as well as the public for their cooperation in maintaining peace and order in their respective areas during the conduct of campaign rallies.
We highly hope that this situation will be maintained until the whole election period is over," Maj. Gen. Natividad said.
The NCRPO chief also assured they are stepping up their visibility in the streets not only during the conduct of campaign rallies but also in order to protect the people against all forms of criminality 24/7.
Nationwide, the Philippine National Police (PNP) headed by General Dionardo B. Carlos said that from January 9 to April 9, a total of 2,423gun ban violators have been arrested and are facing criminal charges for violation of the Omnibus Election Code.
The violators include 14 policemen, 11 Armed Forces personnel, 41 security guards and the rest all civilians.
Confiscated from the violators were 1,861 firearms including 1,572 handguns, 75 firearm parts, 106 gun replicas, 49 guns of unknown caliber, 882 deadly weapons, 786 bladed weapons, 96 explosives and 10,443 different live ammunition.
The NCRPO made the biggest number of gun ban arrests followed by the Police Regional Office 4-A in Calabarzon region under Brigadier Gen. Antonio C. Yarra with 259; the PRO7 in Central Visayas headed by Brig. Gen. Roque Edgardo DP Vega with 250; the PRO3 in Central Luzon under Brig. Gen. Matthew P. Baccay with 245; and the PRO6 in Western Visayas headed by Brig. Gen. Flynn E. Dongbo with 142.
The nationwide gun ban ordered by the Commission on Elections took effect on midnight of January 9 and will last until June 8, a month after the May 9 national and local elections.
During the 150-day election period, all firearms' licenses and Permit-to-Carry-Firearms-Outside-of-Residence issued by the PNP to licensed gun-holders are automatically suspended.
Only law enforcement officers in their agency-prescribed uniform and in the official performance of duty are allowed to carry their guns in public.
Only firearms owners who have been granted a certificate of authority from the poll body's committee on the ban on firearms and security concerns are exempted from the ban.
Violation of the ban is an election offense punishable with one to six years imprisonment, disqualification to hold public office and deprivation of the right to vote.
The Comelec has also prohibited the following during the election period: alteration of territory of a precinct or establishment of a new precinct; transfer or movement of officers and employees in the civil service; use of security personnel or bodyguards by a candidate unless authorized in writing by the commission; organization or maintenance of reaction forces, strike forces or other such forces; and suspension of elective local officials.
The campaign period for national candidates officially started last February 8 while local candidates started campaigning on March 25.
Gen. Carlos has reminded his men that exemptions from the gun ban for authorities are not absolute.
"It should be understood that only on-duty police personnel, clearly identified as members of the PNP, are allowed to carry their firearms. Any citizen may report to the PNP any police personnel abusing or violating this rule," Gen. Carlos said.
He also reminded his men manning checkpoints that they are limited to visual searches except when they are authorized by law to conduct further inspection under certain conditions.
One such condition is defiance by a motorist of a security checkpoint which, he explained, may give reasonable ground that the person has committed or is about to commit a crime.
The top cop advised the public that they are not compelled to alight from their vehicles at a checkpoint for physical checks. "They are also not required to open their glove compartment, trunk and bags," he said.
AUTHOR PROFILE
Opinion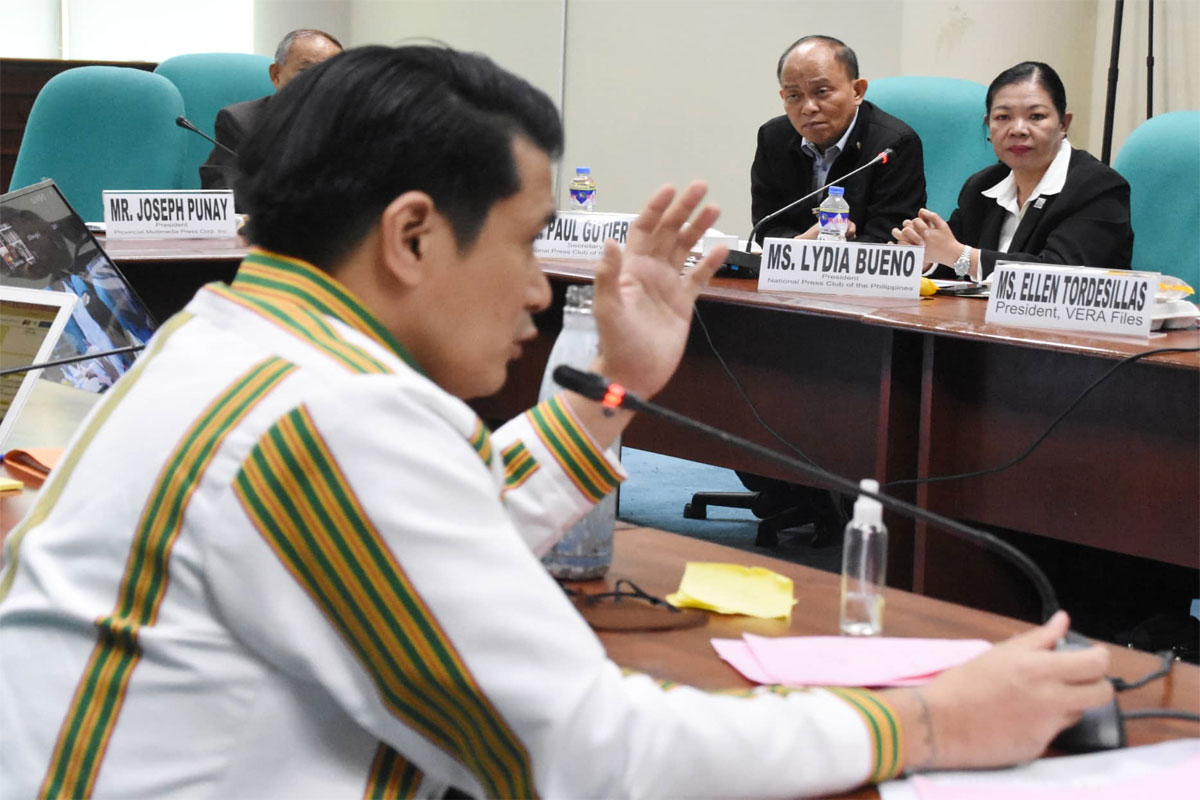 SHOW ALL
Calendar