Having a portable water filtration system a must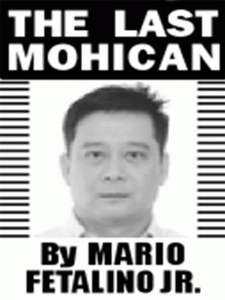 THERE are still so many lessons we can get from our recent experience with Super Typhoon Odette.
One of them is that no matter how prepared we are, we cannot really underestimate, nor take for granted, the awesome power of Mother Nature.
Even as we have seen how we were forewarned and undertook the necessary precautions, we were still no match with the fury of the storm.
But the lesson we should derive here is that readiness and anticipation are keys and are significant.
Likewise, we should always give priority to what is basic and most needed in times of emergencies.
Take the case of potable water. At this stage where technology knows no bounds, even water filtration systems have become portable and mobile that these should be must-haves in every city, province or municipality.
These portable solar-powered water filtration systems that were brought to Bohol and other areas struck by Odette were so crucial as an essential equipment that they have probably saved more lives than what is on record.
Government agencies like the Metro Manila Development Authority should be lauded for recognizing the value of these equipment.
They selflessly provided the needed assistance to typhoon-ravaged areas in Visayas and Mindanao by bringing their full complement of water filtration systems available.
This swift action by the gracious MMDA Chair Benhur Abalos and his dedicated staff, is one testament to the Malasakit core value that the Duterte administration has nurtured and espoused throughout its term.
We really have a caring government — one that has appreciated the lessons of the past, and is now adopting a better response to disaster management.
Hopefully, the MMDA and other similar agencies work hand in hand with the private sector and socio-civic organizations to beef up their equipment and response capability.
It's an understatement to say how water is so precious and valuable as a resource and a basic human need, especially during disasters and calamities.
Water is so ESSENTIAL.
Therefore, any system or equipment that can provide water to our people in the most portable and reliable manner should be considered not just as investment, but a STANDARD for every LGU.
Because water is Life. And every Life is worth saving.
Meanwhile, it's very sad that President Duterte signed laws granting a 25-year franchise to water concessionaire Maynilad Water Services, Inc.
Why sustain the service of a company that has brought misery instead of inconvenience for Filipino consumers?
Until now, Maynilad continues to ruin our roads that causes traffic and deadly accidents due to the company's endless repair works that result to menacing water service interruptions.
At any rate, Malacañang announced the development recently and released copies of the laws that also gave a 25-year franchise to Manila Water.
Signed on Dec. 10, 2021, Republic Act (RA) 11600 grants Maynilad a franchise to establish, operate, and maintain a waterworks system and sewerage and sanitation services in the west zone of Metro Manila, including the province of Cavite.
RA 110601 grants Manila Water a franchise to operate in the east zone of Metro Manila and Rizal province.
The franchises shall have the right to bill and collect fees from end-users for water supply and sewerage services.
The concessionaires shall also be allowed to develop, finance, construct, install, maintain, and operate, as its operations may require, water sources, including new raw water sources, including deep wells, dams, aqueducts, tunnels, treatment plants, reservoirs, pump stations, and facilities for the transmission, conveyance and distribution of water, including pipelines, machinery, and other waterworks to supply water in the franchise area, for domestic, commercial, industrial, and other purposes.
For public interest, the grantees shall modify, improve, or change its facilities, pipelines, systems, and equipment to provide efficient and reliable service at reasonable costs.
The law states that tariffs, rates, and other charges must remain fair and reasonable to ensure economic viability and a fair return on investments.
The law authorizes the Metropolitan Waterworks and Sewerage System to approve the amendment of the concession agreement to extend its term up to the term of the franchise when public interest for affordable water security so requires, and upon the application of the grantee.
The grantees must likewise create employment opportunities and accept on-the-job trainees.
***
For comments, please call or text 09569012811 or email lastmohican2004@yahoo.com
AUTHOR PROFILE
Opinion
SHOW ALL
Calendar