Grateful kids thank, honor Dr. Felicitas C. Rabonza, SBCA president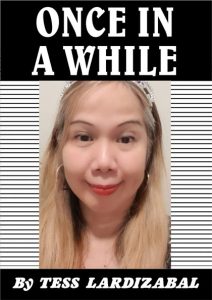 A MOTHER knows she has done an exceptional job of raising a brood of titans when she finds herself receiving the unconditional love that she has generously heaped on them.
A perfect example of such a blessed mom is Dr. Felicitas C. Rabonza, St. Bernadette College of Alabang president.
On her latest milestone on May 30, her loving and grateful kids — Rose, Cory, Acel, Romuald, Rodel, and Ritchie — are paying her bottomless love back with a thanksgiving celebration and other tributes.
The following is the Rabonza children's heartfelt message to Mommy Felicitas, their divine Gaea:
"Today, we want to take a moment to celebrate and honor an incredible woman who has shaped our life in the most beautiful ways. You are not just a mother, but a guiding light who has always allowed your children to forge their own paths, free from pressure or burdens. Your unwavering support has empowered us to live authentically, following our natural callings in life.
One of the many remarkable qualities you possess is your selflessness. You never expect anything in return for the countless acts of kindness and generosity you shower upon us. Instead, you create an atmosphere of love and compassion that inspires us to reciprocate the benevolence you have shown us. Your belief in us never wavers, and you have a remarkable ability to see the best in every situation and in each of your children.
Your capacity for positivity is truly awe-inspiring. You have taught us to focus on the good, to ignore the negative, and to embrace the limitless possibilities that life offers. You're not just a dreamer, Mom—you're a big thinker who effortlessly inspires us to reach for the stars.
We don't need words to understand your message; we witness it through your actions and it motivates us to dream big and embrace the wonders of life.
As we reflect on the beautiful moments we've shared and the lessons you've imparted, one of your favorite quotes comes to mind: "Whatever you conceive and believe, you will achieve." These words have been a driving force in our life, urging us to explore new adventures and discover the vast horizons that lie beyond. We are constantly amazed by the richness and beauty of life, and it is all because of your influence.
Mom, today, on your special day, we want to send my heartfelt intentions to the universe. May all your dreams, which are still waiting in the ethereal realm and yet to be fulfilled, become realities that surpass even your wildest imagination. We wish for your dreams to not only manifest in your own life but to expand and ripple through generations to come. You deserve nothing less.
Thank you for being the incredible woman you are, for your boundless love, and for the immeasurable impact you have had on our life.
Happy Birthday, Mom! May you continue to witness the best that is yet to be achieved, surpassing all boundaries and embracing the extraordinary wonders that lie ahead. Today and always, you are cherished and loved beyond measure."
Comments and suggestions may be sent to journalnews.com.ph and/or 09175841714 (Viber only).
AUTHOR PROFILE
Opinion
SHOW ALL
Calendar