Eleazar assures no 'padrino system' among PNP applicants
PHILIPPINE National Police chief General Guillermo Lorenzo T. Eleazar said he is hell-bent in making sure that from hereon, all police applicants will make it to the force on their own and bereft of any external interference or the usual "resetas and pakisuyo' from influential personalities including retired generals.
"It's high time to start the so-called 'Padrino System' in the PNP. Nung NCRPO director ako, mga 4,000 plus ang nag-file ng application pero mga 300 ang may mga reseta," he recounted.
According to the 26th PNP chief, all the applicants during his term as Metro Manila police chief were all qualified to enter the police force.
"They were all eligible but we look for the best qualified applicant, yung papasa sa BMI, sa agility test, sa physical, medical, dental, NP test," he said.
Gen. Eleazar said that he is making sure that police applicants will be making it to the force on their own and not because they had the backings of retired generals or other government officials and influential personalities.
Gen. Eleazar said lamented the fact that some PNP applicants in the past failed to fulfill their dream of becoming policemen because they have no so-called 'connections.'
The old practice also prompted some applicants to seek the help of some persons who promised them entry to the force, naturally for a fee.
Gen. Eleazar said that under a new PNP recruitment system, qualified applicants can be assured of entry into the force. "Sa ating QR Code System, no names, mami-minimize diyan ang intervention," he said.
The PNP chief warned PNP recruitment officers that they will be in deep trouble should they be found out to be involved in recruitment irregularities. "Toe the line kayo lahat diyan as I will be checking recruitment personnel na nagbibigay ng pangalan, mga pangako sa aplikante. Tiyak mamalasin kayo sa akin," the top cop underscored.
He also told PNP applicants not to believe in people telling them they can help them facilitate their entry into the police force. "I am telling all PNP applicants na pag may lumapit sa inyo at nagsabing tutulungan kayo kapalit ng pera, lolokohin lang kayo ng mga yan," he said.
Gen. Eleazar said he particularly wants a full stop on purported recruitment anomalies in the past including charges that some Mindanao police officials were bribed into accepting unqualified applicants to the regional police force.
There were reports that during the former Macapagal-Arroyo administration, some Mindanao police officials demanded P1 million per three police applicants.
The '3 applicants for P1 million' scheme reportedly involved local politicians who shelled out the money some police commanders to ensure that their relatives who have fraudulent credentials and do not possess the minimum qualifications to become a policeman would become PNP members.
As soon as the unqualified candidates got their badge, gun and uniform, they eventually became members of their patrons' Partisan Armed Group (PAG).
"Ngayon, sa aming bagong systema, kapag nakapasa ang isang aplikante, tiyak na nakapasa siya on his own. Actually, we're not reinventing the wheel. Ginawa na ito ng ibang Chief,PNP. Hindi ko din sinisisi mga retired generals, naging kultura na kasi ito. This is not an ambitious effort pero kung ito ang makakatulong sa ating internal cleansing program, gawin na natin," the PNP chief added.
Gen. Eleazar assured that to ensure that only the best and the brightest will be recruited and positioned into the PNP, there would be no more 'padrino system' in the organization which is embarking on a massive transformation program,
AUTHOR PROFILE
Opinion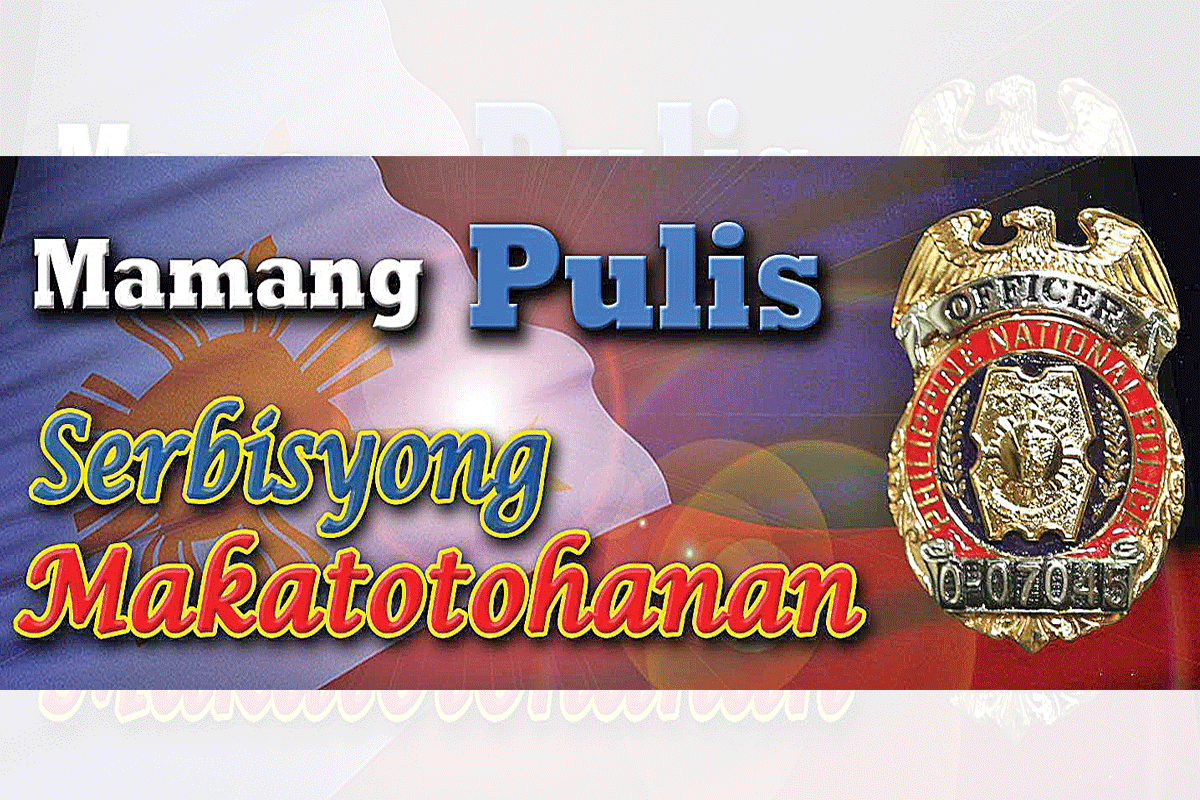 SHOW ALL
Calendar