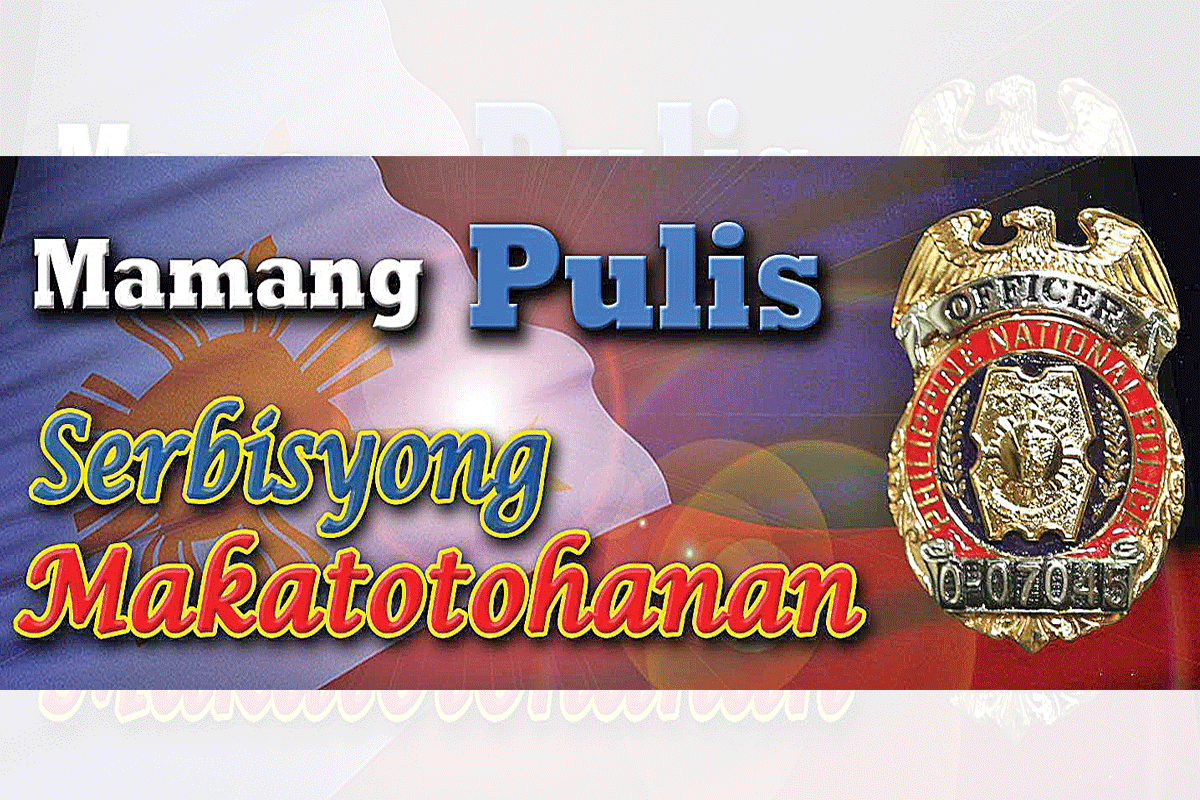 Caramat: More PNP-CIDG investigators to help solve crime
THE Philippine National Police Criminal Investigation and Detection Group (PNP-CIDG) headed by Brigadier General Romeo M. Caramat Jr. now boasts of world-class detectives trained to help fight and solve crime in the country, the Journal Group learned.
The PNP-CIDG has been given large credit for solving a number of celebrated crimes in the country since it was created in 1991, the latest of which was the murder of radio block-timer Percy Lapid which was solved when the confessed gunman surrendered to officials of the Regional Criminal Investigation and Detection Unit 4-A formerly headed by Lieutenant Colonel Joel Manuel Ana.
Revelations made by the confessed gunman identified as Joel Estorial eventually opened a can of worms at the Bureau of Corrections and triggered the filing of a string of criminal charges against a number of accused led by former BuCor head Gerald Bantag.
Caramat, a member of Philippine Military Academy 'Tanglaw-Diwa' Class of 1992, said they are also continuing their unwavering efforts to reduce crime in The Philippines and turn it into one of the safest and most peaceful countries across the globe to live, retire, visit and do business
"Today's hopes and goals will eventually come true thanks to the approximately 1,900 highly skilled investigators and detectives working in the six special operations units and 17 regional field units around the nation," said the official.
PNP chief, General Rodolfo S. Azurin Jr. has commended the PNP-CIDG which last week marked its 70th founding anniversary for the major contributions the unit has made in the PNP's overall effort to prevent, suppress and solve crime.
Under Caramat, the PNP-CIDG said it will remain unrelenting in its mission to address major crimes threatening national security, economic sabotage, and other heinous and sensational crimes.
Records showed that from January 1 to December 31, 2022, the Group's stepped-up campaign against lawbreakers resulted in the arrest of 8,943 most wanted and other wanted criminals.
The PNP-CIDG's campaign against organized crime groups and criminal gangs also led to the arrest of 257 OCG leaders and 1,890 of their members as well as 218 wanted New People's Army personalities.
The unit also seized a total of 920 loose firearms, 15,296 assorted live ammunition and 4,097 explosives as a result of the 1,605 operations against illegal guns in 2022. Last year also saw members of the unit confiscating over P6 million worth of prohibited drugs.
It also launched 1,238 anti-illegal gambling operations which led in the seizure of P2.8 million in cash bets. It's effort to save the environment also led in the conduct of 246 operations which resulted in the recovery of over P76 million worth of illegally-cut forest products and banned aquatic and wildlife resources.
On the same year, it also conducted 410 successful operations against smuggling and counterfeiting of goods leading to the seizure of over P65 million worth of fake products.
Last week, the PNP-CIDG marked its 70thfounding anniversary with Department of Justice Secretary Jesus Crispin 'Boying' C. Remulla as guest of honor and speaker.
In his message, Sec. Remulla expressed his deep gratitude to the CIDG for its immeasurable effort to fight criminality since it was founded in 1953.
The DOJ chief called on all PNP-CIDG officers and men to help the government realize its vision of ensuring that Filipinos will be provided with the real justice they deserve.
"Success in the service must be measured by the conviction rate yielded by the cases filed. In other words, the duty must not end upon the filing of case. Rather, it must encompass the quality of evidence gathered to convict a criminal," he said.
The DOJ secretary called on the CIDG to help the Department by focusing its operation on bigger crimes and arrest of bigtime criminals as well as to have a program that would respond to incidents or cases of incestuous rape.
Sec. Remulla also underscored the need for the PNP in general and the PNP-CIDG in particular to ensure the conviction of jailed crime offenders by providing quality evidence and solid testimony in court.
He said that President Ferdinand 'Bongbong' R. Marcos Jr.'s only instruction to him when he appointed him to lead the DOJ is to make sure that flaws in the country's criminal justice system will be fully addressed
"Ang gusto ni Presidente eh ayusin natin ang justice system and we need the help of the PNP-CIDG to focus on much bigger crimes here. Wag na nila patulan ang mga pipitsugin sa kalye. I'm not saying na wag na silang manghuli ng maliliit, ibig sabihin wag kukuha ng tao para me accomplishments kundi para makatulong sa bansa," the official said.
Sec. Remulla said that in July last year, he and Department of Interior and Local Government Sec. Benjamin 'Benhur' C. Abalos Jr. collaborated to make the president's vision a reality.
The official congratulated Brig. Gen. Caramat and his men for their record accomplishments since last year. He also lauded the institutional police reforms being undertaken by the PNP under Gen. Azurin but underscored the need to have an effective community-based feedback mechanism in order for the police force to further improve.
Sec. Remulla, assisted by PNP Deputy Chief for Administration, Lieutenant Gen. Rhodel O. Sermonia and Brig. Gen. Caramat presented plaques of recognition to outstanding PNP-CIDG officers and men and units during the occasion.
The awardees were Colonel Marlon R. Santos who was adjudged as the Best Senior Police Commissioned Officer for Operation of the Year); Major Gilbern F. Banderado (Best Junior PCO for Operation); Col. Bayani M. Razalan (Best Senior PCO for Administration); Maj. Erryl Rose M. Francisco (Best Junior PCO for Administration);
Police Chief Master Sergeant Adhel L. Barrientos (Best Senior Police Non-Commissioned Officer for Operation); Patrolman Jefrey B. Carilo (Best Junior PNCO for Operation); Police Executive Master Sergeant Melnoreen R. Guiyab (Best Senior PNCO for Administration; Pat. Angelo M. Paday (Best PNCO for Administration);
Pat. Bryan D. Madajas (Investigator of the Year); Reynard V. Dingal (Non-Uniformed Personnel of the Year (Supervisory Level); Catherine M. Antonio (NUP of the Year (Non-Supervisory Level); PEMS Reden G. Guzman (Special Award for Exemplary Performance during the COVID-19 Pandemic);
The CIDG Regional Field Unit 4-A under Col. Santos as the Regional Field Unit of the Year-Category A; CIDG RFU 5 under Lieutenant Col. Samson Belmonte as RFU of the Year-Category B; the CIDG RFU 12 under Col. Marvin Marcos as RFU of the Year-Category C;
The CIDG National Capital Region Field Unit headed by Col. Hansel M. Marantan as Special Category RFU of the Year; the Anti-Fraud and Commercial Crimes Unit under Lt. Col. Angel Bondoc as Best Special Operations Unit; the Cavite Provincial Field Unit under Lt. Col. Bryan Dexter Andulan as Best Provincial Field Unit of the Year Category A;
The Rizal POFU under Maj. Leopoldo Cajipe as Best PFU-Category B; the Occidental Mindoro PFU headed by Major Manuel Nacar as Best PFU-Category C; the CIDG Davao City Field Unit led by Lt. Col. Allan Reginald Basiya as Best City Field Unit of the Year; and the Quezon City CIDG District Field Unit under Lt. Col. Zyrus Michael Serrano as the CIDG District Field Unit of the Year.
AUTHOR PROFILE
Opinion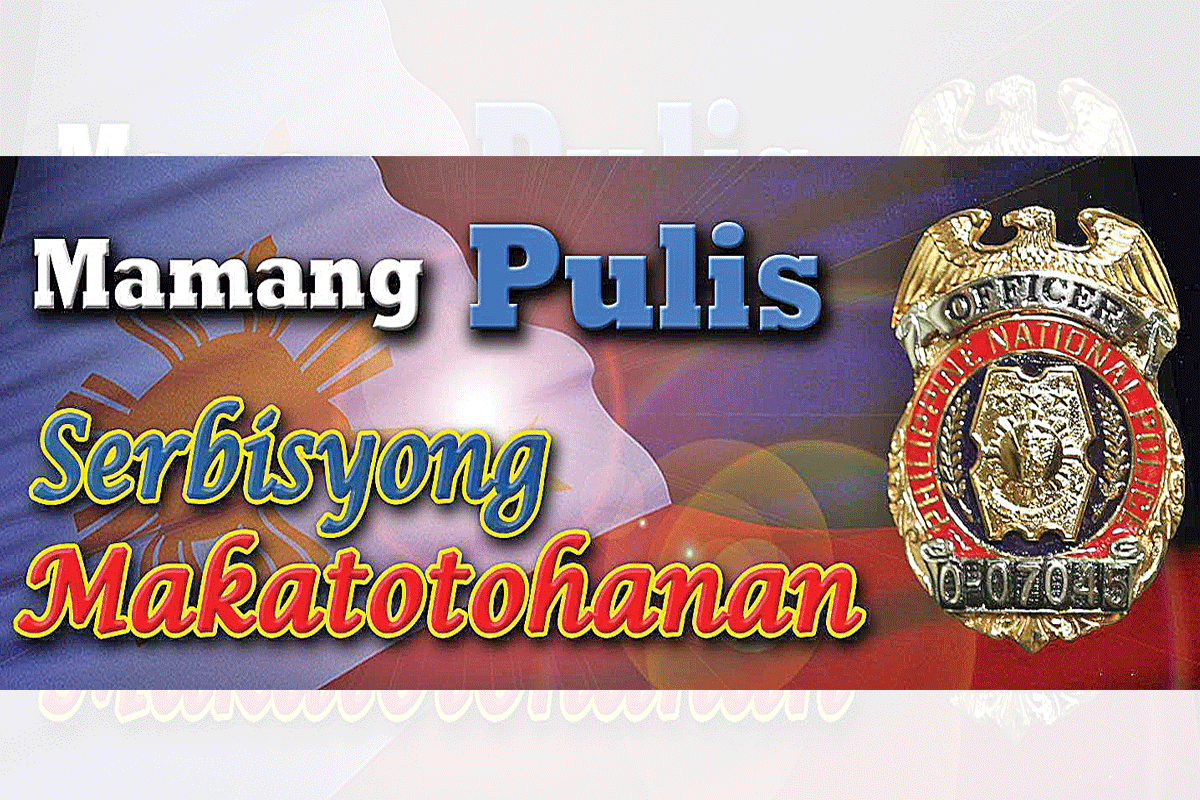 SHOW ALL
Calendar