BPI RISE Bonds due 2024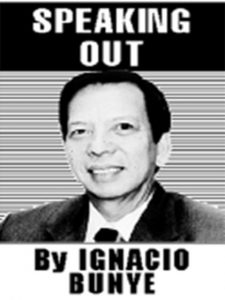 Right after the Chinese New Year, Ayala-led Bank of the Philippine Islands (BPI) listed the very first bond issue in 2023 at the Philippine Dealing and Exchange Corporation (PDEX). Dubbed as the BPI RISE Bonds (Reinforcing Inclusive Support for MSMEs), the issue has a tenor of 1 ½ years, with quarterly interest payments of 5.75 percent per annum. At PhP 20.3 billion, the issue is more than 4 times over-subscribed, which indicates, according to SEC Chairman Emilio Aquino, "a strong demand for ESG or the environmental, social and governance products." A total of 6,500 bondholders picked up the issue, reaffirming their trust and confidence in the BPI brand.
Chairman Aquino was all praises for BPI which has so far been the only Philippine bank to issue so-called Asean Social Bonds. Aligned with the globally recognized international capital market association social bond principles, those who tap the capital market may use the Asean social bond label in raising funds for projects "which aim to benefit the poor, excluded or marginalized population and communities, vulnerable groups, including those affected by natural disasters, the unemployed, people with disabilities, migrants and displaced persons, the uneducated and the underserved."
"In 2020, BPI listed the first ever Asean Social Bond – the PhP 21.5 billion Covid Action Response Bonds (CARE) to mitigate the socio-economic impact of COVID 19. This year's PhP 20.3 billion issue reinforces BPI's support for MSMEs – a sector long identified as needing access to longer term capital."
Chairman Aquino continued: "The Philippine MSME network accounts for 99.5 percent of total businesses in the country, hires 63 percent of the local work force and contributes around 40 percent to the national GDP. And yet, 67 percent of MSMEs experience credit constraints. Most of them rely on internal resources for their capital needs while those who apply for traditional bank loans are hampered by documentation and collateral requirements. Hence the need to broaden financial instruments available for MSMEs."
BPI President and CEO Jose Teodoro "TG" Limcaoco said the BPI Rise Bonds reinforce the Ayala group's commitment to economic development and financial inclusivity and, just as important, the commitment to develop the Philippine capital market.
Limcaoco said that "BPI's SME loan portfolio grew 39 percent last year. We could have done the loans via deposits but it is really important to develop the capital market. As a growing economy, we can not just survive on plain bank deposits. We need to professionalise, we need to institutionalize investments and we need to bring the investor market into a fixed and organized exchange so that we have a deeper capital market."
PDEX President and CEO Antonio "Nino" Nakpil acknowledged the Ayala group's contribution to Philippine capital market development. "It took us ten years from 2008 to 2018 to reach 1 trillion pesos, and it was BPI's issue in 2018 which helped take us to 1 trillion." in 2022, PDEX had 30 listings valued at PhP 500 billion. To date, 52 companies have issued 195 securities with a total outstanding of PhP 1.39 trillion.
The official listing of the BPI Rise Bonds was signaled by the ringing of the PDEX bell at 9 o'clock in the morning. Aside from Chairman Aquino, Messrs. Nakpil and Teodoro, the other guests included BPI Chairman Jaime Augusto Zobel de Ayala, SEC Commissioner Kelvin Lee, Ayala CFO/CRO/CSO Albert de Larrazabal, Joint lead arrangers represented by Rhoda Huang of BPI Capital and Jun Palanca of ING, BPI execs Dino Gasmen, Treasurer and Head of Global Markets; John C. Syquia, Head of Corporate Banking; Eric Luchangco, CFO; Chinky Lukban, Head of Corporate Strategy and Investor Relations, PDTC President/COO Tess Ravalo, reps from PWC (auditor), DBP (trustee), and this writer, lead independent director of BPI.
AUTHOR PROFILE
Opinion
SHOW ALL
Calendar