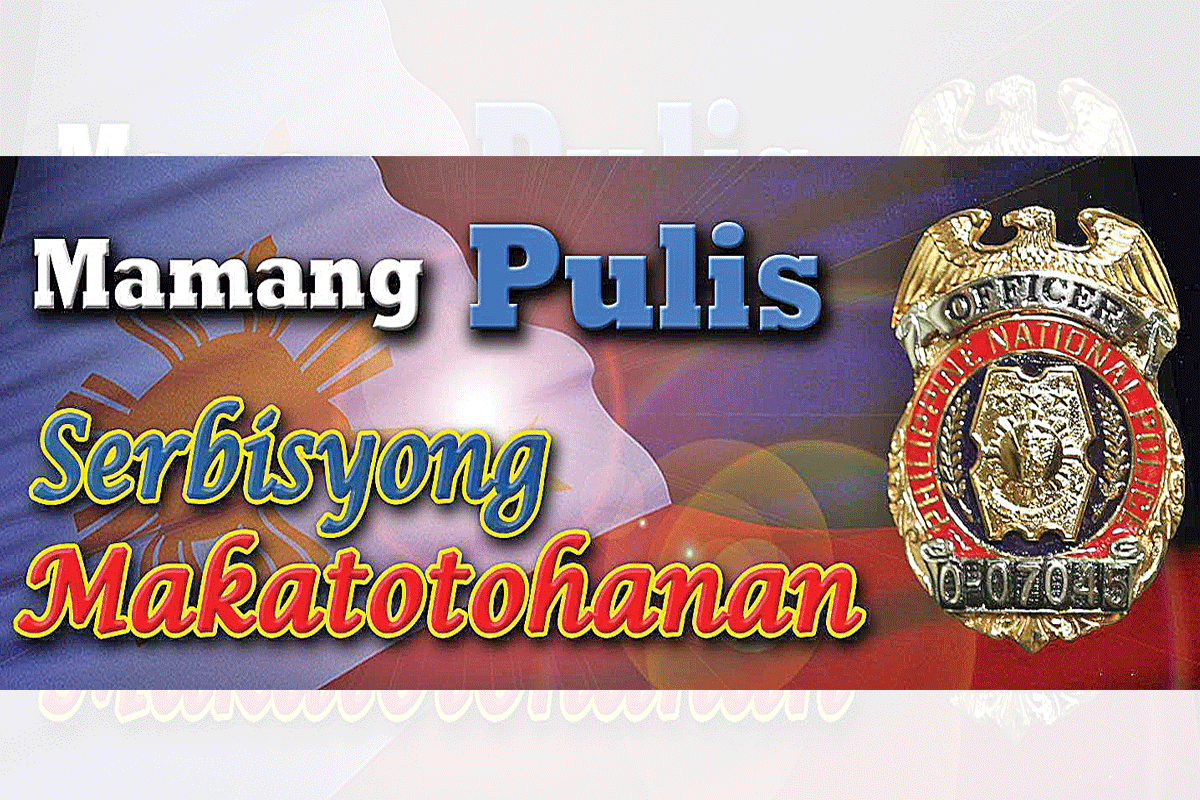 Azurin: Focused efforts to halt drug supply gaining ground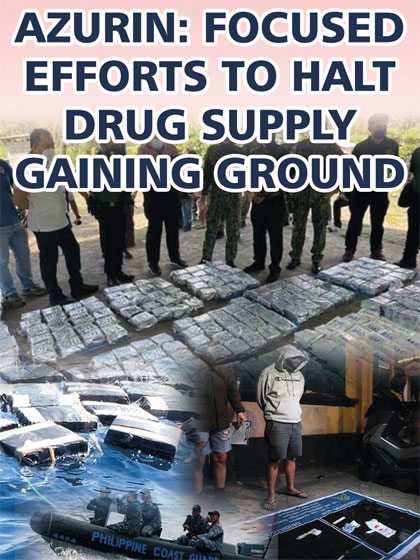 PHILIPPINE National Police (PNP) chief, General Rodolfo S. Azurin Jr. on Sunday said their focused effort to address the supply of illegal drugs in the country is gaining significant ground with more than P460 million worth of shabu and other prohibited substances seized by the police nationwide last January alone.
Last month also saw the police hauling to jail 6,248 drug personalities across the country with less deaths amid the PNP's new tact in fighting the national scourge. Gen. Azurin has emphasized the important of focusing on how the supply of illegal drugs is coming into the country.
Thus, he emphasized the importance of identifying the modes used in importing illegal drugs to "ensure that the supply chain entering our country will be reduced, if not cut completely."
"Hindi naman 'yon lalangoy eh, na darating na lang yung droga dito sa 'tin. Definitely, by air and by sea," the top cop said as he maintained that most contrabands get in the country through sea travel "because our border control and security are very weak."
This is the reason why the PNP is closely partnering with the Philippine Drug Enforcement Agency (PDEA), Philippine Navy (PN), Philippine Coast Guard (PCG),Bureau of Customs (BOC), and other law enforcement agencies to help the Marcos administration's war on drugs.
Under the PNP's new strategy, Gen. Azurin said they are totally seeking the full cooperation of the church and the community in addressing the drug problem especially in the grassroot level. He said that police must cooperate with every community in the barangay and victims of illegal drugs must be provided with proper rehabilitation.
The PNP chief said the major anti-drug accomplishments were made as a result of 4,632 operations nationwide form January 1-31 alone.
"The impressive achievements highlight the effectiveness of the intelligence-driven approach to reducing supply which places a strong emphasis on non-violent means of making arrests while ensuring the safety of teams involved in violent encounters with armed suspects through proper equipment and training. This is the new face of our anti-illegal drugs campaign," Gen. Azurin said.
The PNP chief added that the centerpiece of this effort is their Recovery and Wellness Program, which is part of the Anti-Illegal Drugs Operations through Reinforcement and Education (ADORE), the final phase of the PNP's endgame strategy against drug abuse.
Last January 23-29, agents of the PNP Drug Enforcement Group (PNP-DEG) headed by Brigadier Gen. Narciso D. Domingo without firing a shot arrested 81 suspects and confiscated nearly P38 million worth of shabu and marijuana.
Brig. Gen. Domingo said that during the week-long period, they went after High-Value Individuals, Street-Level Individuals and marijuana cultivators as part of their stepped up drug supply reduction effort.
He added that during the period, different PNP-DEG field units conducted 20 buy-bust operations, served 33 warrants of arrest and two search warrants for violation of Republic Act 9165 or the Comprehensive Dangerous Drugs Act of 2002 and conducted two marijuana eradication drive which led in the arrest of the 81 suspects.
Those operations led to the confiscation of 674.85 grams of shabu and nearly 111,000 pieces of fully-grown marijuana plants with a total value of P27,910,980, based on the Dangerous Drugs Board computation.
"With these number of operations we conducted, it is worthy to mention that there were no reports of death or any armed encounter. This only shows that PDEG is conducting a fair, comprehensive and a balance anti-illegal drugs strategy," he said.
Brig. Gen. Domingo revealed they are currently focused in suppressing the flow of illegal drugs in the country thru sustained law enforcement operations and reducing consumer demand for shabu and other prohibited drugs thru drug rehabilitation and a massive preventive education and awareness program.
Gen. Azurin has vowed to fully uphold the protection of human life in their anti-illegal drug campaign and wants increased contact with barangay officials who can identify drug personalities in their communities.
During the month-long operations in January, four drug suspects who put up violent resistance to lawful arrest died in in gunbattles with undercover officers.
Gen. Azurin described those encounters as 'isolated incidents' even as he emphasized that the PNP is taking measures to ensure the safety of all parties involved in the anti-illegal drug campaign.
"The PNP is committed to bring justice to the Filipino people and ensuring their safety, but we also understand the importance of protecting the rights of all individuals involved in the operations.
We are continuously working to balance these responsibilities," he said.
"I am proud of the hard work and dedication of our police force. These numbers show that our anti-drug efforts are bearing fruit and we will continue to take strong action against those who threaten the safety and well-being of our communities," he added.
According to Gen. Azurin, they are also relentlessly pursuing 'high-value targets' in the country amid their efforts to fully support the BIDA or Buhay ay Ingatan, Droga ay Iwasan program of Department of Interior and Local Government Secretary Benjamin 'Benhur' C. Abalos Jr.
"With these successful operations, the PNP is sending a clear message that illegal drug activities will not be tolerated. This is just the beginning. We will not rest until we have completely stamped out this problem and restored peace and security to our communities. We remain committed to working hand in hand with the public to combat this menace," he said.
AUTHOR PROFILE
Opinion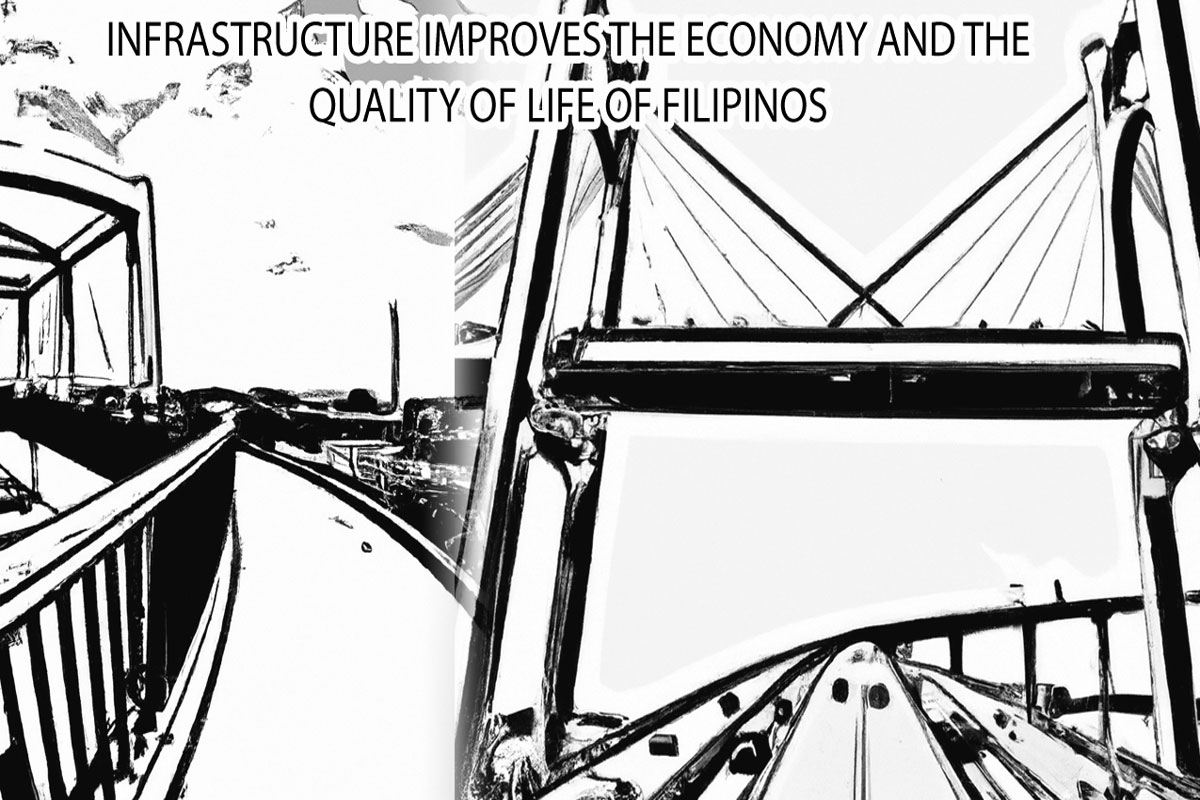 SHOW ALL
Calendar