Rural, coop banks urged to consolidate
A lawmaker underscored the need for the rural banks and cooperative banks to consolidate for them to be competitive and become stronger.
Albay Representative . Joey Salceda, chairman of the House Committee on Ways and Means, said he already asked the Bangko Sentral ng Pilipinas to extend incentives and assistance to cooperative banks, to encourage them to consolidate.
"I also requested the BSP to extend the same incentives granted to rural banks to the cooperative banking sector, so that they can fortify their own balance sheets," he said in a statement.
To date, there are are 147 rural and cooperative banks in the Philippines.
According to Salceda these banks can consolidate into bigger banks to "both serve their constituents better and be more resilient to shocks in the global environment, especially now that interest rate expectations have become unanchored."
He then urged the BSP to study extending the same incentives to the Thrift Banking sector, of which there are 36 banks.
The solon made the proposal as he expressed openness to the proposed merger of the Land Bank of the Philippines and the Development Bank of the Philippines.
But Salceda said the proposed merger of the two banks needs legislation to be carried out.
"In principle, it's a good idea to combine these banks to make them more resilient to global shocks. We just need to work out how they can continue to fulfill their respective mandates," he stressed.
"I would ask the Executive to seriously study who will perform the original mandates of the respective banks once the merger takes place.
The condonation of ARB loans allows the Landbank significant organizational flexibility, and having one bigger government depository is generally good for cash consolidation among the national government and LGUs, but there are also concerns that the mandate of the LBP to lend to farmers could get diluted by the merger. So, the economic managers need to present a strategy for performing those roles," Salceda added.
In this connection, Salceda is pushing for a set of measures to protect the country's banking system from "financial contagion" brought about by concerns among banks abroad, particularly with startup lender Silicon Valley Bank and major European bank Credit Suisse.
AUTHOR PROFILE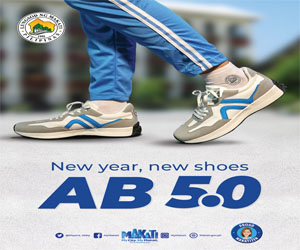 Provincial
SHOW ALL
Calendar