Reshuffled PNP execs assume new posts
BRIGADIER General Ronald O. Lee on Monday formally assumed his new post as director of the Philippine National Police's (PNP) Criminal Investigation and Detection Group (CIDG).
A member of the Philippine Military Academy (PMA) "Tanglaw Diwa" Class of 1992, Lee took over as the new PNP-CIDG director vice Major Gen. Eliseo DC Cruz of PMA "Bigkis Lahi" Class of 1990, who is now the new PNP Director for Investigation and Detective Management.
New regional directors of the Police Regional Office 5 (PRO5) in the Bicol region and the Cordillera police regional office have also assumed their posts over the weekend on orders of PNP Chief General Rodolfo S. Azurin Jr.
Erstwhile PNP Anti-Kidnapping Group (AKG) Director Brig. Gen. Rudolph B. Dimas of PNP Academy Class (PNPA) of 1992 on Sunday took over as the new PRO5 director vice Brig. Gen. Mario A. Reyes of PMA Class of 1992, who has been named as the new PNP Director for Police Personnel.
Dimas was replaced as PNP-AKG director by Col. Rodolfo D. Castil Jr. of PNPA Class of 1993.
Lee was replaced as Cordillera Police director by his mistah, Brig. Gen. Mafelino A. Bazar, the erstwhile PNP Deputy Director for Comptrollership.
Four other PMA Class 1992 members have also taken over their new positions, led by Brig. Gen. Jonnel C. Estomo, now the new National Capital Region Police Office (NCRPO) director vice Major Gen. Felipe R. Natividad of PMA Class of 1990, has been designated as the new Area Police Command-Northern Luzon commander.
The others are Brig. Gen. Belli B. Tamayo, now the new PRO1 director in Ilocos-Pangasinan region; Brig. Gen. Jose Melencio C. Nartatez Jr., now the new PRO4-A director in Calabarzon (Cavite/Laguna/Batangas/Rizal/Quezon) region; and Brig. Gen. Leo M. Francisco, now the PRO6 director in Western Visayas.
Five members of PNPA Class of 1992 have also assumed their new posts: Brig. Gen. Narciso D. Domingo as the new director of the PNP Drug Enforcement Group (DEG); Brig. Gen. Ronaldo R. Cabral as new PNP Training Service director; Brig. Gen. Edgar Alan O. Okubo as new PNP Special Action Force director; Brig. Gen. Leumar U. Abugan as the new director of the PNP Supervisory Office for Security and Investigation Agencies; and Brig. Gen. Joel B. Doria as director of the PNP Anti-Cybercrime Group.
Azurin said they will seek a dialogue with the National Police Commission (Napolcom) to iron out problems triggered by his decision to "overhaul" the police leadership last week.
"We have to talk it out how we can best deliver 'yung intention ng Napolcom and intention ng PNP," he explained.
According to the top cop, the late Napolcom vice chairman, lawyer Rogelio Casurao allowed the PNP leadership to pass documents later upon his request. Azurin used to be a top official of the PNP Directorate for Personnel and Records Management which issues orders for the transfer and promotion of police officers and men.
"I requested na, Sir, nababagalan po 'yung confirmation. Can we do at least na implement na namin 'yung orders and then bigyan na lang namin po kayo ng copy para sa ganon mabilis 'yung implementation natin ng revamp?" Azurin said.
The PNP chief said that the late Napolcom vice chair agreed with their request. "Since 2016 'yun naman ang naging practice," he explained.
AUTHOR PROFILE
Provincial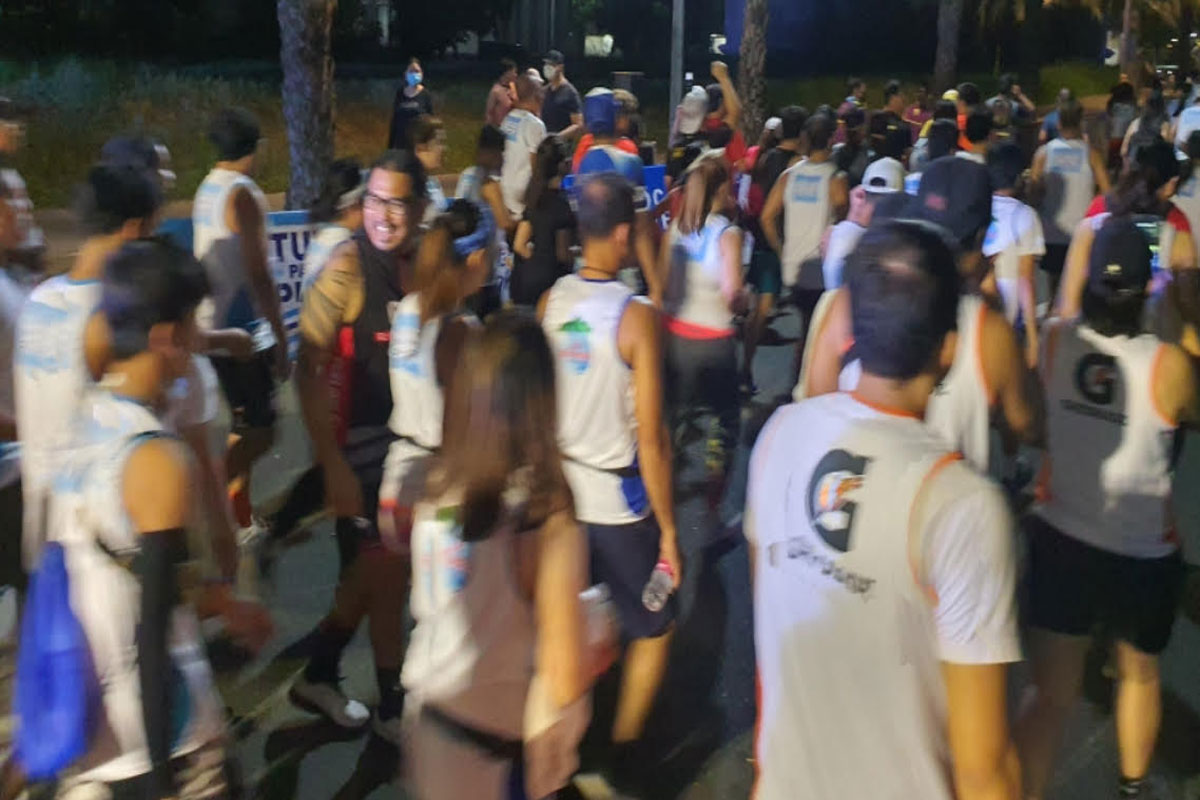 SHOW ALL
Calendar