The PVL Moments Awards will showcase and celebrate the success of the recently-concluded Open Conference. PVL photo
PVL eyeing 12-team cast in 2022 season
THE Premier Volleyball League is eyeing to add more teams when its new season opens in February 2022.
The recently-concluded Open Conference where Chery Tiggo won at the expense of Creamline in a thrilling three-game championship series, had 10 clubs seeing action.
F2 Logistics, which skipped the tournament, is expect to make its much-awaited debut in the next edition.
"We are looking at maybe one or two more teams because we are putting up a league that will have a maximum of 12 teams," said Sports Vision president Ricky Palou during yesterday's PVL Moments Awards online launch.
"We are hoping to fill up the 12 teams by the next conference and this should add more flavor, more competition to what we had last time," he added.
With the uncertainties due to the prolonged COVID-19 pandemic, the PVL is expected to hold the Open Conference once more without fans.
"It is still a bubble tournament although we wanted really like to go back to normal times but I don't think the situation will allow it by then," said Palou.
The now-professional league played in a bubble environment in Baccara, Ilocos Norte and the PVL is now finding ways for a different set-up to help the athletes cope up.
"This type of bubble tournament was not too taxing for the players and we will try to find something different to that next time around," said Palou.
The PVL is also trying to improve its scheduling in the next tournament. As its braced for the implementation of a much stricter quarantine status in Ilocos Norte, the league was compressed its late preliminary round schedule as well as the semifinals and the finals to finish the conference as early as possible.
"We would like to play four playing days a week. That's we are what we are looking right now," said Palou.
Choco Mucho star Kat Tolentino, who was the conference Best Opposite Spiker, is longing to play in a full-capacity arena.
"It has been so long since I played in a stadium with a lot of fans," said Tolentino, who was also in the virtual launch.
"I think any athlete of course will pick wanting play with a lot of people watching with a big audience because I guess it kinda separates it feeling like a practice or a tune-up game or scrimmage," she added.
"Having played in a loud stadium also makes you a professional athlete. Not a lot of people can experience that."
With another bubble tournament, Tolentino will just settle for what the PVL will have right now to give fans enjoyment in this challenging time.
Tolentino is one of the nominees for the Puso Pilipinas' PVL Moments Awards, a virtual event which is showcasing and celebrating the success of the recently-concluded Open Conference.
The winners for Hardest Hitter, Offense Leader, Serving Stadout, Best Volleyball Save Award, Crowning Moment Award, Dime Specialist, Best Coach Kodak Moment, Upbeat Award, Ate Award and TikTokerist of the Conference award will be decided through online voting.
The awarding, which will be seen live via PusoPilipinas and PVL.ph, is set at 7:30 p.m.
AUTHOR PROFILE
Volleyball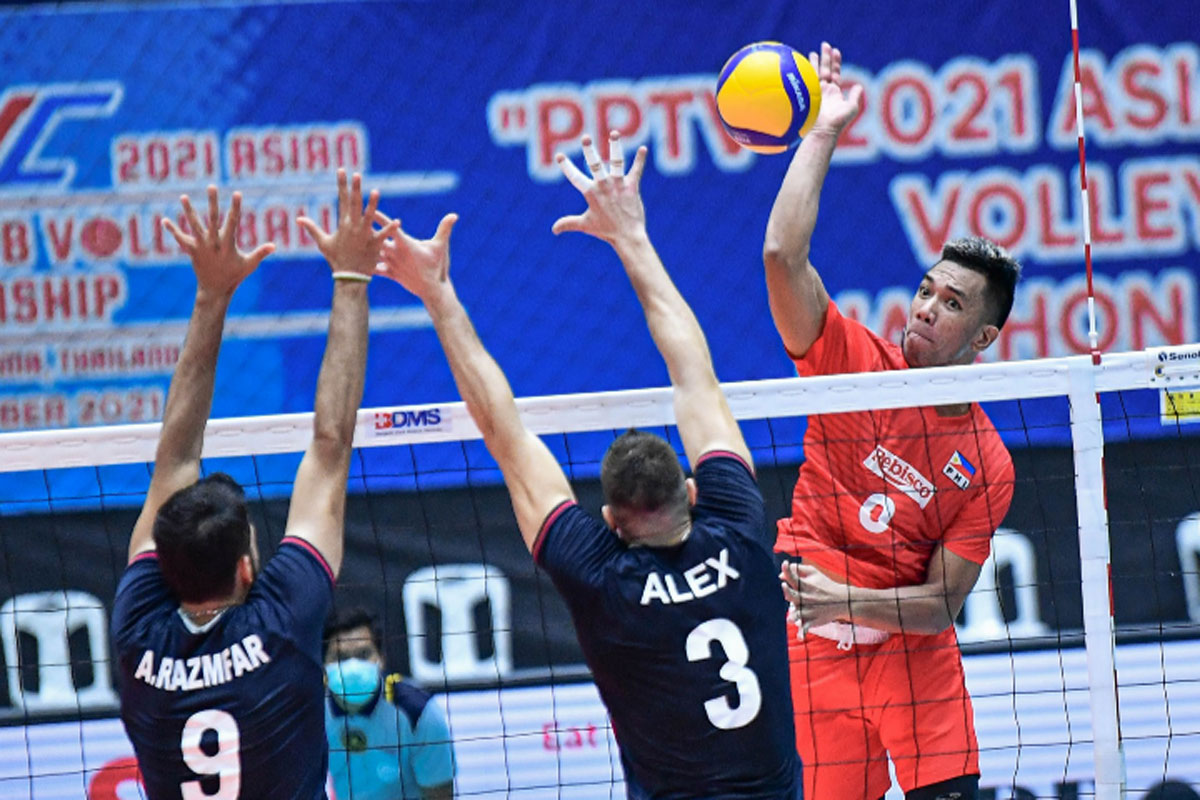 SHOW ALL
Calendar