NCRPO bans TVs in police stations, precinct lobbies
NO more viewing of telenovelas and basketball games in the lobby of Metro Manila police stations and police-community precincts this time.
This as National Capital Region Police Office director Major General Edgar Alan O. Okubo yesterday ordered the removal of television sets that can be found hanging on the walls of the lobby of NCRPO police stations and PCPs to enable his men to fully concentrate in attending to people seeking assistance from them.
Maj. Gen. Okubo said that by removing TV sets in open areas of their headquarters and sub-stations, duty officers would be able to concentrate on their job to deal with people asking for assistance and making different inquiries.
Previously, TV sets that can be seen in the lobby of police stations and PCPs in the metropolis were aimed at providing the public some form of entertainment as they wait for their turn to be given assistance.
However, it has been observed that the purpose has been defeated with the presence of police officers unable to fully do their job of helping the citizenry as their attention was distracted by what is being played on the television in their stations.
There have been complaints that duty policemen can be seen glued to their television sets while watching basketball games or boxing events, telenovelas, variety shows or old movies even though people have arrived to seek their assistance.
This time, the TV sets that will be removed from the lobby of NCRPO stations and PCPs will be transferred to other parts of the area which are off-limits to the public like the mess halls and investigation rooms.
Maj. Gen. Okubo also emphasized that there are rules to be followed when it comes to watching TV sets in their stations and precincts. For one, only those who are on break and having their meal may watch TV.
Those monitoring news programs may do so inside other offices.
The official also opened the training of 150 NCRPO policewomen who will be the new desk sergeants of different Metro Manila police stations and precincts
The 150 policewomen from the five NCRPO districts are undergoing a 3-day training including media-police relations.
Maj. Gen. Okubo said he is hell-bent on changing the image of the metropolitan police force by coming up with an idea to replace male desk sergeants in NCRPO stations with female officers.
Thus, he ordered the training of the all-women team who will act as police customer relations officers or customer service representatives in Metro Manila police stations tasked to deal with people from all walks of life and refer their problems to concerned units whose actions will be fully monitored by the NCRPO leadership.
"We will be having a pool of policewomen who will undergo training on customer relations service before being assigned to police stations to deal with the public," Maj. Gen. Okubo told the Journal Group.
The member of Philippine National Police Academy 'Tagapagpatupad' Class of 1992 who made history as the first PNPA graduate to head the elite PNP Special Action Force and later the NCRPO, said he wants customer service-trained policewomen to act as their go-to-guys in police stations for a change.
He said he came up with the idea after fielding a number of undercover agents or 'mystery clients' in different NCRPO stations shortly after he assumed the top Metro Manila police post vice Maj. Gen. Jonnel C. Estomo, now the PNP Deputy Chief for Operations.
The official said that the so-called 'mystery clients' secretly filmed the actuations of male desk sergeants in the stations they visited and many of their actions were disappointing.
One secret video showed a policeman smoking vape in public; another watching television unmindful of the presence of the 'mystery client' while another seemed to be not interested in the complaint of the undercover agent and after a lengthy talk merely referred her to the barangay.
Maj. Gen. Okubo said that by replacing male desk sergeants with customer service-training policewomen, they will be trying to replace the atmosphere in police stations.
AUTHOR PROFILE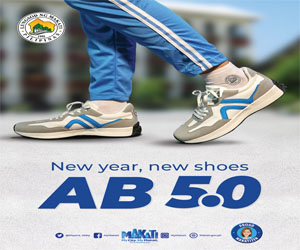 Metro
SHOW ALL
Calendar