MTPB enforcer shooting plot thickens — MPD chief Francisco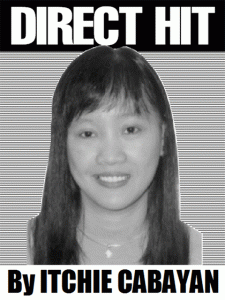 THE shooting incident that victimized a hapless enforcer from the Manila Traffic and Parking Bureau (MTPB) recently is a plot that continues to thicken as the Manila Police District (MPD) investigation continues.
Manila Police District chief P/Bgen. Leo Francisco said he has dispatched a team of operatives to work double time on the case and so far, the suspect's identity and whereabouts have been confirmed.
Francisco also intimated that in fact, a raid had been conducted on the suspect's home where, to the surprise of the raiding team, several PNP (Philippine National Police) uniforms were found.
He said that the closed-circuit television recordings they gathered did a lot of help in tracking down the suspect who nearly killed MTPB enforcer Mark Macmalen, who got shot in the head. Fortunately , the bullet just caused a graze wound.
Citing a report from the MPD-Raxabago Police Station, Francisco said the suspect, prior to shooting Macmalen, was being pursued for hit-and-run for hitting 16-year-old biker George Alcalde on July 30, 2021 at about 11:15 a.m. along Honorio Lopez Boulevard North Bay and Mel Lopez Boulevard Northbound in Tondo, Manila.
Francisco also said that the suspect's vehicle, a four-door Mitsubishi Sedan had a tampered plate number (AAD-3928).
A report at the office of MTPB chief Dennis Viaje said the suspect was flagged down for a traffic violation and told to stop at a curb but instead, he sped off, prompting the MTPB enforcer to pursue him on board his motorcycle.
It was during the escape that the suspect bumped victim Alcalde.
Once cornered in traffic, the victim blocked the suspect's path with his own motorcycle. The suspect got off his vehicle and then fired repeatedly at the enforcer, hitting him four times — in the head, shoulder, chest and near the armpit.
Viaje said the MTPB enforcer is lucky to be alive as no vital organs got hit and the shot aimed at the victim's head resulted in just a graze wound although the shots were fired at close range.
The suspect abandoned his car and then took off with the enforcer's motorcycle.
Renante Lepaopao, 43, a resident of Smokey Mountain, got hit by a stray bullet.
Francisco said that what the police recovered from the suspect's vehicle already says a lot about the suspect.
Apart from the four spent shells, also found in the said abandoned car were 20 pieces of 12-gauge live ammunition (under the custody of MPD-SOCO), drug paraphernalia, a spray color, assorted PNP uniforms and a helmet.
Francisco said another interesting aspect is that police found a black bag containing assorted papers under the name of a woman for ownership of a Mirage G4 GLX as its registered owner, a cellular phone and an ECQ ID under the name of a male residing on Fullon Street in Tondo.
Possession of various PNP uniforms, a tampered plate number, guns, vehicle documents and ECQ ID belonging to diffferent persons raise a lot of questions as to what kind of activities the suspect is into.
This is why he did not allow himself to be flagged down and instead resorted to harming the enforcer who was just doing his regular duties at that time.
The incident is reminiscent of the lady motorist who was flagged down for a traffic violation but ended up physically and verbally abusing the enforcer.It later turned out that she was into the peddling of illegal drugs.
Francisco has vowed that the said shooting incident will not go unpunished. As much as Mayor Isko Moreno wants justice for the poor traffic enforcer, so does he, says Francisco.
***
Jokjok (from Marietta de Paulo of Alaminos, Pangasinan)— PEDRO: 'Tol, mag-iinternet ako! Bubuksan ko account mo sa Facebook!/JUAN: Teka, alam mo ba password ko?/PEDRO: Oo naman, nakita ko!! LIMANG ASTERISK!
***
Direct Hit entertains comments, suggestions or complaints. Please have them emailed to itchiecabayan@yahoo.com or text 0919-0608558.
AUTHOR PROFILE
Opinion
SHOW ALL
Calendar