House justice committee to hear Leonen impeachment
THE House of Representatives on Tuesday referred to the House
committee on justice the impeachment complaint against Supreme Court
(SC) Associate Justice Mario Victor F. Leonen for full-blown hearing.
"The House of Representatives under the leadership of Speaker Lord
Allan Velasco performed its constitutional duty when it referred to
the House Committee on Justice today (Wednesday) the impeachment
complaint filed against Supreme Court (SC) Justice Marvic Leonen," said
House Majority Leader and Leyte 1st District Rep. Martin G. Romualdez,
chairman of the House committee on rules.
A group advocating good governance last December filed an impeachment
complaint before the House Secretary General's office against Leonen for
alleged "culpable violation of the Constitution and betrayal of public
trust" that stemmed from the reported non-filing of the latter's
statement of assets, liabilities and net worth (SALN) for 15 years.
Ilocos Norte Rep. Angelo Barba endorsed the impeachment complaint
filed by Edwin Cordevilla, Secretary General of the Filipino League of
Advocates for Good Government and was assisted by Atty. Larry Gadon,
before House Secretary General Mark Llandro Mendoza.
Before the plenary referral, Romualdez presided over the House Committee
on Rules' regular meeting Tuesday afternoon where members
overwhelmingly adopted the motion of Iloilo City Rep. Julienne "Jam"
Baronda to include the matter in the Calendar of Business.
Last March 25, Speaker Lord Allan Jay Velasco transmitted the
impeachment complaint against Leonen filed by Edwin M. Cordevilla
and endorsed by Ilocos Sur 2nd District Rep. Angelo Marcos Barba to
House committee on rules led by Romualdez.
Under Section 3, Article XI of the 1987 Constitution, Romualdez, a
lawyer from the University of the Philippines (UP) and president of
the Philippine Constitution Association (Philconsa), said "the House
of Representatives shall have the exclusive power to initiate all
cases of impeachment."
"The same section of the constitutional provision
mandates the House to act on a verified complaint for impeachment
filed by any Member of the House of Representatives or by any citizen
upon a resolution of endorsement by any Member thereof," said Romualdez.
"The impeachment complaint filed by private citizen Edwin Cordevilla,
secretary general of Filipino League of Advocates for Good Government,
was properly endorsed by Ilocos Norte Rep. Angelo Barba in accordance
with that constitutional provision," Romualdez added.
"The ball is now in the hands of the House Committee on Justice, ably
chaired by Leyte Rep. Vicente "Ching" Veloso III who had served as
Justice of the Court of Appeals (CA)," he said.
"The Constitution and the House Rules of Procedure in Impeachment
Proceedings are clear on the timetable for acting on such complaint.
The Committee on Justice, after hearing, and by a majority vote of all
its Members, shall submit its report to the House within 60 session
days from such referral, together with the corresponding resolution,"
he said.
"We believe that the Chairman and Members of the House of Committee on
Justice will act judiciously on the impeachment complaint based on
constitutional grounds and in accordance with established rules and
practices," Romualdez added.
According to the complaint, Leonen "clearly lacks integrity because he
failed to file for 15 years his Statement of Assets, Liabilities and
Net Worth (SALN)" as required by law and accused the SC Associate
Justice of being "negligent and incompetent" for allegedly failing to
dispose 37 cases in the Supreme Court (SC).
"Respondent failed to consider the implications of these prolonged
delays in the lives of the litigants. He should know that when justice
is delayed to a fault, uncertainty in the litigants lingers, thereby
diminishing trust and confidence in the Court," the complaint said.
"It is also apparent that respondent has been both negligent and
incompetent for failing to dispose thirty-seven (37) cases in the
Supreme Court in contravention of the Constitutional mandate that
cases should be decided within twenty four months from the time it is
submitted for resolution. In doing so, he violated the Constitutional
mandate that "all persons have the right to a
speedy disposition of their cases before all judicial, quasi-judicial,
or administrative bodies," the complaint said.
Cordevilla said Leonen allegedly betrayed public trust and unfit to
continue in office.
"It covers all offenses unbecoming of a public official which are not
punishable by criminal statutes. This includes inexcusable negligence
of duty, tyrannical abuse of power, breach of official duty by
malfeasance and obstruction of justice that is prejudicial to public
interest," it said. ""Because public office is a public trust, all
public officers are accountable to the people. Public trust, when
betrayed, is a ground for impeachment and removal from office."
He also said that Leonen allegedly committed culpable
violation of the Constitution for "arbitrarily, willfully,
intentionally, deliberately & malevolently, with evident bad faith,
failing to dispose of at least thirty seven cases within twenty four
months as mandated by Section 15 (1), Article VIII, in relation to
Section 16, Article III of the Constitution, which mandates the prompt
action and speedy disposition of cases."
"Because of these gross lapses, he must now be held accountable for
his actions," Cordevilla said. "Respondent is guilty of culpable
violation of the Constitution and betrayal of public trust. Therefore,
he should not be allowed to continue in office."
In his previous a statement, Leonen urged public officials to always
do the right thing in the appreciation of the impeachment complaint.
"Given the urgent and pressing needs of our people during this time of
crises, we are confident that our leaders will do the right thing.
Certainly, this may not be to attend to false issues raised by some
for clearly personal or vindictive reasons," said Leonen.
"Regardless, we wish everyone the best for this season of kindness and
compassion. May we all continue to help others who are still truly in
need," Leonen added.
AUTHOR PROFILE
Nation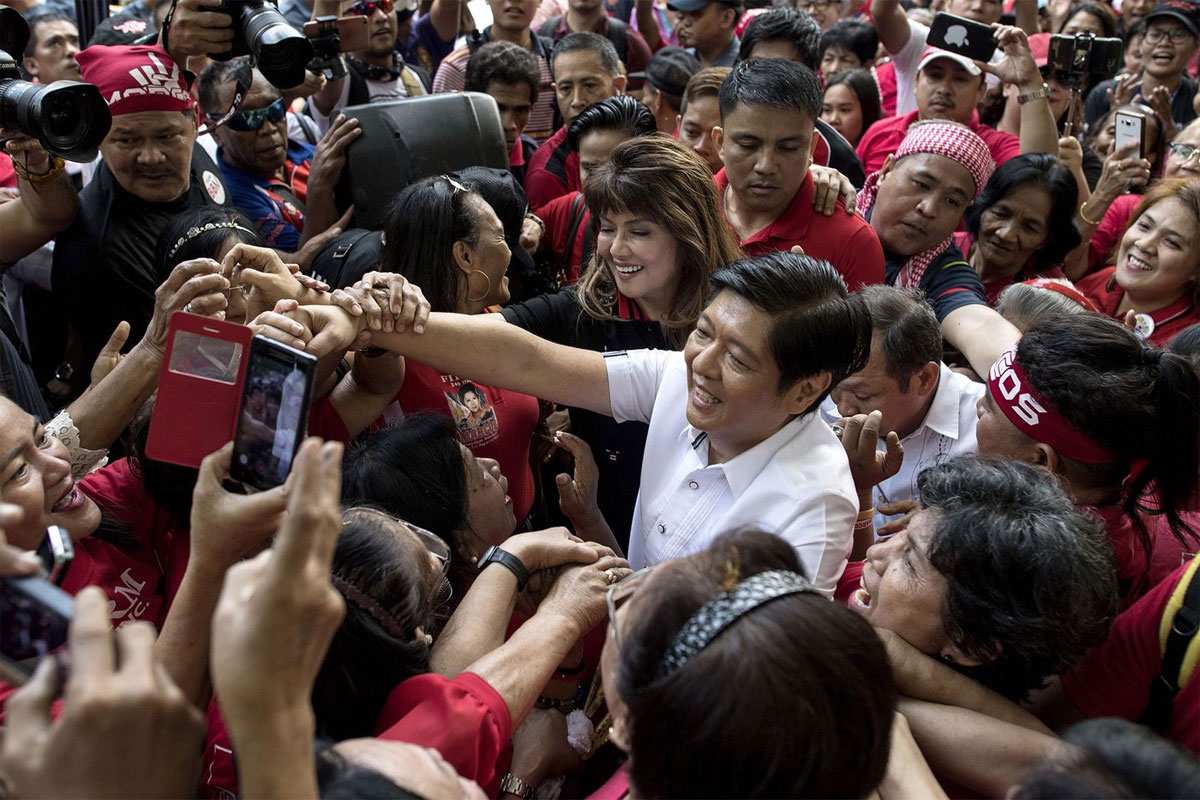 SHOW ALL
Calendar