'Don't wait for presidency to shelter homeless'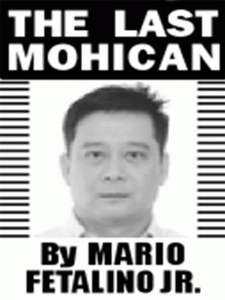 INSTEAD of waiting to become president of the country, Sen. Manny Pacquiao should shelter homeless Filipinos now if he truly cares for them.
Why wait for the presidency when providing houses for poor Filipinos could start anytime — like at this very moment.
With Pacquiao's immense wealth, the multi-awarded global boxing champion can begin constructing houses for Filipinos who have no homes they can call their own.
He doesn't have to shoulder everything as many well-meaning persons and groups who share his concern for the poor could pitch in.
Further, the government — with its vast resources and mandate to help underprivileged members of the society — can always enter into a partnership for such a noble undertaking.
If the champ decides to utilize his resources for housing and he needs help, many Filipinos would volunteer to help.
There are housing programs for the urban poor, many of which are inspired by and patterned from the community mortgage program of the national government.
Housing is an important program which directly affects peoples' lives. Providing shelter changes the way people live. It gives comfort and dignity for our poor countrymen.
Given the chance to have the fortune enjoyed by Pacquiao, one could say he would not dole out money to the poor but use the funds to shelter them instead.
If we are to pursue projects, they should be life-changing like housing, livelihood, and educational scholarship programs.
Earlier, Pacquiao vowed to end squatting if he becomes president. He pledged to build subdivisions and buildings for squatters.
"No one will live in a squatter area especially in Metro Manila," the world boxing legend said.
**
This corner welcomes reports that the country's population growth continues at a slower pace. This is because more Filipinos now prefer smaller family sizes.
Maybe our countrymen finally realized it's not really good to have so many children they could not afford.
Raising kids is a big responsibility indeed.
The country's total population rose by 1.63 percent between 2015 and 2020, slower compared to 1.72 percent registered in 2010 until 2015, the Philippine Statistics Authority said.
But the downtrend is not unique because the PSA is seeing a downtrend in terms of population growth several censuses already.
The total population of the country reached 109,035,343 as of May 1, 2020, up by over eight million from 100,981,437 in 2015.
The most populous regions in 2000 are Region 4-A (Cavite, Laguna, Batangas, Rizal and Quezon) with a population of 16,195,042; National Capital Region (13,484,462) and Region 3 (Central Luzon) with 12,422,172.
The population in Calabarzon, NCR and Central Luzon is 38.61 percent of the total population of the Philippines. Four out of 10 Filipinos live in these regions.
**
For comments, please call or text 09569012811 or email lastmohican2004@yahoo.com
AUTHOR PROFILE
Opinion
SHOW ALL
Calendar