COMELEC overhaul, electoral reforms, should be first priority this time around

IT has been more than a week since the conclusion of the May 9, 2022, local and national elections, with most of the winners, save for the president and vice president, already known and proclaimed.
While there is basis for the COMELEC's claim and that of some foreign observers that our recent political exercise is at "par with global standards" due to significantly lower number of election-related violence compared to our previous elections, less breakdown of voting counting machines and the fast some say unusually fast transmission of election results compared to our last national elections in 2016 and that it was not marred with massive fraud as attested by our election watchdogs like the Parish Pastoral Council for Responsible Voting (PPCRV) and NAMFREL (National Movement for Free Elections), it would be self-serving for the COMELEC to claim "victory" over its perennial critics and the other naysayers.
Insofar as most observant Filipinos are concerned, the COMELEC, again, failed the people's credibility test, especially over the results of the other positions at stake, except for the presidency and the vice presidency the Senate, the Party List and the local positions, from members of Congress down to the municipal councilors.
Here, we are not interested in commenting further on the claim of electoral fraud by the camp of Vice President Leni Robredo who still refuses to concede, by the way as she is just mouthing the propaganda line of her not-so-secret "strategic ally," the terrorist leader Jose Maria Sison and his minions at the Communist Party of the Philippines (CPP).
What we want to focus on and where the public is most interested to find answers now is what really happened insofar as the results of the local elections are concerned?
As some quarters suspect, what the so-called 'Comelec Mafia' appeared to have concentrated on is not the tampering of the election results for president and vice-president as everybody's attention was focused on them, but, the results in the other positions at stake which are mainly the concern of senatorial and local candidates and their supporters.
If we go by some of the results for local positions, most of them are lopsidedly in favor of the incumbent officials.
It is good that even president-elect, Ferdinand 'Bongbong/BBM' Marcos Jr., gave the opinion that probing the COMELEC's conduct of the May 9, 2022 elections should be in order, a statement seconded by Sen. Aquilino 'Koko' Pimentel.
With the new administration coming in by June 30, 2022, we would have the luxury of time to not only conduct a serious, top-to-bottom scrutiny of the COMELEC but also, effect the necessary reforms needed in order to bring back decency and credibility in our elections.
AUTHOR PROFILE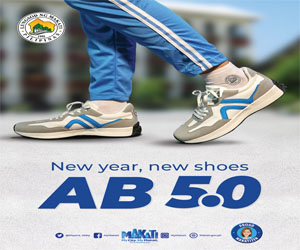 Opinion
SHOW ALL
Calendar