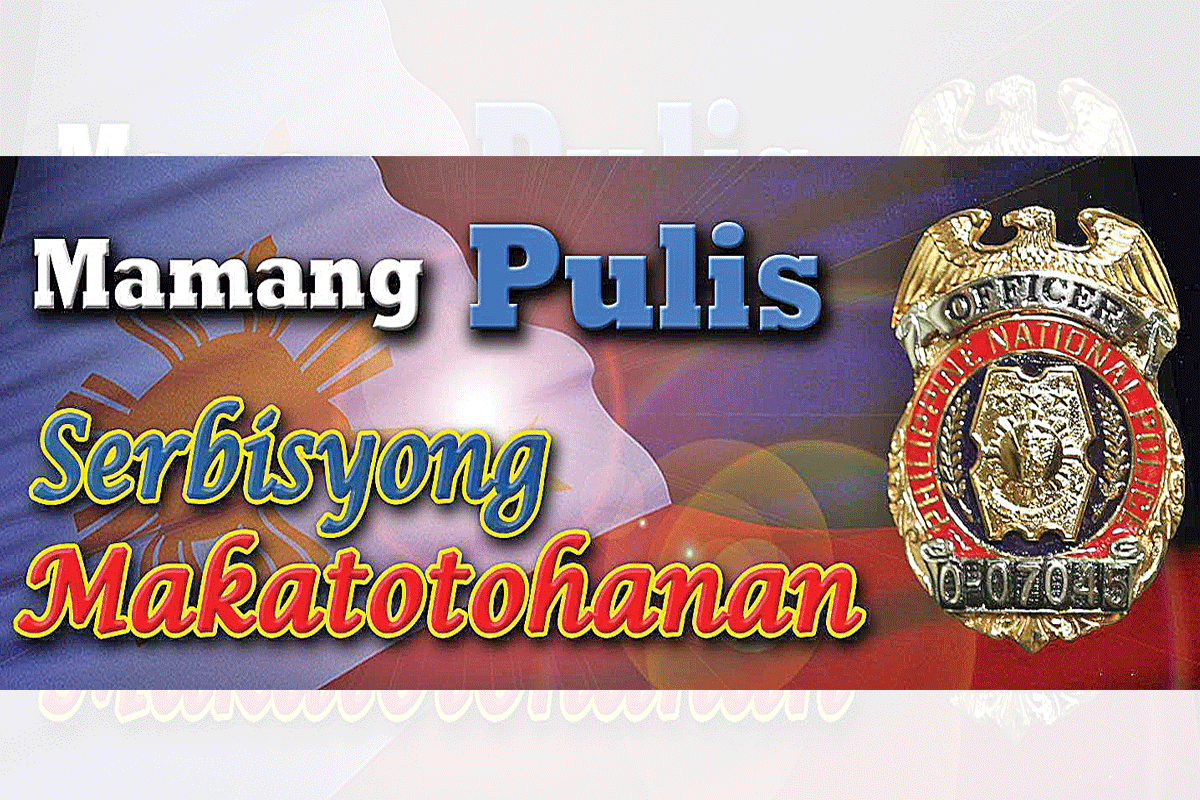 Azurin: Rule of law to be followed in war on drugs
PHILIPPINE National Police (PNP) chief, General Rodolfo S. Azurin Jr. has assured the country that his order for his men is to ensure that the rule of law will be strictly followed as they continue an unrelenting war on illegal drugs in the country.
The country's 28th top cop emphasized that 'crime shall be dealt within the bounds of law, in accordance to human rights' as the 226,000-strong police force continue to cooperate with other agencies as they conceptualize more sustainable operations particularly when it comes to addressing the illegal drug problem 'without fear nor favor.'
President Ferdinand 'Bongbong' R. Marcos Jr. last week commended Gen. Azurin, his 1st top cop and the 28th PNP chief in the country's history for reintroducing to the force his peace and security framework entitled "MKK=K which he launched during his incumbency as regional director of the Ilocos-Pangasinan region which include the President's home province of Ilocos Norte.
Gen. Azurin has reintroduced his "MKK=K" program which stands for Malasakit, Kaayusan, Kapayapaan, and Kaunlaran. "The "Malasakit program" aspires to address the external and internal issues of the organization, he explained.
According to the top cop, "the first challenge is for every police officer to convey that we are sworn to serve and protect our community."
"Thus, the PNP must nurture harmonious relationships with all sectors, to be able to address the peace and security of each community. Dapat maniwala ang taumbayan na ang kanilang pulis ay handang rumisponde sa anumang oras ng pangangailangan," he emphasized.
The PNP chief explained that the "MKK=K" framework shall be supplemented by his "KASIMBAYANAN program" which is short for Kapulisan, Simbahan, at Pamayanan wherein, regardless of religious affiliation, volunteer church leaders shall help the police nurture relations with the community in order to bridge the gap between the two.
It also seeks to organize the community as peace advocates, to ensure that every citizen is law abiding. Further, it aspires for church leaders to counsel their members, thereby contributing to reformation.
Department of Interior and Local Government (DILG) Secretary Benjamin 'Benhur' C. Abalos Jr. also called on the police force to ensure that the 'rule of law' will be followed as they continue their all-out war versus drugs.
The DILG chief called on Gen. Azurin and his men to ensure that human rights will always be protected as they go after illegal drug traffickers in the country.
However, he said that he will also be ensuring that the rights of policemen who are performing their lawful duties will always be protected thru the creation of a DILG Legal Team that will provide support to the PNP.
Sec. Abalos also said that another thing in his mind is the need for the police force to ensure that airtight cases will be filed against arrested drug violators to ensure their conviction for violation of Republic Act 9165 or the Comprehensive Dangerous Drugs Act of 2002.
"We need quality cases," he said as he underscored the need for the police to ensure that arrested drug offenders will be found 'guilty beyond reasonable doubt' as a result of solid pieces of evidence and testimonies from arresting officers and other witnesses.
Himself a lawyer, Sec. Abalos said he and Justice Secretary Jesus Crispin 'Boying' C. Remulla Jr. are talking with top PNP officials to lay down their plans to ensure more court victories for the police force specifically when it comes to prosecuting RA 9165 cases.
Abalos said he wants some matters addressed jointly by the DILG and the DOJ including concerns over the presence of RA 9165 cases being dismissed by the court due to mere technicalities such as lack of required witnesses during the on-site inventory of confiscated drugs.
A former long-time Mandaluyong City mayor, Sec. Abalos said he is also considering a measure that will require local government units to assign their employees who will serve as 'dedicated witnesses-representatives' at DOJ offices during anti-illegal drug operations.
The PNP leadership earlier said that Sec. Abalos' pronouncement that he will join anti-drug raids will surely motivate the police force in pursuing its stepped-up campaign against drugs and all other forms of criminality.
"For sure , it will boost the morale of our personnel and improve our legal offensive against illegal drugs and criminality," said PNP Public Information Office chief, Brigadier. Gen. Roderick Augustus B. Alba.
Sec. Abalos said that President. Marcos has instructed him to continue the intensive war on drugs with the rule of law to be always observed by the police force.
The DILG chief said they will fully comply with the provisions of the Constitutions as they go against illegal drug traffickers and abusers.
"The war against drugs will be as intensive as before on the basis of my oath as a public official in accordance with the Constitution," Abalos said.
He likewise stressed that every illegal drug case filed by the police should be 'airtight' since most of the investigations were deterred due to absence of a witness during the inventory of operations.
He also said that they will be partnering with all concerned government agencies and the public to win the battle against narcotics.
AUTHOR PROFILE
Opinion
SHOW ALL
Calendar