S. Cotabato Tampakan mine to be monitored
STRICT monitoring of the environmental protection and rehabilitation obligations of the Tampakan copper-gold project will be implemented once it resumes its operations in South Cotabato.
This was the commitment made by Department of Environment and Natural Resources (DENR) Acting Secretary Jim O. Sampulna following the amendment of the Environment Code of South Cotabato, particularly on the lifting of the open-pit mining ban, which was approved on the third and final reading by the Sangguniang Panlalawigan of South Cotabato on May 16.
The move signals Sagittarius Mines, Inc. (SMI), the proponent of the Tampakan copper-gold project, to proceed with the development of the area and, eventually, commercial extraction of minerals.
"The environment will not be sacrificed. We will see that the soon-to-commence Tampakan copper-gold project will be strictly monitored to comply with applicable mining and environmental laws, rules, and regulations," Sampulna said.
"We will also require SMI to invest in equipment and manpower to ensure mitigation in case any adverse impacts from the mining operation," he added.
Meanwhile, Mines and Geosciences Bureau (MGB) Director Wilfredo G. Moncano assured that there are existing modern technologies that can address the potential environmental impact of the mining operations.
"We also have the DENR policy that requires mining companies to provide funds in all stages of the mining operation necessary for environmental protection and enhancement," he said.
The DENR-MGB is tasked to create a multipartite monitoring team responsible for the conduct of quarterly environmental monitoring and audit of the mining company's operation to ensure it is in line with environmental laws.
It is also set to convene the Mine Rehabilitation Fund Committee (MRFC) to oversee the management and utilization of the funds for SMI's Environmental Protection and Enhancement Program, progressive rehabilitation, and social development through livelihood activities for residents living close to the project area.
The MRFC and the multipartite monitoring team will likely be composed of officials and personnel from the DENR and its regional bureaus, community representatives, civic and non-government organizations (NGOs), local government units (LGUs), and contractors or permit holders.
Moncano said that all other major requirements to support the mining operation legally had been complied with by SMI.
These include the Environmental Compliance Certificate (ECC) and the Certification Precondition from the National Commission on Indigenous Peoples (NCIP) after the Free and Prior Informed Consent process was undertaken and a memorandum of agreement was signed by SMI and the indigenous peoples.
Moncano underscored the potential benefit of the multi-billion Tampakan copper-gold project, as it is seen to generate the country's much-needed economic activities and additional government revenues to fight the pandemic and help the country's economic recovery.
He pointed out that the support of the national and local governments will encourage foreign and local companies to invest in the country. By Cory Martinez
AUTHOR PROFILE
Provincial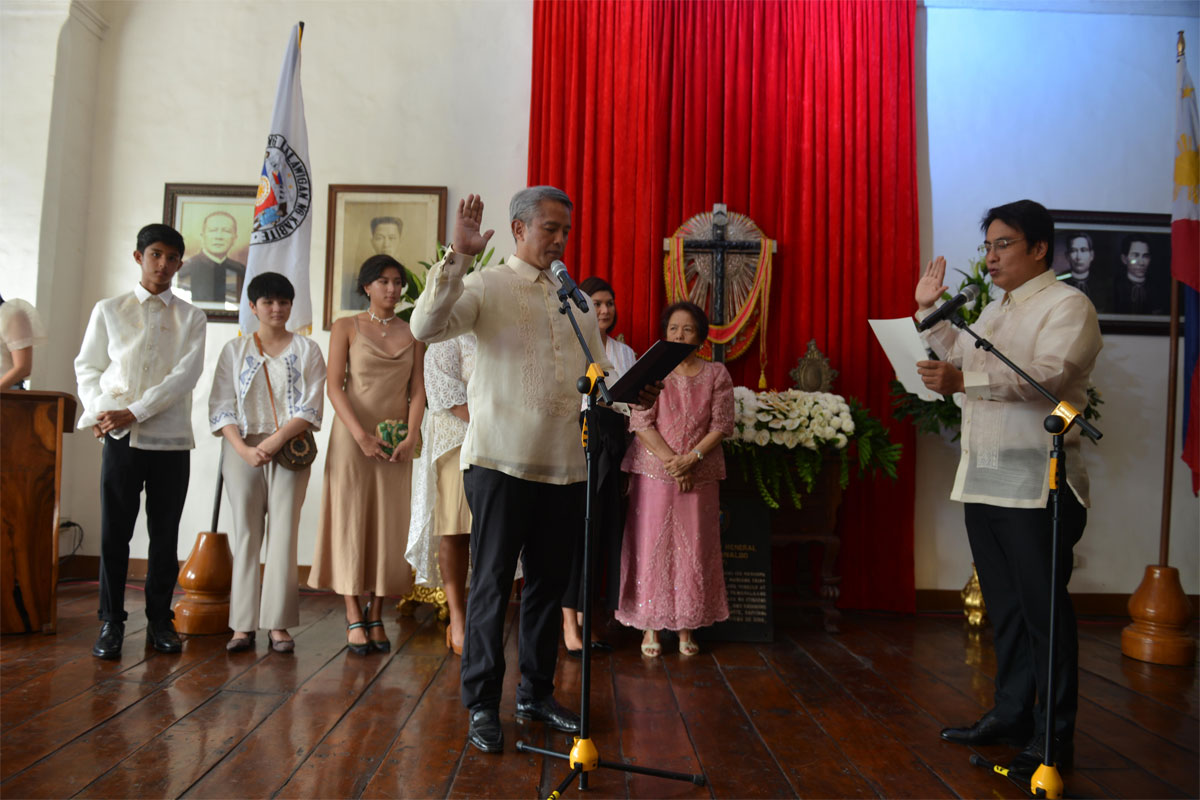 SHOW ALL
Calendar