Review of Amazon Prime's rousing gay musical, 'Everybody's Talking About Jamie'
THERE have been a spate of musicals lately, like "Prom" and "In the Heights" (both based on Broadway hits), "Annette" (where the title role is a puppet) and now, we have the new musical version of "Cinderella", 'Diana, The Musical' about Princess Di, the 9/ll inspired "Come From Away", the filmbio of Aretha Franklin, "Respect", and "Everybody's Talking About Jamie", which is based on a hit West End musical.
Also showing is "Dear Evan Hansen" (based on an award-winning Broadway musical) while coming up next is the film version of "tick, tick… Boom!" and Steven Spielberg's own version of the Oscar and Tony-winning musical, "West Side Story".
We've reviewed "Prom" which U.S. critics tore to pieces but which we personally found quite entertaining. We'll now review "Jamie" since, like "Prom", it's also centers on a high school prom. In "Prom", two girls are not allowed to attend their prom as partners because same-sex dates are not allowed.
In "Jamie", the lead character, 16-year old Jamie wants to attend their prom wearing a girl's dress but school rules won't allow him to. "Jamie" is a coming of age musical with music and songs by Dan Gillespie Sells and Tom MacRae. It is based on the story of a real drag queen called Fifi LaRue that was made into a TV documentary, "Jamie: Drag Queen at 16."
Shot in the lovely town of Sheffield, Jamie New (Max Harwood) delivers newspapers to get extra income but his dream is to become a drag queen who performs on stage. His working class mother, Margaret (Sarah Lancashire), supports him totally. She's separated from her husband (Ralph Ineson), who has remarried, but she makes it appear to Jamie that he also supports him even if his homophobic dad really finds his homosexuality quite disgusting.
In school, Jamie's best friend is an Indian girl, Pritti (Lauren Patel), who's an outcast like him. He is bullied by their class handsomest boy, Dean Paxton (Samuel Bottomley), and even their teacher (Sharon Horgan) is not sympathetic to him. In his ambition to perform in drag, he finds a mentor in Hugo Battersby, also known as Loco Channel (Richard E. Grant), who even lends him his own flashy red gown for his upcoming performance in a local drag club.
Just like "Billy Elliot", another British musical that hit it big even on Broadway, the material is about an underdog, notably a gay teenager who is confidently proud in facing the trials in his efforts to fulfill his dreams. Jamie's journey is not really about coming out because it's already very obvious that he's gay, but about self-empowerment and actualization in making the people who stand against his way accept him for what he is.
From the get go, there's no doubt Jamie would be able to achieve his dreams. His adoring mom gives him the gift he has long been aspiring for: a gaudy pair of ruby red stiletto high heels that he's actually saving up for. The villains here who oppose him are one-dimensional so we're not surprised that they suddenly take a full 360 degree turn in the end to be more tolerant and accepting of Jamie.
This glitzy queer teen musical that explores gender identity is the directorial debut of Jonathan Butterell, who also did the stage version. He makes it a celebration of gayness that will no doubt please the LGBTQ community but will also make the "manangs" frown as they decry the current unabated proliferation of gay themes on films and TV.
Max Harwood (we don't know if he's really gay) doesn't really look like he's 16 years old, but he correctly makes Jamie register as a radiant embodiment of looking at the bright side of life. He gets fabulous support from Richard E. Grant (who got nominated in the Oscar for playing a gay role in "Can You Ever Forgive Me") as Loco, who gives him his screen name.
There's a touching sequence where the two of them are showing going through the past years of the gay rights movements, which includes the coming of AIDS, Freddie Mercury and Princess Diana, with the moving song "This Was Me" heard in the background.
Harwood is a charmer and performs with aplomb and contagious energy in his well-choreographed song and dance numbers that will remind you of "Glee", from the bouncy opening production number, "And You Don't Even Know It".
But the best songs for us are the uplifting "It Means Beautiful" as sung solo by Pritti and "He's My Boy" as heartwarmingly sung by his mom.
Don't leave when the credits are shown as there's still a footage showing the real Jamie and his very loving mother.
AUTHOR PROFILE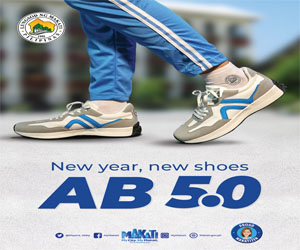 Concerts and Movies
SHOW ALL
Calendar