Poe prods telcos to speed up SIM registration
SENATOR Grace Poe implored telecommunications companies to pick up the pace in facilitating the Subscriber Identity Module (SIM) registration of mobile users, with 146 million SIMs still unregistered three months away from the deadline.
Poe issued the call after the National Telecommunications Commission (NTC) reported that as of Jan. 18, 2023, a total of 22,298,020 SIMs have been successfully registered.
The number represents 13.2% of the total 168 million active SIMs as of September 2022, the NTC said.
"Given this figure, are the telcos on track with [their] target schedule and [the] number of registrants?" Poe, author and sponsor of Republic Act (RA) No. 11934 or the SIM Registration Act, said.
"There should be no room for laxity. Telcos should act as if they are always racing against time because the number of subscribers that must sign up is enormous," she added.
The law provides for a 180-day registration period for SIM cards, which began on Dec. 27, 2022. The Department of Information and Communications Technology (DICT) said subscribers have until April to register their SIM.
The registration may be extended for a period not exceeding 120 days.
SIM cards that are not registered in the given period will be deactivated.
With 22 million already registered, Poe said at least 146 million SIMs are not yet enlisted. This means telcos need to register around 48 million subscribers a month in the remaining three months, or about 1.6 million per day.
"We trust that telcos have measures in place to register their subscribers. But given the enormity of the task, they should have something over and above the ordinary to ensure their goals are met," Poe said.
The senator urged telcos to guarantee that avenues in the registration process are available for mobile phone users living in geographically isolated communities, senior citizens, persons with disabilities (PWDs), pregnant, and minors.
The assistance should also be extended to those who do not have regular access to the Internet or do not have the means to pay for mobile data.
Recently, the NTC identified 45 remote areas within 15 regions in the country that will be given aid in SIM registration starting Jan. 25.
Poe said closer coordination among telcos, local government units, (LGUs) and other concerned agencies will provide SIM users with better means to register and will accelerate the signup drive.
"We have to help our people not just register their SIM, but register early," Poe said.
"There's no doubt they are eager to do their part in realizing the full potential of the SIM Registration law," Poe added.
AUTHOR PROFILE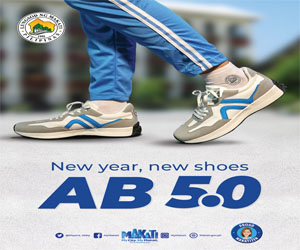 Nation
SHOW ALL
Calendar