PNP-CIDG files charges vs Joma, other rebels in Isabela
CRIMINAL charges for violation of the anti-terror act and crimes against humanity have been filed against self-exiled Communist Party of the Philippines chairman Jose Maria Sison and nine suspected New People's Army rebels for their involvement in separate attacks on mining sites in Isabela on October 28, 2015, the Philippine National Police Criminal Investigation and Detection Group (PNP-CIDG) said yesterday.
In a report to PNP chief, General Dionardo B. Carlos, PNP-CIDG director, Major Gen. Albert Ignatius D. Ferro said Joma Sison and his co-accused were charged before the Isabela Provincial Prosecutor's Office in Ilagan City for violation of Republic Act (RA) 9851 or the Philippine Act on Crime Against International Humanitarian Law, Genocide, and Other Crimes Against Humanity and RA 11479 or the Anti-Terrorism Act of 2020.
The official said that the Santiago City CIDG Field Office identified Joma's co-accused, all said to be members of the NPA's Reynaldo Pinon Command in Gitnang Isabela who were described as "principals by direct participation" as Rey Busania; Raffy Valencia alias 'Ka Butch/Donald/Moises; Joseph Bautista alias 'Bong/Jolo,Ikyong/Agos/Atty/Paran/Gato;' Lourdes Bulan alias 'Vic'; Garry Cantuba alias 'Simang'; one alias 'Buding'; an alias 'Shai'; a certain 'Banong'; and one Danny Soria alias 'Brecto/JBL.'
Ferro said they were accused of responsibility in the October 2015 attack on the mining sites of ASD Corporation and Nickel Asia Geogen Corporation in Bgy. Dimaluade in Dinapigue, Isabela.
Around 7 a.m. of that day, an estimated 80 heavily-armed NPA guerrillas stormed the two mining sites and at gunpoint ordered all employees and security guards to yield peacefully or they will be shot.
The gunmen stripped the guard of their weapons worth around P100,000 before burning all heavy equipment, service vehicles and bunkhouses in the two sites. The arson attack caused an estimated P185.3 million damage.
"The investigation showed that the motive behind the attack was extortion," said Ferro.
Ferro said the Isabela attack is among the 1,672 records of NPA attacks turned over by the Armed Forces of the Philippines Center for Law of Armed Conflict (AFPCLOAC) for investigation by the CIDG.
"This is a mere manifestation of CIDG's commitment to the Legal Offensive Line of Effort under the AFP-PNP-NBI-PCG Peace, Security and Development Support Cluster of the National Task Force Effort to End Local Communist Armed Conflict," the official said.
"The NTF-ELCAC is never only about military operations. It is largely about addressing the root causes of insurgencies and armed conflict by prioritizing and harmonizing the delivery of the government's basic services and social development. Bringing justice to victims of terrorists through the rule of law is part of our many efforts," the PNP-CIDG director said in explaining the reason behind the filing of criminal charges versus Joma et al.
AUTHOR PROFILE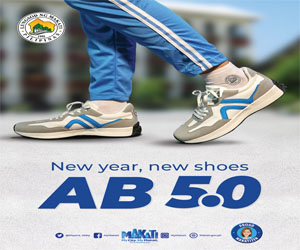 Nation
SHOW ALL
Calendar