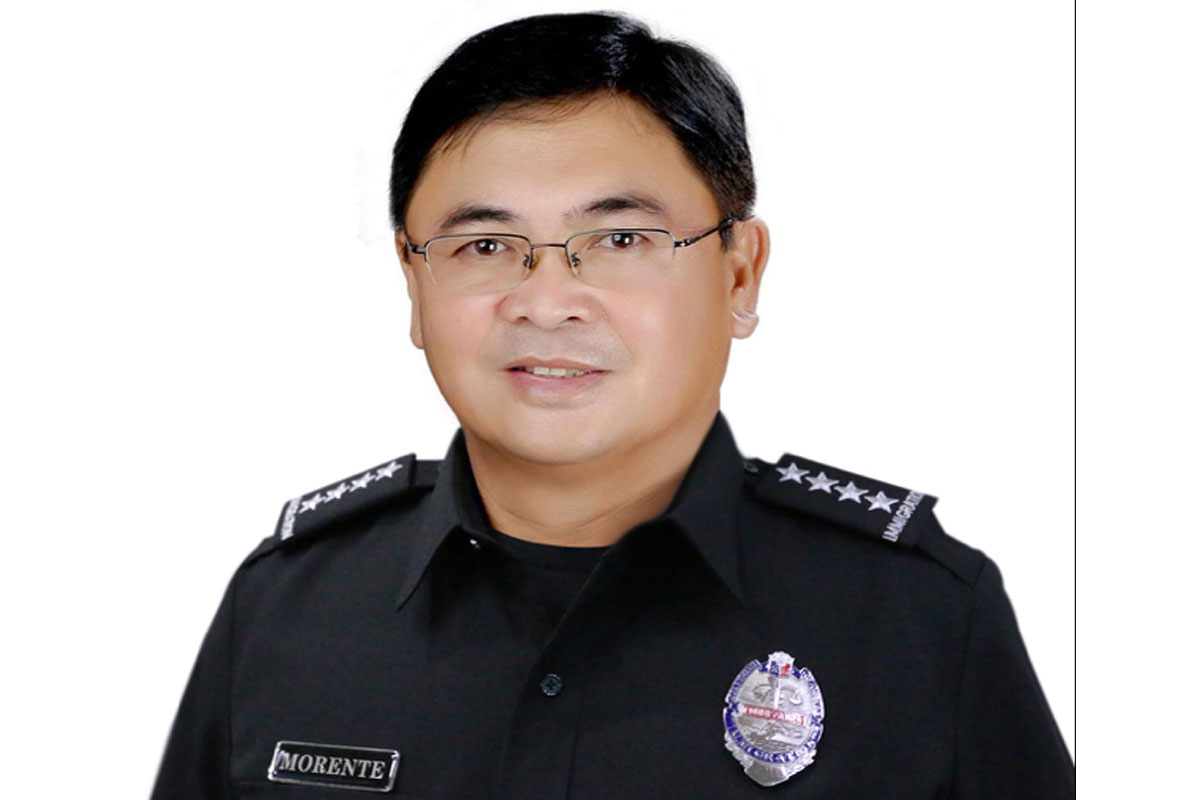 Morente: 158 illegal aliens nabbed by BI in 2021
THE Bureau of Immigration (BI) said that its intelligence officers arrested a total of 158 aliens in 2021 for violating Philippine immigration laws.
BI Commissioner Jaime Morente said the illegal aliens were arrested in operations conducted by members of the BI's intelligence division in different areas nationwide.
Statistics show that majority of those arrested are Chinese nationals with 86 arrests, followed by Koreans with 37 arrests and Nigerians with 10 arrests.
Also arrested were six Indian nationals, four Americans, four British nationals, three Japanese nationals, teo Indonesians, a Dutch, a German, a Tunisian, a Cambodian, a Lebanese, and a Singaporean.
Morente said the number is lower than the 510 arrested in 2020 primarily because of the imposition of travel restrictions for arriving foreigners.
"Since only those with valid and existing long term visas are allowed entry in the country, we saw a major decrease in the number of foreign nationals in the Philippines," said Morente. "Apart from that, many of those who were already in the country were repatriated back to their homelands," he added.
BI Intelligence Division Chief Fortunato Manahan Jr. also reported that the first Intelligence summit was also held virtually in December 2021, which was attended by all BI intelligence units nationwide.
"The summit was an opportunity to share investigation techniques, as well as best practices to improve the manner of our operations," said Manahan.
Apart from the 158 arrested by the intelligence division, the BI also earlier reported 83 foreign fugitives arrested by the BI's fugitive search unit, bringing the total arrested aliens to 241.
"The pandemic has been a challenge for our operations," said Morente. "However, we will not stop until we have rid the country of these illegal aliens who do not respect our laws. We will find them, arrest them, and deport them," he warned.
AUTHOR PROFILE
Metro
SHOW ALL
Calendar