More reason for Senate-House meeting on constitutional reform
With Speaker Romualdez open to talks on economic amendments
CAMARINES Sur Rep. LRay Villafuerte said over the weekend that with Speaker Fedinand Martin G. Romualdez himself open to considering any Senate proposal on how to amend the Constitution, there is more reason for constitutional proponents in both the Senate and the House to meet during this six-week congressional break and try finding "common ground" on how to pursue long-needed constitutional reform this year.
"Speaker Martin's openness to any Senate proposal on how to pursue constitutional reform, despite the supermajority support in the House for a Con-Con (Constitutional Convention) to pursue the makeover, augurs well for an early meeting between Charter Change proponents in both chambers to try finding a common ground on how to do it before the year is over," Villafuerte said.
"Hence, the timeliness of holding the week-ago's called-off meeting on Charter Change between Sen. Robin (Padilla) and a House delegation led by Rep. Rufus (Rodriguez) during our legislative break," said Villafuerte, the president of the National Unity Party (NUP) and one of the lead authors of House Bill (HB) No. 7325 calling for constitutional reform via the Con-Con route.
Villafuerte issued this weekend statement after Romualdez said last Friday, "We are open to consider any proposal of the Senate and will submit such a proposal to members of the House."
"If the Senate wants a different mode, that is their discretion," said the Speaker. "The House leadership, however, is willing to open discussions with the Senate on their preferred mode of amending the Constitution if that will lead to an agreement between the two chambers."
Romualdez's position jibes with the stance of Villafuerte, who already said earlier it was immaterial at this stage on whether senators favor Con-Con or the Constituent Assembly (Con-Ass) option, as what was actually important now was for both the Senate and the House to "keep the ball rolling" on tweaking our fundamental law's anachronistic economic provisions, in the hope that the formal process of amending the Charter could finally start within the year.
For Villafuerte, "Holding the called-off meeting on RBH 6 (Resolution of Both Houses No. 6) and HB 7325 even during our break will drive home the message on the urgency of constitutional reform, given that we cannot hope to replicate the inrush of FDIs (foreign direct investments) to our more vibrant neighbors for so long as we remain stuck with the antiquated economic provisions of our Constitution on restricted foreign participation in Philippine businesses that that have put off investors."
He said "the House members could freely attend such a Senate hearing, if there will be one, especially now that the House leadership had authorized the heads of the various House committees to hold meetings during our congressional break, if and when needed."
Both chambers adjourned last March 23 and are set to return to legislative work on May 8.
In a March 19 statement, Villafuerte said: "Right now, it's beside the point whether the Senate considers improving our Constitution by way of a Con-Con or Con-Ass. What is important at this stage is for the Senate to consider amendments to our flawed Constitution, so the 19th Congress can come up with a consolidated measure green-lighting a Charter makeover at the soonest time possible."
"The important thing is for us lawmakers to keep the ball rolling on constitutional reforms, in the hope that we can do away soon enough with the restrictive economic provisions of our 36-year-old Charter that have put off investors and impeded the inrush of FDIs (foreign direct investments)," said Villafuerte, whose NUP has given its 100% backing to the House leadership's push for Charter Change via the Con-Con route.
Villafuerte issued his March 19 statement in response to Padilla's remarks then that although he favored the Con-Con proposal, he might have to support Charter-Change via the Con-Ass, if only to gain more support from senators who preferred convening the Congress into a Constituent Assembly in lieu of putting up a Con-Con comprising elected and appointed delegates.
All 45 members of NUP, which is the second largest power bloc in the bigger chamber, had voted for both RBH 6 seeking to ditch the restrictive economic provisions of the 36-year-old Constitution, and HB 7325, which is meant to be the implementing law of RHB 6.
HB 7325 had consolidated four Con-Con bills introduced in the chamber, including HB 4926 authored by Villafuerte.
A total of 301 or nearly 96% of all House members had voted on third and final reading for RHB 6 and HB 7325 before the congressional break.
The Senate version is pending at the Padilla-chaired committee.
Padilla and a Rodriguez-led House delegation were to discuss RHB 6 and HB 7325 in a March 20 meeting of the Padilla-headed Senate committee on constitutional amendments and revision of codes, but the senator was prompted to withdraw his panel's invitation to the House members at the last minute after Senate President Juan Miguel Zubiri had objected to it.
Zubiri had said that inviting House members as resource persons in a Senate panel meeting was a violation of inter-parliamentary courtesy, and that if such a gathering would take place, it should be in a closed-door executive session and not in a public hearing.
Villafuerte appealed to senators anew to give Charter Change a chance and to attend to it "with a similar sense of urgency, out of consideration for its supermajority support in the House of Representatives, and given the fact that a majority of them were once members of this bigger chamber."
Thirteen senators had been elected to the House at one time or another in the past.
Zubiri himself had been elected to the House for three terms, said Villafuerte.
Villafuerte said he himself had batted for the Con-Con option so constitutional reform wouldn't suffer the same fate that had befallen past initiatives to amend the Charter, which was to get shot down by senators who feared the Con-Ass mode could marginalize them in the voting in light of the protracted debates over whether the 1987 Constitution requires members of the Senate and the House to vote separately or jointly on proposed amendments.
In case the called-off meeting between the Charter change proponents in the Senate and House actually happens during the break, Villafuerte suggested that they meet in an open session in the interest of full transparency, and not behind closed doors as preferred by Zubiri.
"The last thing we need is to hold such a meeting behind closed doors, which is the apparent preference of the Senate President, as such a secretive engagement would not afford our people a splendid chance to hear from our legislators from both chambers the pros and cons of constitutional reform, and which between the Con-Con and Con-Ass is the better route to tweaking our 36-year-old Charter," he said.
"Moreover, holding a closed-door session would only fuel further a misplaced public suspicion that lawmakers advocating constitutional reform to rid the Constitution of its economic provisions that have long impeded the inrush of FDI flows have a hidden political agenda behind this revived initiative for a Charter makeover," he added.
Hence, he said, "it is better for this meeting to take place now, and for it to be held in public, rather than in an executive session, to allow a free flow of ideas among our lawmakers that would eventually enable our people to make an informed choice on constitutional reform."
Villafuerte noted that Padilla was, in fact, quoted in the media as stressing on Wednesday the need for his Senate committee to meet with the Rodriguez group to thresh out their conflicting modality on how to amend the Charter, as this would help him draft his panel report on constitutional reform.
As for the concern that the House has been unduly rushing constitutional reform in lieu of priority measures beneficial to the Filipino majority, Villafuerte said Charter Change advocates in the bigger chamber have not been hurrying constitutional reform, considering that the push for changes to the 1987 Charter has been there for almost three decades now since the presidency of the late Fidel Ramos.
"How can we in the House be rushing off on something that has been with us for nearly three decades now? Charter Change first surfaced during the former Ramos presidency or not even a decade after our Constitution was ratified on the watch of the late President Cory Aquino?" Villafuerte stressed.
"Since then, this call for Charter Change surfaced again and again in the Administrations that followed from the time of former President Estrada up to ex-President Duterte's. This only goes to show that the clamor for constitutional reform has been long there and, more importantly, that what we have been doing in the House is to simply revitalize a legitimate, ever-growing cause," he added.
"The last thing we need is to hold such a meeting behind closed doors, which is the apparent preference of the Senate President, as such a secretive engagement would not afford our people a splendid chance to hear from our legislators from both chambers the pros and cons of constitutional reform, and which between the Con-Con and Con-Ass (Constituent Assembly) is the better route to tweaking our 36-year-old Charter," he said.
Villafuerte pointed out earlier that there wouldn't be any breach of interparliamentary courtesy if Rodriguez and other House members were to attend a Senate public hearing, as these solons would be doing so of their own volition.
There would only be a violation of interparliamentary courtesy if a Senate committee would compel any House member to attend its public hearing, said Villafuerte, who recalled that he himself had attended a Senate hearing presided over by then-Sen. Panfilo Lacson.
Padilla was also quoted in the media as saying that House members had attended the out-of-town hearings of the Senate constitutional amendments on this latest push for Charter Change.
As regards the argument by critics that constitutional reform is no longer needed to attract more FDIs, because there are already a number of laws that were signed by former President Duterte to make our economy more investor-friendly, Villafuerte maintained that unless the Constitution is tweaked to take out its restrictive economic provisions, "we will never see the much higher level of foreign investment streams now enjoyed by other economies in the region, for as long as we do nothing to do away with the 40%-cap on foreign ownership or participation in Philippine businesses that have turned away international investors."
The investor-friendlier measures enacted into law by ex-President Duterte that are being cited by critics who believe constitutional reform is unnecessary are the Corporate Recovery and Incentives for Enterprises Act (CREATE) and the amendatory laws to the Public Service Act (PSA), Foreign Investments Act (FIA) and the Retail Trade Liberalization Act (RTLA).
Villafuerte, who had co-authored these laws, said the Philippines will never become a magnet for FDIs despite such investment-friendlier measures and our country's pre- and post-pandemic status as one of the region's economic outperformers, because these laws stopped short of letting foreigners own or control 100% of major local enterprises.
He pointed out that the National Economic and Development Authority (NEDA) announced last March 20 only the release of the implementing rules and regulations (IRR) of Republic Act (RA) No. 11659 or the amended PSA.
The NEDA said in a statement that upon its effectivity starting April 4, the amended PSA "shall enable the liberalization of key public services by allowing full foreign ownership of businesses in select industries …"
However, said Villafuerte, the NEDA confirmed in the same March 20 statement that the Constitution's foreign ownership cap remains in certain businesses, because "public service utilities such as electricity transmission and distribution, water and wastewater pipeline distribution system including sewerage, petroleum and petroleum products pipeline transmission systems, seaports, and public utility vehicles remain subject to the 60-40 percent foreign equity limitation.
Villafuerte said senators should not hope for a dramatic rise in FDI inflows without constitutional reform, as he pointed to the latest Bangko Sentral ng Pilipinas (BSP) data that FDI inflows retreated by 23.2% from $11.98 billion in 2021 to $9.2 billion in 2022, even when the Philippines emerged last year as an overperformer in the region despite the lingering pandemic.
He said that even President Marcos' economic managers apparently expect no significant reversal of this FDI downtrend in the near future as they had reportedly slashed their FDI target for 2023 to $11 billion from the original $12.5 billion.
AUTHOR PROFILE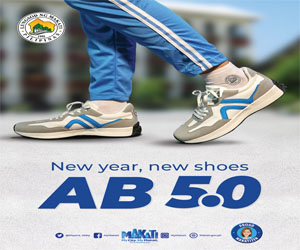 Nation
SHOW ALL
Calendar