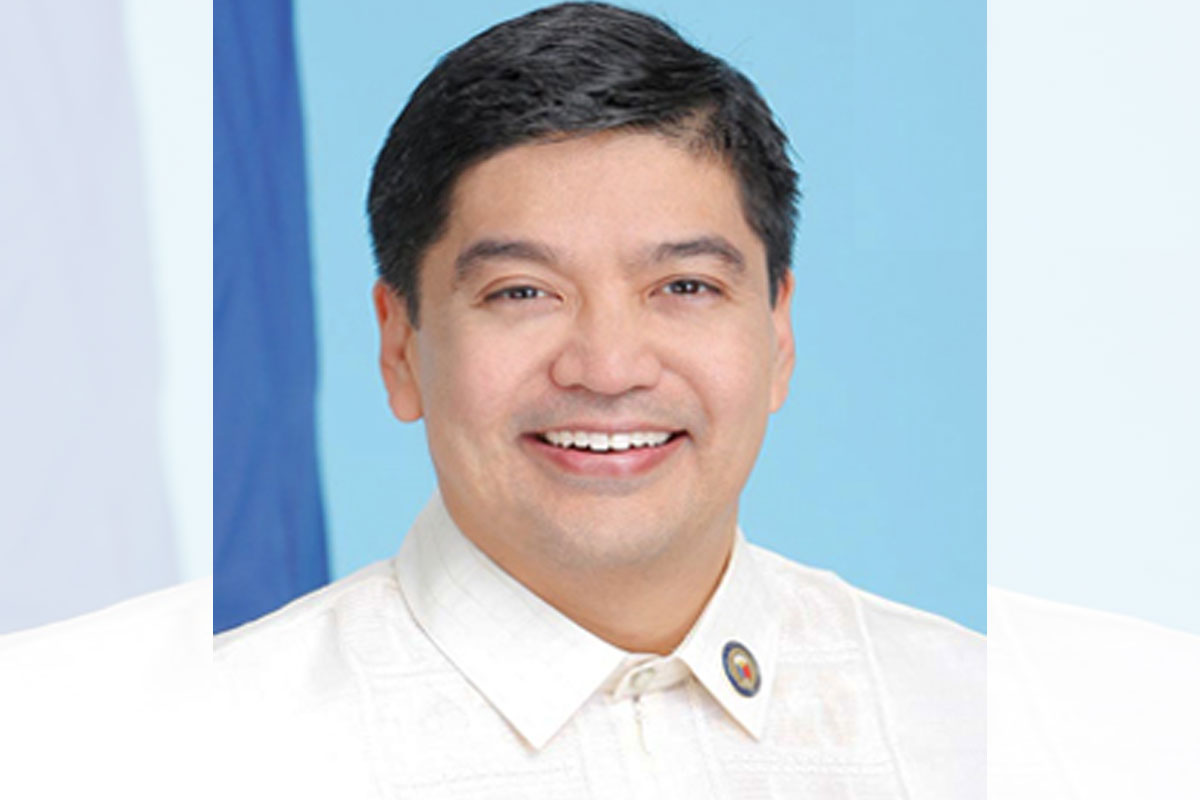 LRay wants DICT, DTI to better protect MSMEs vs cyber attacks
THE new secretaries of the Departments of Trade and Industry (DTI) and the Information and Communications Technology (DICT) should work in tandem to ensure the preparedness of the business sector against growing online threats, especially with reports showing that one out of every two small and medium enterprises (SMEs) has suffered cyber attacks since last year, Camarines Sur Representative LRay Villafuerte said.
Villafuerte recommended that the DTI and DICT complement their campaign to encourage SMEs to shift to digital platforms with a massive information drive underscoring the need to shield these enterprises' respective systems from cyber criminals.
"We welcome the plan of Trade Secretary Alfred Pascual to focus on digitalizing the processes of the DTI as well as of SMEs as this will dramatically improve the ease and cost of doing business in the country and expand the market reach of the country's small businesses. But DTI should team up with the DICT to ensure that these digital platforms are safe and secure from hackers and other cyber threats," Villafuerte said.
"Cyber attacks not only lead to revenue losses and disruption of operations for SMEs. They also erode the trust and confidence of consumers in businesses that have been victims of such cyber attacks. Cybersecurity is an indispensable element to ensure that SMEs are adequately protected when they expand their businesses to the digital marketplace," said Villafuerte, who was a successful young entrepreneur before he entered electoral politics in 2004.
Villafuerte pointed to Cisco's "Cybersecurity for SMBs: Asia Pacific businesses prepare for digital defense" study that was released recently, which showed that 57 percent of small and medium-sized businesses (SMBs) across the Philippines suffered a cyber-incident over the past year.
This study said over a quarter of these cyber incidents cost their business more than US$500,000.
Based on the study, the no. 1 reason given as the cause of these incidents was that cybersecurity solutions were not adequate to detect or prevent cyber-attacks.
DICT Secretary Ivan John Uy earlier underscored the need to bolster the country's digital police" amid the proliferation of online scammers.
Uy said the three agencies under the DICT – the National Telecommunications Commission (NTC), Cybercrime Investigation Coordinating Center (CICC), and the National Privacy Commission (NPC) should work together to address this growing issue of scamming using text messages or social media.
Both Uy and Pascual have already taken their oath of office before President Ferdinand "Bongbong" Marcos Jr. as the respective secretaries of the DICT and DTI.
Villafuerte, vice president of the National Unity Party (NUP), has long recognized the urgency of arming the government with more powers and better tools to run after cyber criminals.
He filed a measure in the 18th Congress that was incorporated into a final congressional measure – House Bill (HB) No. 10689 that aimed to add more "teeth" to the efforts of regulatory agencies to combat cyber offenses by penalizing social engineering schemes, commonly known as "phishing," that lead to illegal financial activities.
His proposal, as outlined in HB 10141, meant to regulate the use of bank accounts and electronic wallets and consider certain illegal financial acts related to their use as a form of economic sabotage and a heinous crime if done on a large scale.
Villafuerte noted that cybercrimes have risen with the rapid shift in the way people live and use the Internet to interact both socially and economically.
While banks have increased their efforts to check cyber crimes, and consumers have also become increasingly vigilant against such offenses, the Philippines still has no law against using financial accounts as an accessory to a financial crime, he said.
Villafuerte has also filed with fellow CamSur solons – Representatives Miguel Luis Villafuerte, Tsuyoshi Anthony Horibata, and Bicol Saro Party-list Rep. Nicolas Enciso VIII – digitalization initiatives in the 19th Congress aimed at helping the country sustain its economic recovery from the COVID-19 pandemic.
These are the measures for institutionalizing the "Bangko sa Baryo" (HB 273) and e-governance (HB 277).
AUTHOR PROFILE
Other Technologies
SHOW ALL
Calendar