Life is beautiful for PNP
I'M referring to PNP chief, General Jun Azurin's slogan which really jibes with PBBM's BIDA program or short for Buhay ay Ingatan, Droga's Ayawan program which focuses more on drug awareness and in reforming victims of the scourge.
On Monday, PNP Officer-in-Charge, Lieutenant Gen. Rhodel Azurin led the start of the nationwide rollout of the BIDA program in the absence of Gen. Azurin who is on in France attending an international police summit.
For Lt. Gen. Azurin, also the PNP Deputy Chief for Administration, the PNP wants "more of our 'kababayans' to be aware of this noble program, to take a more active role in this BIDA program."
Skeptics have been comparing the program to that of previous administration's anti-drug strategies although Gen. Sermonia refused to compare the PBBM administration's BIDA program with the anti-drug strategy of the former Duterte government which became known for its 'bloody war' on drugs however.
"We are not here to compare our strategy with what we have done in the past administration although I believe we were very, very effective in the past," the official said.
Indeed, what the PNP needs to do to prove its point is to ensure that the rule of law will always be followed by the police each time they conduct an anti-drug or any other anti-criminality operation.
However, our policemen must always be ready to defend themselves from armed and defiant criminals."Kung sila po ay talagang lalaban, nandun ang dapat ay unahan mo pero again, we always emphasize the respect for human rights, the rule of law," Lt. Gen. Sermonia said.
What the PNP needs to do now is to ensure that there will be honest-to-goodness conduct of anti-narcotics operations, all fully supervised and monitored by concerned officials to prevent irregularities similar to what have happened in the past.
"We were really, realy good in our drug intervention. We were able to put lots of drug traffickers to jail, we've seen lots of dismantled drug laboratories, we were able to put thousands behind bars, siguro halos lahat ng big-time syndicates, nandun sa Muntinlupa languishing in jail, the rest perished," said Sermonia who used to be a Police Regional Office 3 director in Central Luzon during the Duterte administration.
The PNP leadership has stated its point. Now, what it needs is the full cooperation of all concerned government agencies, local government units, the Church and other faith-based organizations and the community in addressing the problem.
What the PNP wants now is a focus on their 'demand reduction and supply reduction' programs in full partnership with the Philippine Drug Enforcement Agency chaired by retired Gen. Moro Lazo, the National Bureau of Investigation and other law enforcement agencies.
On Monday, Lt. Gen. Sermonia said all PNP unit commanders down to the lowest operating units as well as the PNP Drug Enforcement Group headed by Brigadier Gen. Narciso Domingo have been ordered to launch week-long anti-illegal drug operations immediately with focus on supply reduction.
However, the force is also embarking on a massive demand reduction program under the BIDA program. "Sasabayan ng demand reduction, gusto nating putulin ang ugat, ang sanga, buong puno, yung nagpapatronize ng supply ng droga. We need na maging aware ang ating mga kababayan sa il-effects ng droga thru the active participation of the community. This is a 'whole-of-nation-approach' and we're going to apply the same strategy we have been doing in fighting communist insurgents," Lt. Gen. Sermonia said.
The PNP is pushing for a more aggressive drug awareness program. "We were really good in supply reduction pero medyo kinapos, hindi masyadong nabigyan ng pansin ang demand reduction. Sa BIDA program, dapat mas maigting ang police operations kasabay ang demand reduction strategy," Sermonia explained.
To do this, the official said they need the full support of different law enforcement and government agencies, the community, their 'force multipliers, the Church and different faith-based organizations.
He said that it will be the Barangay Drug Abuse Councils or BADACs which will do 'house-to-house visitation' in their areas to convince drug users to stop, surrender to authorities and undergo a rehabilitation.
Those who can undergo treatment and rehabilitation in barangay-based rehab centers may do so. However, drug addicts need to go to regular government-run rehabilitation centers where medical experts can help them.
AUTHOR PROFILE
Opinion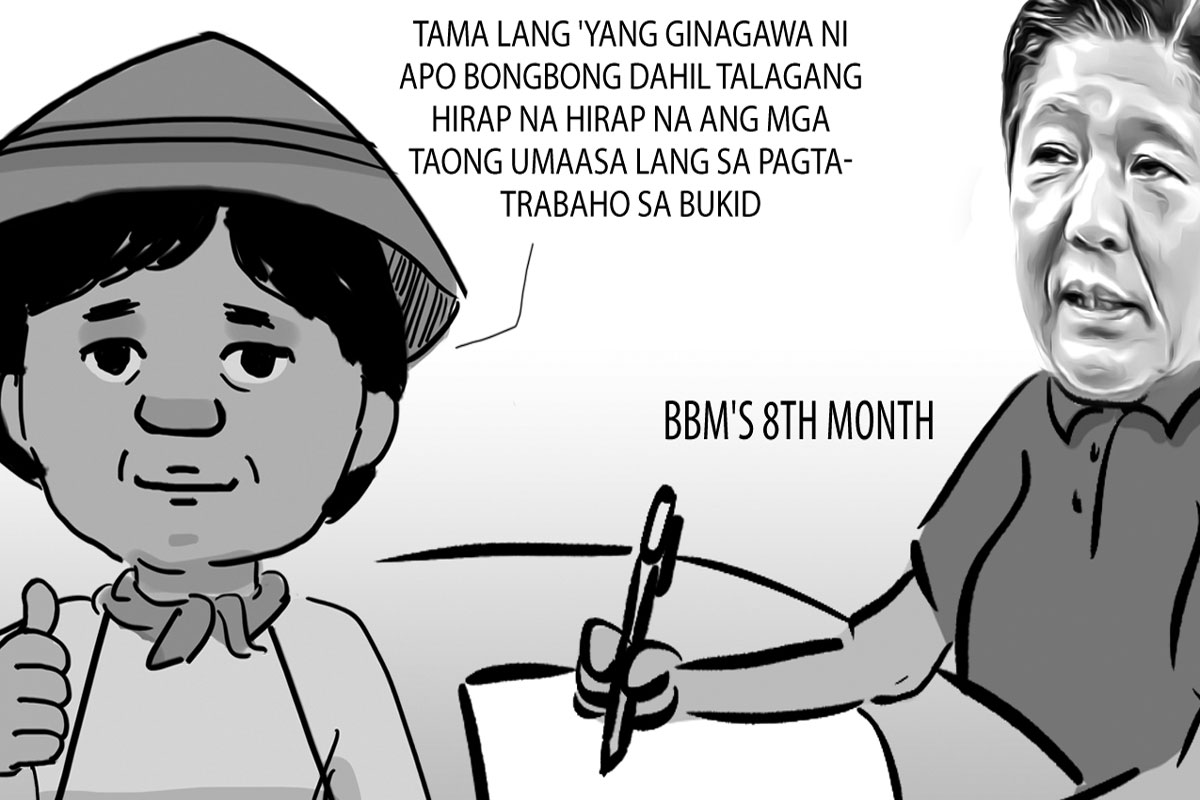 SHOW ALL
Calendar