Less appealing political strategies
'ERAP Para sa Mahirap' is a slogan which played a role on former President Joseph 'Erap' Estrada's climb to presidency. Now comes presidentiable Manila Mayor Isko Moreno telling everyone that poverty is no hindrance in reaching a goal.
He ends it with three short words: 'Ako si Isko.' For some political analysts, less appealing at lumang tugtugin na ito. Sen. Manny Pacquiao opted for the same strategy.
Meanwhile. VP Leni Robredo is taking eternity in deciding to file her COC as president. If she does and win, one hopes it won't take her forever in solving the major problems of the country.
Must-watch movies on Sky
FATHER and son relationship is tackled in two feel good movies, 'A Beautiful Day in the Neighborhood' and 'Made in Italy.' 'A Beautiful Day' stars Tom Hanks as a children's show host bridging the gap between a bitter son and a dying father. 'Made in Italy' stars Liam Neeson. Both films are a 'must see" on Sky.
Thyro expands horizon with new release
R&B pop music artist Thyro Alfaro is expanding his creative horizon as he releases his first ever solo EP titled "Bagong Buhay Volume 1."
For his new EP and record label's first single, Thyro picks the aptly-titled "Sariling Wika." This funky sounding new tune puts all of Alfaro's good qualities in full display–the R&B-inflected style, the airtight sonic arrangements, and of course, the brilliant song writing.
Thyro shares that "'Sariling Wika' is about how sad it is that sometimes relationships die a natural death. In the song, Thyro likens relationships to "speaking a language that you understand but refuse to listen to. Hence, the lyrics that go "Ang nagpapaalam na puso ay may sariling wika, di na kailangan sabihin pa."
Thyro is consideredas one of the most accomplished and prolific tunesmiths of his generation.
"Bagong Buhay Volume 1" is a 7-song EP that features topnotch musicians, arrangers and ace producers that include Thyro, Marvin Querido, Bobby Velasco and Teddy Katigbak. Tracks include upbeat and funky "Ginto," a song Thyro wrote for his fiancée (that also features Davey Langit, Aikee, Lara Maigue, Toto Sorioso, Jeric Medina, Jinky Vidal, Frizzle Anne, Zion Aquino, Ian Dumaplin and Kevin Yadao on the choir sections), The smooth sounding R&B ballad "Loving You Good" feat. Paolo Banaga and Johann Mendoza, soul-tinged "Wag Kang Ganyan," sexy R&B and pop-flavored "One More Time, With Love," pop-jazz and dance inflected "!," and the groovy Jungee Marcelo-Thyro Alfaro collaboration "Wankatank."
"Bagong Buhay Volume 1" is a Diwang Records release, distributed by Viva Records.
Other new music releases
FROM the pigeon hole comes the following announcement from Viva ADPROM head Punch Liwanag.
Vivamax's latest movie, "Ang Manananggal Na Nahahati Ang Puso" serves a fresh overall entertainment from the lead young actors Aubrey Caraan and Marco Gallo to Marion Aunor's comeback to OST singing. The said film showcases the new electronic-flavored track of Marion entitled "Iyo." With a dash of soul vibe, the track expresses a love ready to submit with an unceasing assurance that you can overcome anything. The soundtrack also includes Aubrey Caraan's latest single, "Magnet." The song narrates the confusion of falling in love with someone inevitably because of their unexplainable charm.
Arthur Nery is ready to make his fans burst in love again with his new track called "Pagsamo." Here, the R&B and neo-soul-tinged singer-songwriter penned verses about his wishful thinking about his dream girl. Filled with cherry melodies and bare beats, his new single reflects his innate soul and passion which makes a good spot for listening.
The Juans offers their second installment for their upcoming album with cheesy-boppy tunes entitled "Anghel." This track brings back all the butterflies and tackles the blissful feeling of being in love. It also features the captivating harmonies of the band and their unusual concept which is penning fanciful and romantic verses.
Trust Pinoy rap music pioneer Andrew E. to come up with ear-tweaking music as he samples easily on "Shoot! Shoot!" This rap number, whose hook melody is based on "She'll Be Comin' Round The Mountain" is classic Andrew E. The double entendre wordplay wrapped in hook melodies are certified earworms and we dare any listener to not sing and head-bop along with this wondrously inviting tune after a few spins.
Joshua Feliciano brings another romantic single and tackles the distant feelings of couples. Imbued with the sound of the violin, "Amanda's Song (When I'm With You)" underpins the soothing voice of Joshua over a mix of shimmering synths and dreamy pop sound. The track also builds up in the middle which makes the whole track more endearing.
AUTHOR PROFILE
Showbiz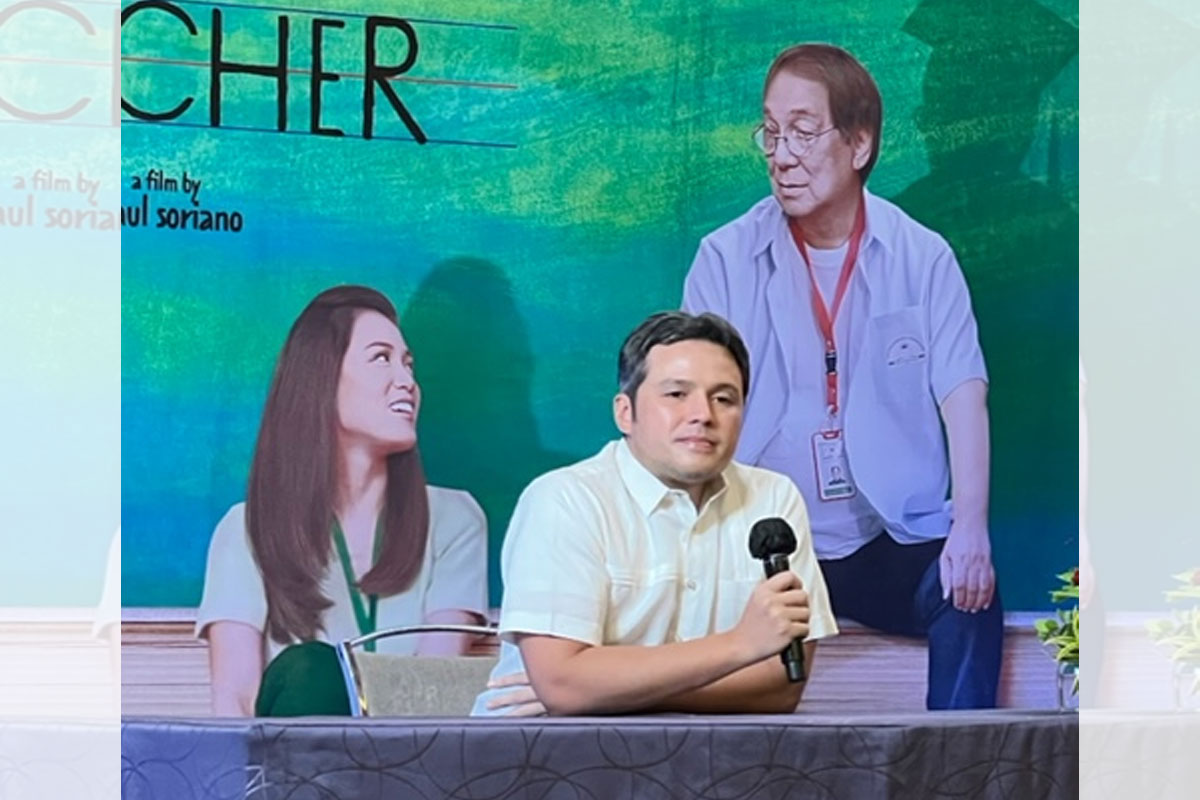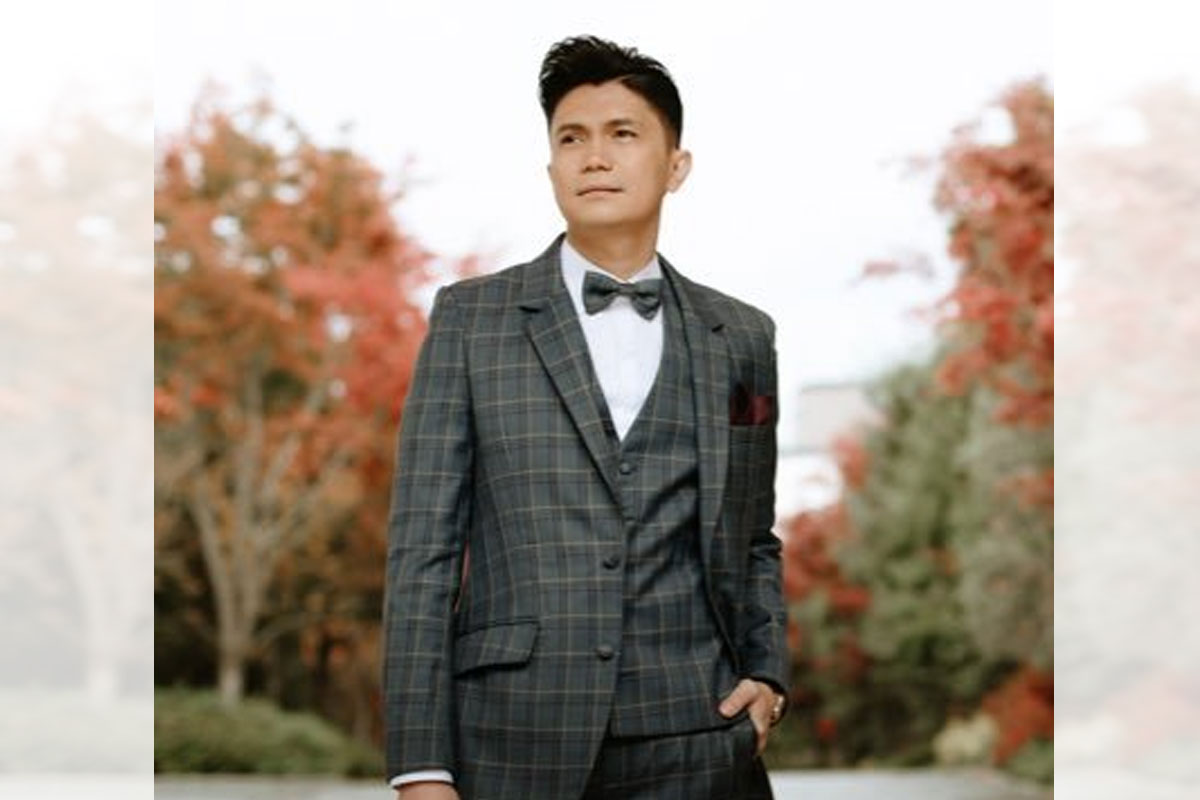 SHOW ALL
Calendar