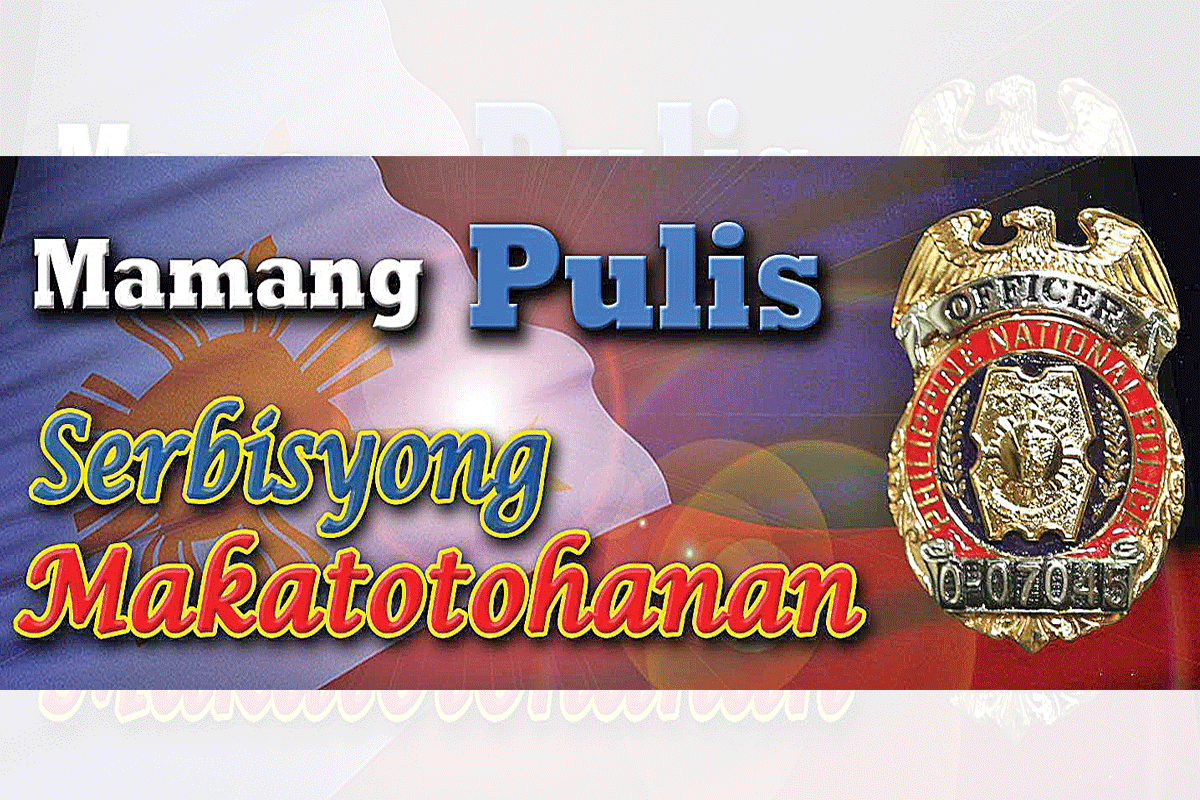 Eleazar, Villanueva: Effective supervision key in winning war vs drugs
EFFECTIVE supervision of their officers in the field will be vital in the implementation of the Unified Philippine Drug Enforcement Agency-Philippine National Police Operational Guidelines in the conduct of anti-illegal operations, the PDEA and PNP leadership told the Journal Group.
This means that all concerned PNP and PDEA commanders and team supervisors should re-echo the new guidelines to their men and make it clear that non-compliance to the new directives will bring them trouble with the law.
PNP chief, General Guillermo Lorenzo T. Eleazar also made it clear that the PNP fully recognizes the PDEA as the lead agency in the enforcement of the country's anti-illegal drugs law in the same vein that the PDEA headed by Director General Wilkins M. Villanueva is recognizing the major role being played by the police force in the war on drugs.
Since July 2016 to date, the government mainly thru the effort of the PNP and the PDEA has dismantled 789 secret drug dens and 18 clandestine shabu laboratories and storage facilities; and arrested over 293,000 suspects including over 12,356 'high-value targets.'
The anti-narcotics operations likewise led to the seizure of more than P60 billion worth of shabu and other dangerous drugs and the death of 6,1147 armed suspects during gunbattles with undercover officers.
FIELD OFFICERS MUST REIN IN ON THEIR MEN
Both Eleazar and Villanueva agreed that their field officers must tighten their control on their men as they implement the unified operational guidelines.
The top cop said they also need all their commanders to reecho the new PNP-PDEA operational guidelines for strict compliance by their men.
"Lahat ng pagkakataon ay gumagawa tayo ng policy. Lahat halos ng activities natin eh me guidelines and protocols but ang pagsunod is another thing. Thus to be effective, there's a need for effective supervision, hindi lang kami kung hindi pati ang Regional Directors, Provincial Directors down to Chiefs of Police. They must supervise and they are responsible and accountable for their operations since they will be held liable for any violations," the PNP chief said.
For his part, Villanueva said they have 'fixed' the whole problem and have focused on the proper procedures needed to be done by their men in the field.
"We have empowered the RDs, the DDs, the station commanders of the PNP and those from the PDEA and even gave them the responsibility to supervise their men. All anti-drug operations should really be supervised kasi me tendency na lumiko sa kanan o kaliwa," the PDEA chief said.
Villanueva expressed optimism that their campaign against illegal drugs will be much more effective now that concerned commanders have been directed to monitor and fully supervise their men as part of their transparency program.
Gen. Eleazar told all officers and men of the PNP, as well as their PDEA counterparts to fully comply with the new unified guidelines.
"In reality, hindi tayo perpekto, meron tayong own sentiments. But look at the (PNP and PDEA) leadership, kung nakikita niyo na nag-uusap kami, you should follow that lead, isipin na iisa ang ating trabaho. We have our own personal biases on every situation but at the end of the day, we should respect each other," he said.
Last Friday, Gen. Eleazar and Director General Villanueva signed a Joint Memorandum Circular which states the unified operational guidelines between the two law enforcement agencies.
The PNP-PDEA unified guidelines aim to prevent incidents of miscoordination and other related lapses in judgment in the future anti-illegal drugs operations of both agencies, said Gen. Eleazar.
"Ang Unified Coordination Guidelines na ito ay isang mabisang instrumento upang lalong mapalakas ang aming ugnayan dahil ito ay magiging matibay na panuntunan ng PNP at PDEA hndi lamang ngayon kung hindi pati na rin sa mga darating pang taon," he said.
"Iisa lang naman ang kalaban namin dito kaya iisa din dapat ang aming mga galaw para maging mas epektibo ang aming kampanya laban sa droga," he added.
Gen. Eleazar thanked the PDEA for its part in this another important step in strengthening the cooperation and coordination between the two agencies.
"Despite the fact that there were only two unfortunate incidents out of the thousands of joint operations that we conducted in the last five years, the humility from both sides to admit that the existing protocols need to be updated led us to this Unified Coordination Guidelines," he said.
"It is our shared hope that the unified guidelines will finally counter loopholes and better enhance our collaboration as well as our operational capability and capacity in fighting this social menace as we live up with our sworn duty to serve and protect the community, all for the common good," he added.
Villanueva said that it took the PNP and the PDEA two months before the Unified Coordination Guidelines was finalized because every provision was meticulously studied and additional provisions that would ensure effective and efficient operations were included.
One of the provisions added is the effective supervision of immediate commanders. "We gave them the responsibility to supervise. All anti-drugs operations should really be supervised by the immediate commander kasi kapag hindi may tendency lumiko sa kaliwa o sa kanan yan," he said.
"Bawat operation nayon ay mino-monitor ng PDEA and PNP leaderships which is before hindi. Through this Unified Coordination Guideline, mas lalong gaganda ang takbo ng ating operations," he added.
"At meron tayong transparency in all our operations, na dapat responsible ang ating operations at professional na ma-carry out ang ating operations. Ito ang wala for more than 19 years sa ating drug law enforcement at ngayon lang nabigyan ng tugon ang pangangailangan sa proper coordination and clear-cut policy," Villanueva stressed.
The uniformed guidelines were created following the fatal shootout between PNP and PDEA operatives at a mall along Commonwealth, Quezon City on February 24 which claimed the lives of five people, including two PDEA agents, two police officers and an informant.
An almost mis-encounter between PNP and PDEA officers also happened in Fairview last May.
Gen. Eleazar warned that police officers and anti-drug agents who will fail to comply with the guidelines would be sanctioned.
"Let me take this opportunity then to extend my gratitude and appreciation on behalf of the men and women of the PNP to the PDEA led by its sincere and hardworking chief, Director General Wilkins Villanueva, for sitting with us to further solidify our efforts and further establish our firm footing to put an end to the drug menace," said the top cop.
"Let the Unified Guidelines serve to remind us of our collective duty to uphold the common good and let it aid us as we face the ever-growing complexity and threat of illegal drugs with a firm conviction that we shall rise above and defeat it," he added.
AUTHOR PROFILE
Opinion
SHOW ALL
Calendar