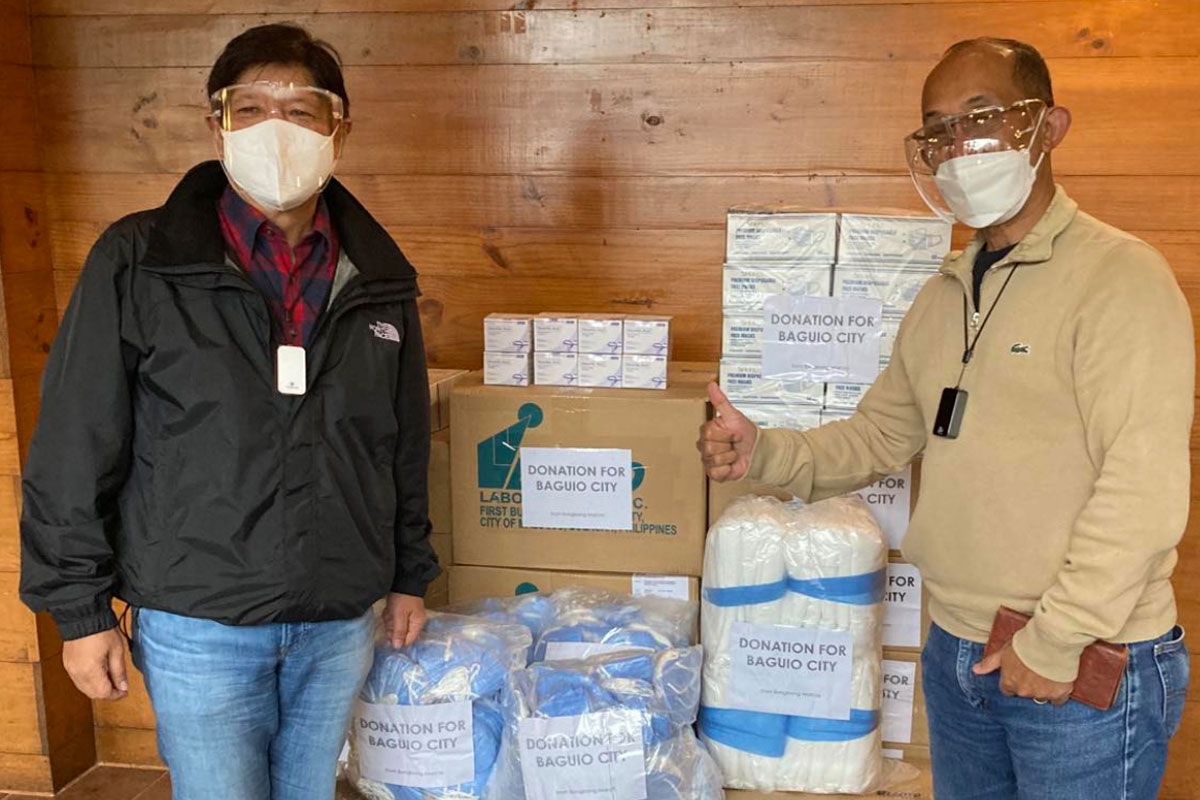 Former Senator Ferdinand 'Bongbong' Marcos Jr. or BBM, turns over personal protective equipment (PPEs) to Baguio Mayor Benjamin Magalong.
BBM aids Baguio frontliners
FORMER Senator Ferdinand "Bongbong" Marcos Jr. recently went to Baguio City where he extended his assistance to the frontline health professionals.
Marcos, or BBM, personally gave a number of personal protective equipment (PPEs) to Baguio Mayor Benjamin Magalong since the city government still needs the protective shield of its health workers from coronavirus disease – 2019 (COVID – 19).
Baguio City, which is part of Cordillera Administrative Region (CAR), is very close to Marcos since the residents are Ilocanos like him.
Earlier, Marcos extended assistance to the residents of at least three towns in Batangas that were directly affected by Taal Volcano's movement.
After being told about the fire that rendered several families homeless, Marcos immediately sent sacks of rice and other essential needs directly to the affected families temporarily billeted at the LGU-designated evacuation center.
In a statement, Marcos underscored the need to provide for the families from Metro Manila's only remaining municipality as they could hardly make both ends meet amid limited funds.
"With the help of some friends, we were able to pool a little assistance for those families who are facing a double-whammy – the continuing pandemic scare and losing everything they worked for in just a snap," said Marcos.
While many other politicians are busy trading barbs against each other, the young Marcos took upon himself to pool resources to be able to help displaced families in Pateros.
When he went to Baguio, Marcos did not inform city-based journalists on the assistance he extended because the veteran lawmaker made it a policy for himself to avoid fanfare, or media publicity, when it comes to helping people.
Marcos was doing his long-time job as a public servant in a silent manner since he had previously declared that helping fellow Filipinos should be voluntary.
Marcos is mum on his plans for next year's presidential elections. He continues to consult a number of local government officials and political leaders from Luzon to Mindanao.
Surveys showed that since December last year, Marcos is one of the three leading contenders for the top government position.
June's survey revealed that Marcos has a good score in the National Capital Region (NCR) and the Balance of Luzon (BL).
Marcos' bailiwick is Region 1 that includes Ilocos Norte and some parts of the Visayas Region, including Leyte where his mother, former lawmaker Imelda Romualdez Marcos originally came from.
AUTHOR PROFILE
Nation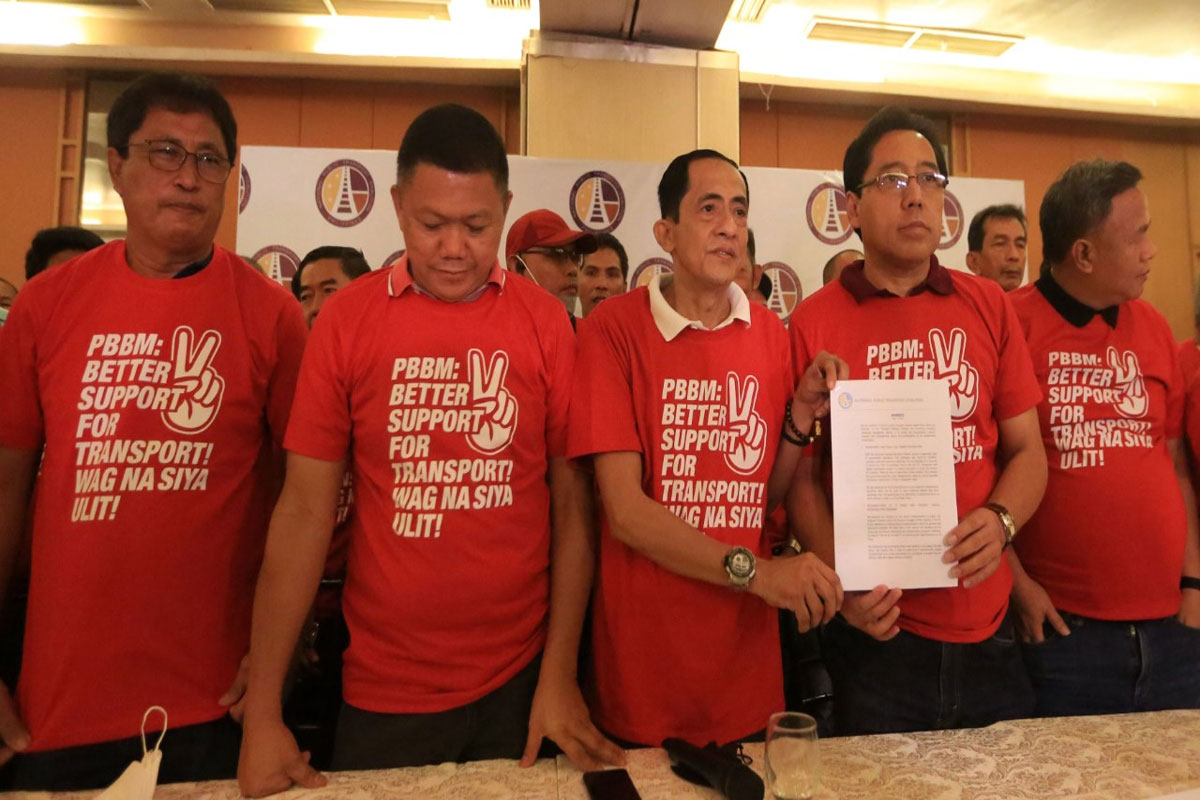 SHOW ALL
Calendar