Unsettling Unsolved Mysteries From History That Make Us Sleep With The Lights On
Christina Chilin
History is filled with unsolved mysteries that don't have a plausible explanation. This means the public's imagination can run wild with theories of what the answers might be. While there is hope some of these mysteries might be solved, most likely won't be, and they still haunt us to this day.
________________________________________
Cindy James Was Harassed For Years Before Her Death, Then Police Said She Staged It
On May 25, 1989, Canadian nurse Cindy James went missing. Her car was found abandoned in a shopping mall parking lot with blood down the driver's side door. All her belongings were still at the scene, including groceries and a gift she'd just purchased.
Two weeks later on June 8, a city employee found her bruised and tied-up body in the yard behind an abandoned home. James had a lethal dose of morphine in her system and severe trauma to her face, rendering her almost unrecognizable. Despite the suspicious circumstances, police claimed her death had been a suicide and closed the case. Authorities were well acquainted with James.
For six years before her demise, James had made over 100 complaints to law enforcement stating she was the victim of arson, home invasions, threats, assault, and property damage.
Police found evidence these incidents took place, but nothing to indicate an outside culprit had committed them. As James made more complaints, police began to suspect she was causing the damage herself. Although various people attempted to help James, no one could determine whether anyone else was involved in her harassment and eventual demise.
At one point James was admitted to a psychiatric hospital, where doctors concluded she had been staging her own attacks. Police accepted this answer, but some facts didn't add up. On several occasions James received harassing calls while other people were around. Because her body was found hogtied and beaten, many questioned whether it was possible for her to do those things to herself. In the words of the man who found James:
This definitely wasn't a suicide. You couldn't possibly put yourself in that position.
• Unsettling?
• • • Photo: The Watcher / Netflix
'The Watcher' Sent Terrifying Letters To A Family In Their New House
In June 2014, Derek and Maria Broaddus bought their dream home in Westfield, NJ. A letter addressed to the new homeowners was delivered inquiring about their three children, calling them the "young blood I requested."
The letter referred to renovations being done in the home and was signed by a person calling themselves "the Watcher" who claimed to be part of a family that had been watching over the house for decades.
Maria and Derek reached out to authorities, panicked at the idea someone was stalking their home. They hoped it was an isolated incident. It wasn't.
A second letter arrived two weeks later, this time with more details about the Broaddus children and home life, making it clear the Watcher had some way of intimately watching the family for prolonged periods of time. The Watcher also wrote that if the children went to the basement, their parents wouldn't be able to hear their screams. The family was so scared, they decided to pause their move-in plans.
Neither law enforcement nor private investigators were able to figure out who the Watcher was. Another letter asked why the family hadn't moved in. But the Broadduses were stuck – their money was all tied up in the home, and as news of the letters became public, selling the house was impossible. Their neighbors turned on them, claiming they were con artists seeking to get out paying for the house they'd bought. The family never moved into their dream home, but eventually did sell it in 2019. The identity of the Watcher remains unknown.
The last letter sent to them stated:
You are despised by the house. And the Watcher won.
In October 2022, Netflix released a limited series based on the family's story called The Watcher, starring Naomi Watts and Bobby Cannavale.
• Unsettling?
• • Photo: Jud McCranie / Wikimedia Commons / CC-BY-SA 4.0
A Foul Smell Led To A Missing Soldier In A Hotel's AC Unit
On April 16, 2006, 23-year-old Army specialist Robert Hornbeck went missing after a night out with friends in Savannah, CA. A massive search took place, but no trace of the soldier could be found. Nearly two weeks later, on April 28, employees at the Savannah Desoto Hilton Hotel looked into guest complaints of a foul odor coming from the hotel's air conditioners. A maintenance worker who checked the hotel's industrial air conditioning unit made a gruesome discovery: Pinned inside the room-size air conditioning blower unit was Hornbeck's decomposing body, the source of the foul odor.
Hornbeck was only a few days shy of completing his military service when he was found. An autopsy report revealed the cause had been "blunt sharp force chop injury and acute ethanolism."
Hornbeck, who wasn't a guest of the hotel, had been highly intoxicated when he apparently made his way into the maintenance area went into the room with the industrial AC unit. Once there he was somehow struck and pinned by one of the fan blades and bled to death. Although his demise was ruled accidental, no one knows why he went into the room or how he gained access to an area that was supposedly kept locked.
• Unsettling?
Police Thought Russell Keith Dardeen Had Murdered His Family, Until They Found His Corpse The Next Day
On November 17, 1987, Russell Keith Dardeen's mother, Joanne, called local authorities in Ina, IL, to ask for help locating her son. Keith (who was known by his middle name) hadn't shown up for work, and no one could locate his family. This was highly out of character for them, and police agreed to check their home in the outskirts of town.
They found a gruesome scene. Keith's wife, Elaine, who was 7 months pregnant at the time, had been struck with a bat and sexually mutilated. She had somehow delivered the baby in the home during the incident and the newborn had also been slain. The Dardeen's 3-year-old son Peter was beaten to death. All three had been carefully tucked into bed. Keith was not in the house.
Investigators initially believed Keith was to blame and that he'd run away. But on November 18, his body was found in a nearby wheat field. He'd been sexually mutilated and shot three times.
Detectives worked nonstop to find the culprit and interviewed more than 100 people. At one point, serial killer Tommy Lynn Sells told authorities he was responsible. However, Sells had a history of claiming offenses that weren't his own, and his story didn't match the evidence. This left investigators with no choice but to declare the case cold, and it remains so today.
• Unsettling?
• • Photo: Jibi44 / Wikimedia Commons / CC-BY-SA 4.0
A French Nobleman Went Missing After His Family Was Murdered
Members of the Dupont de Ligonnès family were descended from French nobility and lived in Nantes, France. In April 2011, a neighbor concerned about the lack of activity at the usually busy home called police. A subsequent search revealed the bodies of Agnès Dupont de Ligonnès, her four children, Arthur, Thomas, Anne, and Benoit, and their two dogs buried in the backyard of their home. The patriarch of the family, Xavier, was nowhere to be found.
Friends close to the family said they had been facing financial and marital struggles, but no one suspected the problems were serious.
Police traced Xavier's financial movement to southeastern France, but the trail ended there. Then, letters claiming Xavier was a US spy, and his family would be under witness protection, were sent to friends of the family. Police believed Xavier could have sent them himself. The search to find him went international, with tips coming in from all over Europe and the United States.
Why the family was murdered, and where Xavier went, remain a mystery. Without him, the case is unlikely to ever be solved.
• Unsettling? 
Where Did The Missing Sodder Children Go?
On Christmas Eve 1945, a fire broke out in the Sodder family home in Fayetteville, WV. Sleeping inside were George and Jennie Sodder and their nine children. George and Jennie made it out of the home along with four of their children, but after realizing five were not accounted for, George attempted to rescue them. The fire, however, was so hot and large that his efforts proved fruitless.
By the time firefighters arrived the next morning, the home was wiped out. As they searched the ashes and rubble for signs of the Sodder children, no discernible remains could be found.
The fire chief suggested the fire was so hot, the children were cremated, and within a few days death certificates were issued for all five. The Sodder family had their doubts, however. The home burned down in 45 minutes, and because it can take more than two hours to professionally cremate bodies, they thought if their children had perished in the fire, remains would have been left.
Odd events occurred before and after the fire. On two occasions George had been told his home would go up in smoke, including by a man who told him it would happen due to George's negative remarks about the Italian dictator Benito Mussolini. After the fire, calls and tips began to arrive claiming the children had been seen in various areas around West Virginia. At one point, a picture of a man claiming to be one of their sons was sent to the Sodders, but they were unable to contact him. George and Jennie died without knowing whether their children really perished in the fire.
The remaining Sodder family members and internet sleuths continue to investigate.
• Unsettling?
• • Photo: FBI / Public domain
Abigail Williams and Liberty German Recorded Their Killer On A Cellphone
On February 13, 2017, 13-year-old Abigail Williams and 14-year-old Liberty German went on a hike to the Monon High Bridge Trail in Delphi, IN. The girls were dropped off at 1 pm, and at 2:07 pm Liberty posted a picture of Abigail at the bridge. When Liberty's grandfather came to pick the girls up, he was unable to find them. That same day by 5:30 pm the girls' families reported them missing.
The following day, the girls' cadavers were found by a creek near the area they'd been hiking. Both had lost a large quantity of blood, but there were no signs of struggle. Police investigators came to believe a person had attacked the girls who was perhaps known to them. Aiding their investigation was a 43-second-long video recorded on Liberty's phone that appeared to capture the moment the girls were attacked. On the video a man's voice can be heard saying, "guys… down the hill."
Authorities have released several sketches of men they say are persons of interest. It's believed one of the girls may have been catfished (deceived by a person who set up a false presence online).
Many details remain sealed because the case is still under investigation.
• Unsettling?
• • Photo: Unknown photographers / Wikipedia / Fair Use
The Culprits In The Keddie Cabin Murders Were Never Caught
On April 11, 1981, 14-year old Sheila Sharp walked into Cabin 28 at the Keddie Resort in Northern California to find three bodies covered in blood. They belonged to her mother, Glenna Sharp, her brother John Sharp, and her brother's friend Dana Wingate. Sharp's two other siblings and friend were in another bedroom unharmed. Sharp's younger sister Tina was missing.
The scene was gruesome. It became apparent that a knife and hammer were used to commit the murders, and authorities had no idea where Tina could be. Former Plumas County Sheriff Greg Hagwood said:
You kill three people in a cabin and you leave the remains there to be discovered. I think Tina was absolutely central to why this happened. I think there was something about Tina that could not be left there to be discovered. It's my strong sense that there's something about Tina that did not allow for her to be left there
Tina's disappearance remained a mystery until April 22, 1984, when her remains were found 100 miles away in rural Butte County. Questions about who took her and why remain. In the following years, police named two suspects: Martin Smartt, a neighbor to the Sharps, and his friend John "Bo" Boubede. Smartt disappeared after the murders, leaving a note for his then-wife, Marilyn, that read:
I've paid the price of your love & now I've bought it with four people's lives.
Smartt and Boubede perished before any formal charges could be made. The meaning behind the letter was never discovered. Police believe and still hope the case will be solved.
• Unsettling?
• • Photo: Anonymous / Wikimedia Commons / Public domain
A Survivor Of Murders In 1960 Was Charged For The Crimes In 2004, But Found Not Guilty
On June 4, 1960, four teenagers went on a camping trip to Lake Bodom in Finland. The following morning a group of bird-watchers found the teens' campsite and a horrific scene: The teens had been struck and stabbed during the night. Three were dead, and one, Nils Gustafsson, was barely clinging to life. He was the only survivor.
Police who investigated the scene found odd items missing from the campsite, and it appeared the offender had blindly attacked the teens through their tents. Police failed to record items correctly and didn't close off the scene, making it likely to have been tainted. There were several suspects over the years, but no formal charges or accusations were made until 2004.
In March 2004, Gustafsson was detained for the murder of his friends. He denied the accusation and was ultimately acquitted of all charges, leaving the case once again open and unsolved.
• Unsettling?
• • Photo: Walgreens / Wikimedia Commons / Public domain
Seven People Died From Tylenol That Contained Potassium Cyanide
In 1982, seven people in the Chicago area perished after buying and consuming Extra Strength Tylenol.
The capsules of Tylenol the individuals consumed contained potassium cyanide. Panic soon engulfed the city. Tylenol manufacturer Johnson & Johnson, fearful someone was adding the poison in its factories, shut down production of the medication and urged the public to not take it. Investigators discovered, however, that the tampering was not done during production. Rather, it appeared someone was adding the tainted capsules to Tylenol bottles already on shelves in stores.
Although police did investigate several persons of interest, and over the years, video and photos of people suspected of being the culprits have been shared online, no one has ever been formally charged for the Tylenol incidents. Although the case was tragic, it did make manufacturers aware of how easily their products could be tampered with. Subsequently, Johnson & Johnson developed tamper-resistant packaging, prompting other manufacturers to do so as well.
• Unsettling?
• • Photo: Ohio Attorney General / Public domain
Medical Student Brian Shaffer Disappeared After A Night Out
Brian Shaffer was a second-year medical student from Ohio State University when he was last seen on April 1, 2006. It was the beginning of spring break, and Shaffer and several friends in Columbus seen on several security cameras going in and out of bars. Shortly before 2 am, the last camera footage of Shaffer showed him talking with a few women outside the Ugly Tuna Saloona.
After this time he disappeared.
His friends, girlfriend, and family called Shaffer multiple times that night and throughout the weekend. On Monday, April 3, Shaffer missed his flight. His family reported him missing that day.
The police searched for Shaffer all over the city. Detectives questioned his friends and family and looked through all available video footage. Shaffer apparently reentered the bar, but there's no clear footage showing that he left.
If Shaffer is alive he would be in his early 40s. His family continues to search for answers regarding his disappearance.
• Unsettling?
A Body In A Cylinder Kids Played On Belonged To An Unknown Man, Possibly From A Long-Ago Era
On July 13, 1945, a group of children in Liverpool, England, told police they had partially opened a 6.5-feet-long metal tube on a residential street that had been lying there for years. Inside, they found a human corpse. People had walked by the cylinder for years. Some used it as a bench, and kids played on it.
Authorities initially assumed the man inside the tube had sought shelter in it when Liverpool was bombed by the Germans in the early 1940s. His clothing, however, seemed to be from an earlier era, likely Victorian. If this was true, it meant the man had been in the sealed tube for around 60 years.
A theory emerged that the man was a local resident, Thomas Cregeen Williams, who disappeared after his paint manufacturing company fell into financial ruin in the 1880s. The cylinder seemed to come from a ventilation system that could have been part of Williams's factory. The theory hasn't been confirmed, and regardless of the man's identity, questions remain about why and how he was sealed in the tube.
Unsettling?
weird history@ranker.com
AUTHOR PROFILE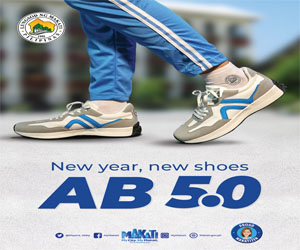 Mysterties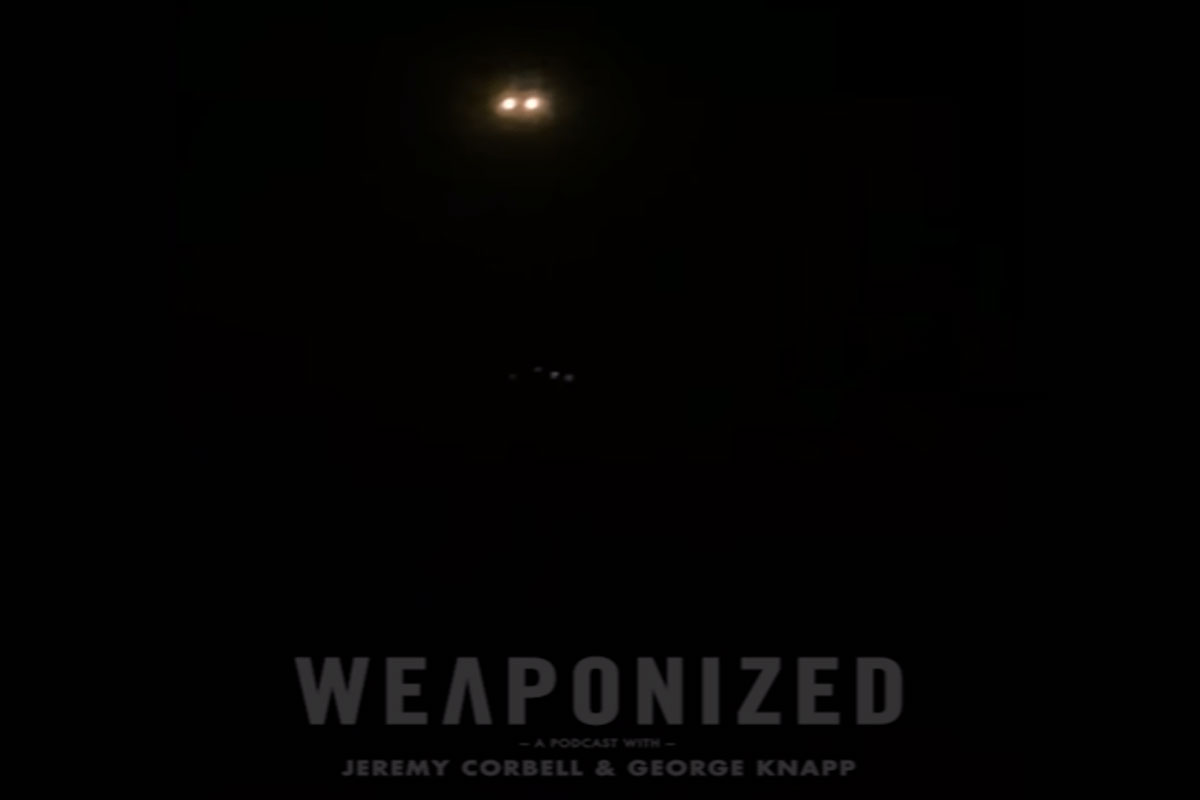 SHOW ALL
Calendar