SWS survey shows dissatisfaction with Leni growing
THE number of Filipinos dissatisfied with the performance of Leni Robredo remains high at 40%, pulling her net satisfaction rating to only +1 in the 4th quarter of 2021, according to a Social Weather Stations (SWS) survey.
The Fourth Quarter 2021 Social Weather Report of polling firm SWS released on Friday showed Robredo's satisfaction rating plunging by 23 points from a "good" rating of +24 in September 2021.
The survey, conducted on December 12 to 16, 2021, which tapped 1,440 respondents, showed that the percentage of dissatisfied and satisfied Pinoys with Robredo's unimpressive performance was almost even keel at 40% and 41%, respectively.
Robredo, vying for the country's top post in the upcoming 2022 polls, had the poorest performance among the government officials included in the survey.
Outclassing her is another 2022 elections hopeful, Senate President Vicente "Tito" Sotto III, who got +51 net rating, registered 65% satisfied and 14% dissatisfied.
Meanwhile, Speaker Lord Allan Velasco received +5 net rating, notching 29% satisfied and 24% dissatisfied, while Chief Justice Alexander Gesmundo with +6 net rating, who garnered 26% satisfied and 20% dissatisfied.
SWS points out that Robredo's dramatic 23-point drop in her net satisfaction rating resulted from a significant decline across all areas, particularly Mindanao.
In Metro Manila, Robredo's net satisfaction rating crashed from +1 (neutral) to -16 (poor). In the Visayas, from +47 (good) to +27 (moderate), and from +20 (moderate) to -27 (poor) in Mindanao. Even in Balance Luzon, it went down from +24 in September 2021 to +10 in December.
Robredo's Urban net satisfaction plummeted from +13 (moderate) to -13 (poor) in December 2021. Meanwhile, her Rural net satisfaction decreased from +34 (good) to +14 (moderate) in December last year.
The SWS survey also showed Robredo's falling net satisfaction among men from +17 (moderate) to -4 (neutral) and from +32 (good) to +6 (neutral) among women.
Robredo's number likewise declined from moderate to a neutral rating among the 18-54-year-old Filipino age demographics, sliding from +16 to -26 in September to -5 to +2 in December 2021.
Robredo also lost ground among the 55 year-olds and above when her net satisfaction rating dropped from +32 in September to +6 in December 2021.
Surprisingly, Robredo's net satisfaction rating among junior high school graduates fell from +15 (moderate) in September to -1 (neutral) in December 2021. Her rating among college graduates also dropped significantly from +20 (moderate) in September to +1 (neutral) in December.
Some political pundits observed that the majority of the demographic areas where Robredo registered steep declines are also some of the vote-rich regions in the upcoming 2022 polls.
They also noted that Robredo's dismal satisfaction rating performance in SWS survey results shows the Filipino voting public's actual level of support or lack thereof.
AUTHOR PROFILE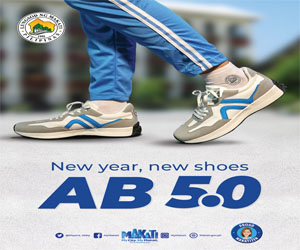 Nation
SHOW ALL
Calendar