SC junks petition to compel Duterte to protect WPS
THE Supreme Court (SC) has denied a petition seeking to compel President Rodrigo Duterte to defend the national territory specifically the West Philippine Sea (WPS) against Chinese incursions.
In his petition for mandamus, lawyer Romeo M. Esmero, who named Duterte as respondent, said the "President is not prohibited from engaging in a defensive war and, in so doing, call upon the people to defend the State against China's aggression."
Esmero added that the Philippines should sue China with the International Court of Justice (ICJ) and seek payment of damages for the taking of Kalayaan Islands.
But the SC said: " For all his posturing, however, petitioner has failed to point to any law that specifically requires the President to go to the UN or the ICJ to sue China for its incursions into our exclusive economic zone (EEZ). Neither has he shown a clear and unmistakable constitutional or statutory provision which prescribes how the President is to respond to any threat (actual or imminent) from another State to our sovereignty or exercise of our sovereign rights."
" Being the Head of State, he is free to use his own discretion in this matter, accountable only to his country in his political character and to his own conscience."
"Ultimately, the decision of how best to address our disputes with China (be it militarily, diplomatically, legally) rests on the political branches of government," the SC ruled.
The SC decision, which was promulgated June 29, 2021 but was only made public on November 22, 2021, was penned by Associate Justice Rodil V. Zalameda.
AUTHOR PROFILE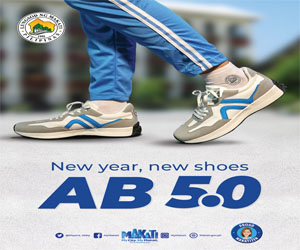 Nation
SHOW ALL
Calendar