PNP-HPG impounds nearly 2K vehicles, MCs
A total of 1,968 drivers of motor vehicles and motorcycles were apprehended and their vehicles impounded for various violations by agents of the Philippine National Police Highway Patrol Group (PNP-HPG) across the country last Thursday, PNP-HPG director Brigadier General Alexander C. Tagum said.
"This is part of our Oplan: Lambat-Bitag Sasakyan aimed at accounting for all traffic law violators nationwide and keeping our roads and the rest of the general public safe," the official told the Journal Group.
Members of the HPG Special Operations Division-Task Force Limbas and the 17 Regional Highway Patrol Units were involved in the "One-Time, Big-Time" operation which was the 36th to be launched by the unit in coordination with the Land Transportation Office (LTO), Land Transportation Franchising and Regulatory Board and the local PNP territorial units since last year, Tagum said in a report to PNP chief General Guillermo Lorenzo T. Eleazar.
The PNP-HPG director said the operation particularly target violators of the anti-carnapping law, traffic rules and regulations and Presidential Decree 96 which bars the unauthorized use of sirens, blinkers and other gadgets like blinding LED lights and illegal horns.
Tagum said the operations last Thursday led in the impounding of 264 motor vehicles (MV) and 1,704 motorcycles. The PNP-HPG did not operate in NCR Plus which is under an enhanced community quarantine.
Four of the motor vehicles were found equipped with banned sirens while 11 MVs and 37 motorbikes were found with unauthorized horns. Another 286 MVs and 643 motorcycles were found using unauthorized LED lamps while seven motorbikes have illegal strobe lights.
Another 93 MVs and 15 motorcycles have banned fog lights, three motor vehicles and 41 motorbikes were found equipped with unauthorized blinkers, while 67 motorbikes were found to be using modified mufflers.
Tagum said a total of 10,981 traffic citation tickets were likewise issued to the drivers of 10,981 motor vehicles and 18,208 motorcycle riders accosted for traffic violations.
He added that also apprehended on the same day were 44 MVs and 41 motorcycles with tampered/altered/painted license plates; 351 MVs and 115 motorbikes with their plate numbers covered with plastic/glass which makes it difficult to see them from a given distance; four MVs and two motorbikes with fake license plates; and 194 MVs and 130 motorcycles with dirty plates.
Tagum said that also apprehended were 171 drivers of MVs and 182 motorbikes with improperly displayed plates; 359 drivers of heavily-tinted MVs; 3,020 violators of the Seatbelt Law; 367 drivers of MVs and 682 motorcycles found violation the "No Plate, No Travel" law; 59 drivers of MVs and 64 motorbikes with expired commemorative plates; 278 drivers of MVs and 198 motorcycles found using unauthorized plates; three drivers of MVs with illegally-transferred plates; 39 drivers of MVs and 53 motorbikes without LTO validating stickers; and 436 drivers of MVs and 1,005 motorcycles with expired registration papers.
The PNP-HPG director said another 4,149 motorcycle drivers were apprehended for violation of the Helmet Law and 593 others accosted after their helmets were found to be without ICC stickers.
Tagum said the drivers of two vans and 22 motorbikes were also apprehended for their colorum operations.
AUTHOR PROFILE
Nation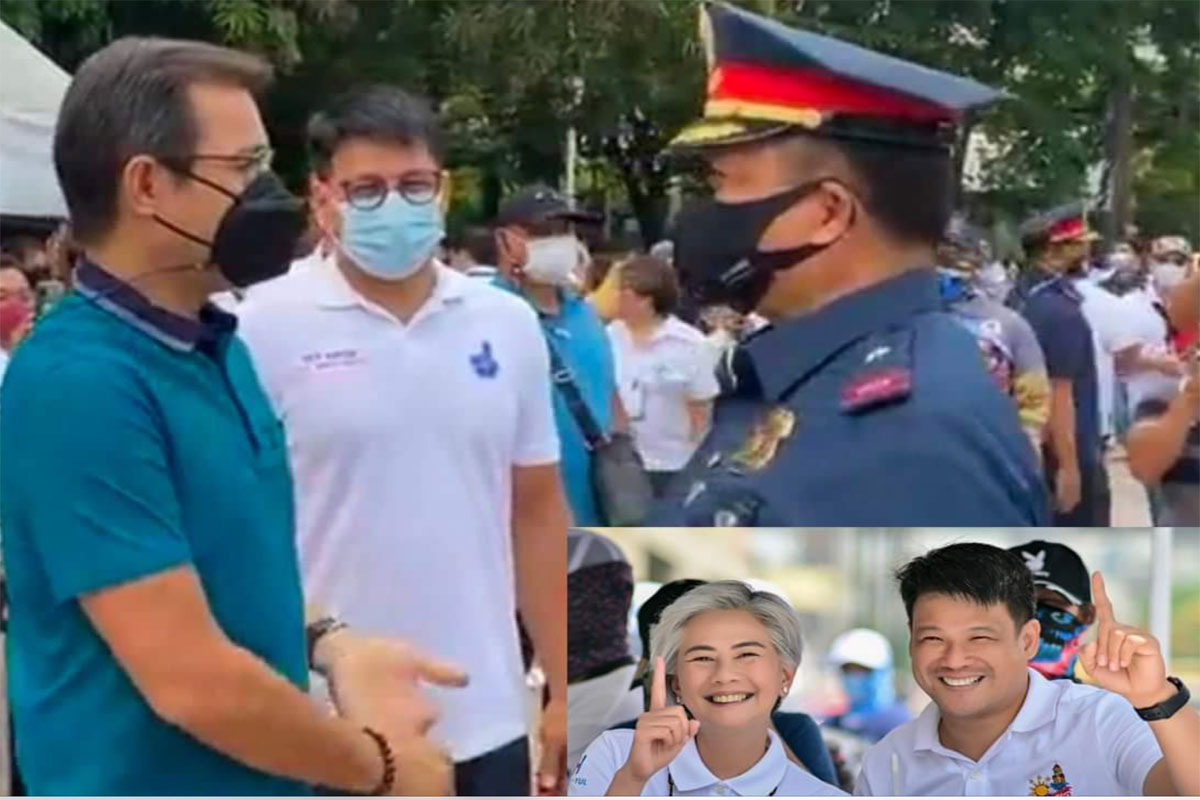 SHOW ALL
Calendar