PNP chief to execs: Heed Abalos' 'wake-up call'
Other officers uneasy with resignation
PHILIPPINE National Police (PNP) Chief General Rodolfo S. Azurin Jr., on Thursday, called on all 3rd-level officers in the 226,000-strong force to heed the appeal of Department of the Interior and Local Government (DILG) Secretary Benjamin "Benhur" S. Abalos Jr. to file their courtesy resignation and help cleanse the organization of "rogues in uniform."
"I am calling on all the 956 PNP Generals and Colonels, to have the courage to subject yourselves to the process. Let us not put the organization in disarray and, as officers and gentlemen, let us be guided by the wisdom of our leader," the top cop said while adding that he has discussed the matter personally with President Ferdinand "Bongbong" R. Marcos Jr.
"Likewise, I am calling for all Commanders of the PNP units to also take the lead and heed the call of our leader. I am expecting that our commanders have understood the wisdom behind this and will willingly embrace the intention of it," he added.
According to the PNP chief, the move by Abalos shows that public service is far more "paramount" than other personal considerations.
He also bared that less than ten 3rd-Level Officers whom he did not identify will also have the chance to finally clear themselves of accusations they were involved in illegal drug activities.
"I strongly support the intention of the SILG [secretary of Interior and Local Government], particularly his fervent desire to cleanse the ranks of the PNP from misfits, especially those who are involved in illegal drugs. We, in the uniformed service, are trained and prepared and are expected to prioritize public service over personal interests," Azurin said.
"Similarly, I support and uphold the guidance of our beloved President Ferdinand R. Marcos to every policeman to keep our integrity untainted and to do our best to uphold the moral ascendancy of the PNP [to] ensure the continuity of public rapport," he explained.
Azurin said he takes "this as a rare chance to radically cleanse our ranks and, once and for all, to clear the names of all 3rd Level officers who are not involved in illegal drugs. Above all, after all these processes, I strongly believe that the PNP will rise more triumphant and dignified as an organization which we can be truly proud of."
The member of the Philippine Military Academy (PMA) "Makatao" Class of 1989, upon his designation by President Marcos Jr. as the 28th PNP chief last August has called on all his men to unite and work with passion in carrying out his "MKK=K" program in which the "M stands for Malasakit" that encompasses their serious and unceasing internal cleansing efforts.
"The appeal for courtesy resignation particularly addressed to our senior officers, is a wake-up call to all PNP members to reflect on how and what has happened in our respective careers. We must contemplate among ourselves if our contributions to the PNP have made it better or worse in the eyes of the public we oath to serve," he said.
Azurin said he expected that the majority of 3rd-Level PNP Officers would heed the call of Abalos, saying, "This call of SILG is a test of individual character. And as an answer, I am taking the lead to submit myself to such evaluation, assessment, and scrutiny by the committee."
Azurin said that a five-man Committee which is independent of both PNP and DILG, will be handling the assessment and evaluation process. He explained that while this process may be outside the disciplinary machinery of the PNP, this will be undertaken due to the exigency of the situation.
However, he led the force in demanding that would-be members of the said committee maintain their reputation of impeccable character, probity, fairness, and unquestionable integrity throughout the process.
"Least they be reminded that the careers, reputations, families and even lives of these 3rd-level officers, built for 30 years or more, depend on their hands," he said.
"This exercise to be undertaken by the senior officers is more of a moral challenge rather than a legal battle. Thus, we likewise respectfully demand that the process be made objective, impartial, judicious, and fair. We demand as well that the proceedings be made apolitical and that personal issues and biases be set aside for a more acceptable outcome," he added.
'Abalos wants resignation from service; some officers to decline'
Azurin said Abalos wants the "courtesy resignation from the police service" of the 3rd-level officers, including him, as part of his move to "cleanse the force of officials involved in illegal drugs."
He said he is now asking his men to submit themselves to a probe by an independent committee knowing fully well what happened to the PNP generals and other officials who were subjected to ridicule and heavy criticisms amid allegations made by former President Rodrigo Roa Duterte (PRRD) that they were acting as "coddlers" or "protectors" of drug syndicates.
Six years, however, have passed, and not a single criminal case in court was filed against any of the generals and colonels accused and included in the so-called "PRRD List."
Azurin said that, unfortunately, these officials and their families really suffered. "Some of them who were directly accused were never cleared, and no cases were filed against them but still, they and their families suffered," he said.
The PNP chief said he is supporting the DILG chief's call so that once and for all, all of them who are in the prying pan will have the chance to fully clear themselves after serving the organization well over the past 30 years or more.
"Sasabihin kasi ng iba, sila-sila lang yan, niluto lang nila yan. Parang pinapalabas ng iba na 'moro-moro' lang yung ginagawa naming internal cleansing. But this time, after ma-clear ka, isaksak mo sa baga ng mga accusers yung clearance mo para patunayang me moral ascendancy ka," he said.
Azurin said it is really very painful for a police official wrongly accused of any wrongdoing, specifically illegal drugs, to be confronted by his wife or children. "Napakasakit sa loob yung sabihan ka ng anak mo, Dad, totoo ba yan," he said.
He also revealed that members of his Command Group led by Lieutenant Gen. Rhodel O. Sermonia, the PNP Deputy Chief for Administration, even beat him in filing their courtesy resignation.
Azurin said that some PNP officers might not submit to the DILG chief's "radical" directive of tendering their resignation from the police force.
In a press briefing Thursday at Camp Crame, the PNP chief said he had already discussed Abalos' calls for "courtesy resignation" with other police generals and colonels.
He said some officers will not submit their resignations due to "personal reasons."
"Lumalabas doon puro personal, 'Personally, hindi ako magsu-submit', yun yung sinasabi because this is their bread and butter, ito yung career nila. Sabi nga nila parang wala kaming ginawa for the last 30 years," said Azurin.
He told the officers that they were not only facing these "challenges" but the entire police organization.
The top cop said others are supportive of the DILG chief's plan and willing to submit resignations to clear their names amid the controversies hounding the PNP
PNP is eyeing, before the end of this month, that officers will voluntarily follow the directive and submit their courtesy resignations. By ALFRED DALIZON & ZAIDA DELOS REYES
AUTHOR PROFILE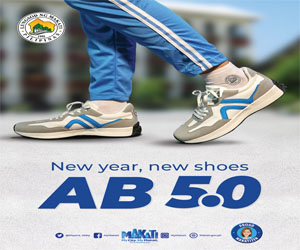 Nation
SHOW ALL
Calendar