Philippine Red Cross EMS personnel on high alert for Holy Week emergencies
HOLY Week is a major religious observance in the Philippines, with many Filipinos participating in various religious practices during this time. For many, it is also an opportunity to travel and visit family or take a vacation. As the country commemorates Holy Week this year, the Philippine Red Cross (PRC) emergency medical services (EMS) teams nationwide will be on high alert to respond to medical emergencies.
PRC Chairman and CEO Richard J. Gordon has always been an advocate of emergency preparedness, and one way to prepare for an emergency is to have EMS personnel available during mass gatherings, such as the Holy Week observance. "Ang Red Cross ay laging handa at laging nandyan para sa ating mga kababayan kapag may mga malaking okasyon kung saan maraming mga taong nagtitipon, sakaling may medical emergency," Gordon said.
The PRC will mobilize over 1,000 EMS personnel to operate more than 200 first aid stations, ambulance units, and roving units around places of worship, highways, port areas, bus terminals, tourist destinations, and gas stations. PRC and Petron will set up first aid stations in selected Petron gas stations along NLEX, SLEX, and STAR Toll as part of Lakbay Alalay, the PRC-Petron partnership to assist commuters during events and holidays that see peak traffic.
For a safe trip, remember PRC's 10 Road Safety Commitments:
1. Use seatbelts/child car seats.
2. Wear a helmet when riding a motorcycle.
3. Drive at a safe speed and distance suitable to the condition.
4. Do not drive under the influence of alcohol or drugs.
5. Do not use a mobile phone when driving.
6. Be visible as a pedestrian or cyclist.
7. Know and respect the highway codes.
8. Maintain your vehicle in good condition.
9. Be licensed and trained for the vehicle drive.
10. Know how to react in case of a crash.
To avoid heat-related emergencies, stay hydrated and avoid sugary drinks, stay in air conditioned or well-ventilated areas, and wear lightweight and light-colored clothing.
For emergency and any untoward incident, contact our 24/7 Operations Center by dialing 143 or 8790-23-00.
AUTHOR PROFILE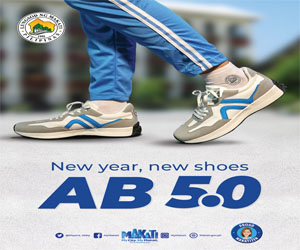 Provincial
SHOW ALL
Calendar