PH loses P50B from wildlife poaching — solon
A Mindanaoan solon called for tougher laws to end illegal wildlife poaching and trading.
Surigao del Norte Representative Robert Ace Barbers filed a bill seeking to amend the 20-year-old Wildlife Resources Conservation and Protection Act (RA 9147).
Citing experts' studies, Barbers said the present law can no longer respond to the current magnitude of wildlife crimes which create losses estimated to be worth P50 billion annually.
Barbers, chairman of the House Committee on Dangerous Drugs, said there are poachers and traders who are profiting from P50-B wildlife crimes.
The House leader further explained that the estimated P50 billion annual losses include the market value of wildlife and its resources, their ecological role and value, the cost of habitat damage during poaching and losses in potential ecotourism revenues.
'Considering its far-reaching impact on the environment, there is a pressing need to amend certain provisions of RA 9147, by imposing stiffer penalties to deter future violations, in order to intensify our campaign to preserve and protect wildlife resources," he said.
Aside from imposing higher fines and penalties, House Bill 9410 filed on May 24, 2021, also aims to intensify the campaign thru the creation and implementation of a system of rewards and incentives to the enforcement officers and/or informants against illegal wildlife traders and traffickers that would be funded under the Wildlife Management Fund.
"The rewards and incentives, to be determined to by the DENR Secretary, shall be given to the proper recipients upon arrest of the violators, or upon the filing of complaint/information with the proper court or tribunal," he explained.
HB 9410 seeks to impose stiffer penalties and fines for the killing, trading, and possession of critically endangered species, the vulnerable and others listed as threatened species.
If critically endangered wildlife species are killed, the bill will impose penalties ranging from 15 to 20 years imprisonment and fines ranging from P500,000 to P2 million; imprisonment of 12 to 15 years and fines of P500,000 to P1 million if the act is inflicted on endangered species; and 10 to 12 years imprisonment and fine of P100,000 to P700,000 if inflicted against vulnerable species.
The bill also calls for longer prison terms and higher fines against wildlife poachers and traders that inflict or impair the reproductive system of wildlife species; commits activities inimical to the endangered species' habitat; introduction, re-introduction or re-stocking of wildlife resources; trading of wildlife; collecting, hunting or possessing wildlife, their by-products and derivatives, among others.
The Philippines, Barbers said, is a mega-diverse country hosting a vast collection of plants and animals of which many species are found nowhere else in the world and consequently, places it in the map as a hotspot for illegal wildlife trade.
Data from the DENR's Biodiversity Management Bureau (DENR-BMB) showed that enforcement officers were able to confiscate more than 26,700 different species of animals, with an estimated market value of P184.9 million pesos, from wildlife traffickers between 2013 and 2018.
In April 2021, government authorities seized roughly 200 tons of giant clam shells worth P1.2 billion pesos in one of their task force operations in the island of Palawan. The estimated loss due to illegal wildlife trade is P50 billion per year according to experts at DENR.
AUTHOR PROFILE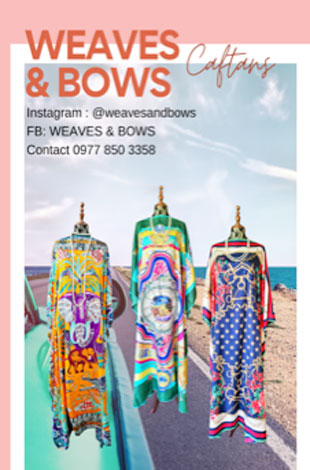 Nation
SHOW ALL
Calendar