 PC industry, state workers backed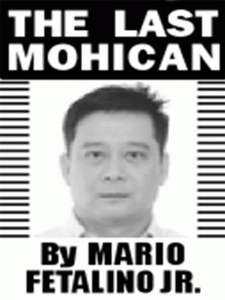 THE robust personal computer (PC) industry in the country is seen to enjoy more demand as government workers gained access to funds for acquiring one of the most sought-after gadgets amid the COVID-19 pandemic.
Growth in the shipment of computer in the Philippines was driven by the global outbreak, increasing to 2.85 million units last year. PC shipments in 2021 were 570,000 units higher compared to 2020 numbers at 2.28 million units.
PC distributors are bound to benefit from a move by the Government Insurance Service System which reoffers a computer loan for its 1.7 million members.
The state pension fund has reopened the Ginhawa for All (GFAL) Computer Loan until June 30, 2022 to enable members who were not able to get the loan last year to avail of the facility this time around.
GSIS President and General Manager Rolando Ledesma Macasaet explained that the GFAL Computer Loan is a loan window that grants a P30,000-assistance to GSIS members for the purchase of a computer unit for their work-from-home arrangement or their children's virtual classes.
Under the program, GSIS members may borrow P30,000, payable in three years 6% interest per annum. Members may apply for it online.
"The monthly amortization for the loan is only P983.33 and application may be done online through the newly-launched GSIS Touch mobile app, the GSIS Wireless Automated Processing System (GWAPS) kiosks, over-the-counter, or through drop boxes in all GSIS branches and extension offices nationwide," Macasaet added.
Qualified to apply for the loan are active members with permanent appointments who have at least three monthly premium contributions for both personal and government shares; employed in an agency which is not classified as "suspended;" have no pending administrative or criminal case; and are not on leave of absence without pay.
In addition, they should have no GSIS Financial Assistance Loan arrearages; no past due GSIS loan (except housing loan); and have a minimum net take-home pay requirement as provided in the General Appropriations Act after all required monthly obligations have been deducted.
The proceeds of the loan will be credited to the borrower's GSIS eCard or Unified Multipurpose Identification (UMID) card.
The agency authorized officer will approve the loan and submit a monthly feedback report to GSIS to ensure that the loan has actually been used for the purchase of a computer.
Under the GFAL Computer Loan program, GSIS disbursed over P6.9 billion in gross proceeds in 2021, benefitting 230,205 borrowers.
Pre-pandemic shipments were at 2.18 million units, according to International Data Center (IDC) senior research manager Maciek Gornick
The bulk, or 1.72 million units shipped last year, were sold to the consumer segment, backed by work-from-home work arrangements and online schooling due to mobility restrictions.
Digital transformation, which has accelerated amid the pandemic, has fuelled PC shipments to the enterprise segment at 523,000 last year.
Of the total PC shipments in 2021, Acer remained the top brand for the Philippine PC market for 13 consecutive years.
Acer shared 27 percent of the PC market in the previous year, followed by Lenovo (15 percent), Dell (13 percent), HP (11 percent), and Asus (11 percent).
Outlook for PC demand will remain at the 2 million-unit level annually from 2022 to 2025. However, shipments are expected to slow down due to the reopening of the economy, Gornicki added.
For this year, PC shipments are expected to reach 2.69 million units, 2.34 million units in 2023, 2.37 million units in 2024, and 2.44 million units in 2025.
**
For comments, please call or text 09569012811 or email lastmohican2004@yahoo.com
AUTHOR PROFILE
Opinion
SHOW ALL
Calendar